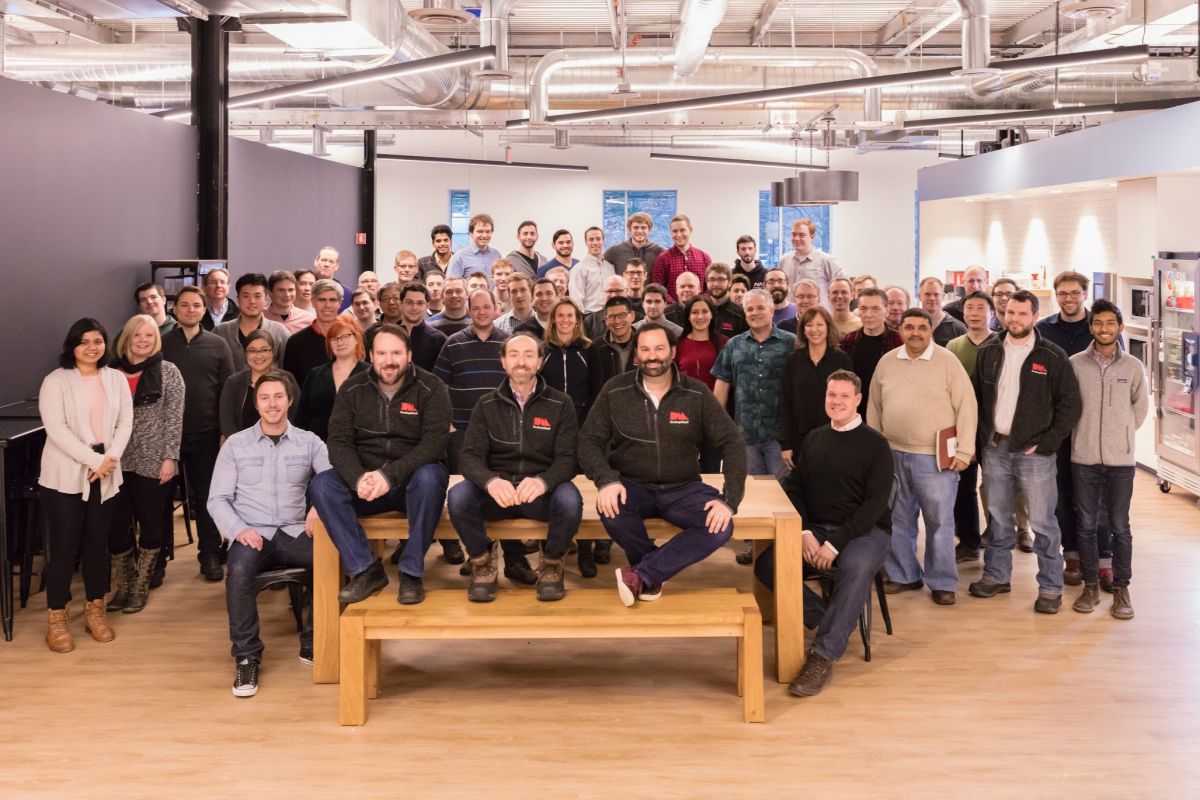 There's a new unicorn in Boston.
This week, 3D printing startup Desktop Metal raised a $115 million Series D, putting the company's post-money valuation above $1 billion. The round also marked the largest individual private round for a metal additive manufacturing company ever.
The new round, led by top investors New Enterprise Associates, GV (formerly Google Ventures) and GE Ventures, brings Desktop Metal's total funding to $212 million.
Desktop Metal was founded in 2015 with a mission to transform manufacturing and engineering with its metal 3D printers. The company operated in stealth mode for two years, until it unveiled two trademark 3D printing systems this past April.
The company's first product, the "DM Studio System," is described as "the first office-friendly metal 3D printing system for rapid prototyping," and is 10 times less expensive than similar technology.
Desktop Metal's other printing system, "Production System," was created for mass production of high resolution metal parts at a speed "100 times faster than today's laser-based additive manufacturing systems."
Early customers of the company include BMW and Lowe's.
According to Ric Fulop, CEO and co-founder of Desktop Metal, the recent funding will go toward fueling the company's sales program and exploring international expansion in 2018.
"We are on the brink of an exciting transformation in how metal parts will be designed, prototyped and ultimately mass produced," Fulop said in a statement.
The startup currently has 100 full-time employees in its Burlington offices and is looking to hire for several positions across the company, including engineering, software development, materials science, sales, marketing and operations.