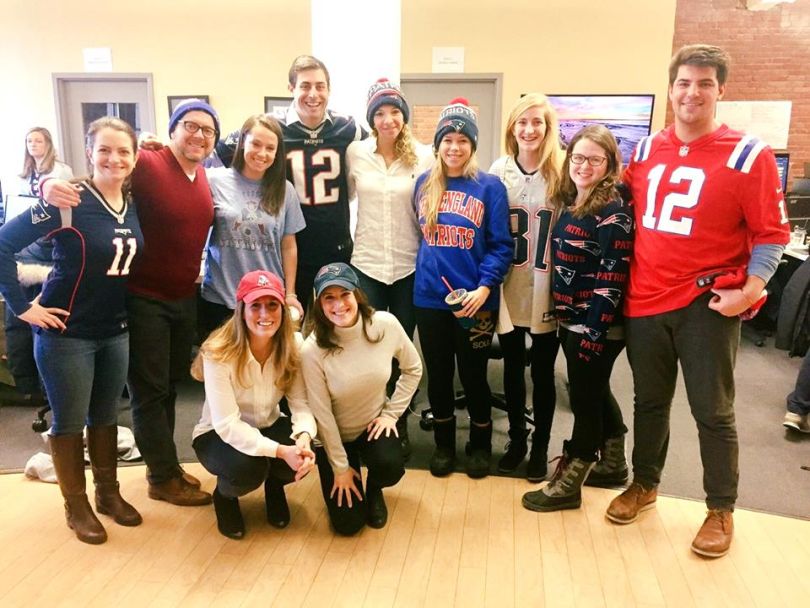 The way we work is changing — and you don't have to tell Catalant Technologies that twice.
The Boston-based company, which connects major organizations with over 40,000 experts for on-demand business needs, is capitalizing on a changing work environment where top talent likes to work independently and flexibly.
"The company of the future will think differently about what it means to be a member of a 'team' working on business problems together," Patrick Petitti, co-founder and CEO said in a statement. "Team members won't just be the people that sit inside a company's walls or have a company email address. Companies will have access to the entire globe of talent and will find the best person to get the work done, when it needs to be done, regardless of where that person sits."
And thanks to a fresh $41 million in financing, Catalant will be able to continue growing its stable of on-demand experts who work with clients on a variety of business needs including research, strategy, marketing, finance, sales, operations and product initiatives.
Catalant's platform uses machine learning to identify the best resource for a client's given need, scanning its user base of independent professionals and boutique consulting firms to find a good fit in regards to budget, availability and skillset.
These experts, whose expertise ranges across industries like finance, product, marketing and more, then collaborate with clients' internal teams to form dynamic talent pools accessed via Catalant's suite of software products.
The Series D round was co-led by Highland Capital Partners and General Catalyst, with participation from Greylock Partners, GE Ventures, Mark Cuban, Intuit founder Scott Cook, former Bain Capital Managing Director Mark Nunnelly, the Kraft family, and Bob Doris of Accanto Partners.
According to Kylie Wright-Ford, Catalant's interim CMO, the latest round of investment will help the company to accelerate development of technology tools that their customers use to quickly engage talent to solve business problems as well as invest in the people that make our business possible.
"The funding will be directed towards enhancing the searching and matching technology that drives our marketplace of business experts, while also investing in exciting new applications of this same technology, including how companies manage internal resources," Wright-Ford added.
The recent round, which included an expansion of the company's existing debt facility, brought Catalant's total funding to more than $73 million.
Catalan has 130 employees at their Seaport office with multiple open positions primarily in software development, marketing and sales.
Photo via social media