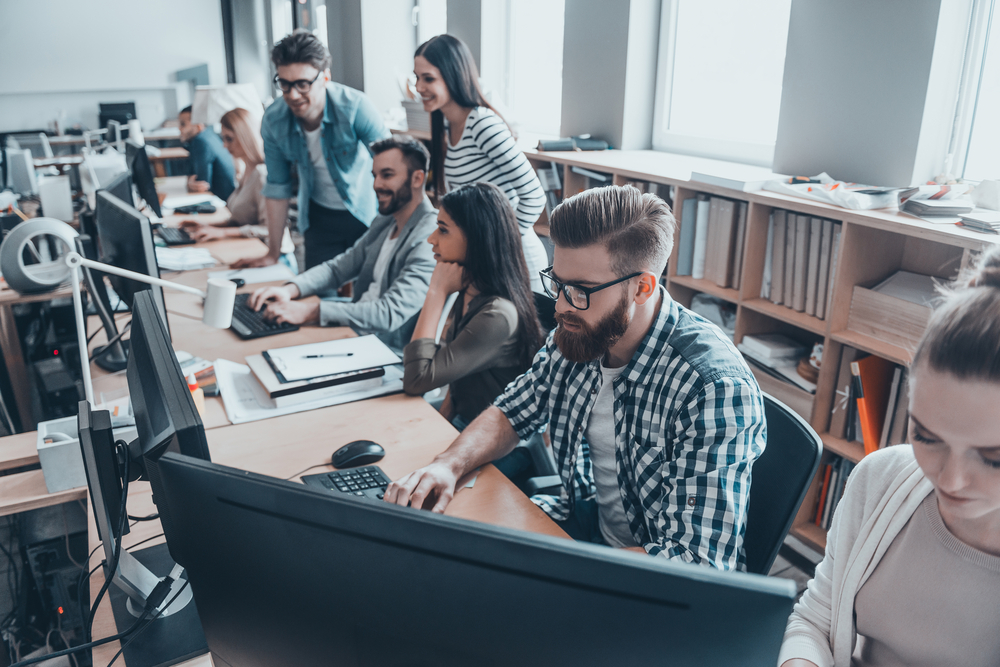 Employees who work in human resources and IT are bombarded with the same questions every day: What's our vacation policy? How do I request a half-day? What's our Wi-Fi password again?
It might not seem like a big deal at first glance, but taking care of these menial tasks can be time consuming and hurt a company's bottom line.
Talla, a Boston-based startup founded in 2015, wants to alleviate these not-so-fun administrative duties.
The company's AI-powered service desk software deploys a virtual chatbot that addresses IT's and HR's most pressing questions and requests, answering employees automatically via platforms like Slack, Microsoft Teams or Talla's own TallaChat.
And thanks to a new $8.3 million Series A led by Glasswing Ventures, Talla is in good shape to continue taking on the future of work.
"At Talla, we believe that bots and A.I. are the future of work," Talla co-founder and CEO Rob May said in a statement. "Employees are already using chat to communicate within an organization, and chatbots like Talla give businesses the ability to automate their service desk with A.I., streamline communications and make the entire organization more productive."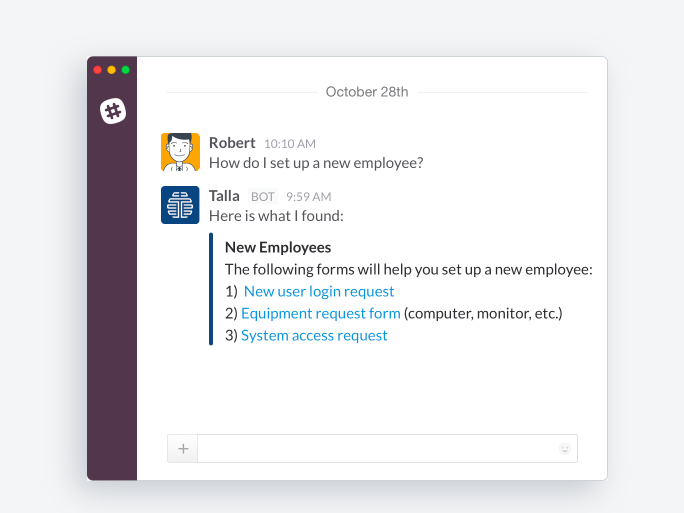 Through a blend of AI and machine learning, Talla grows its conversational knowledge base to answer frequently asked questions so that admins only have to answer questions like, "What's our Wi-Fi password?" once.
Employees can easily chat with the Talla virtual assistant at any time, and if the information needed doesn't already exist, Talla will find it and learn over time.
PJC and previous Talla backers Avalon, Pillar and Launch also invested in the round, which May said would be used to expand sales and marketing efforts, and to continue enhancing Talla's advanced natural language processing infrastructure.
May added that some of the funding would go toward integration focus.
"Talla's capabilities are so powerful because it centralizes the location for employee information, and delivers it more quickly than if they searched through things themselves," May said. "The more systems Talla can tap into and automate information sharing through, the faster it learns. So, part of what we're working on is more integrations to other sources of knowledge and data within companies."
According to May, companies integrating with Talla's software see a drastic reduction in tickets — as much as 50 percent — by having their commonly-asked questions answered immediately.
Currently, over 2,000 companies use Talla.
Photos via social media and Shutterstock