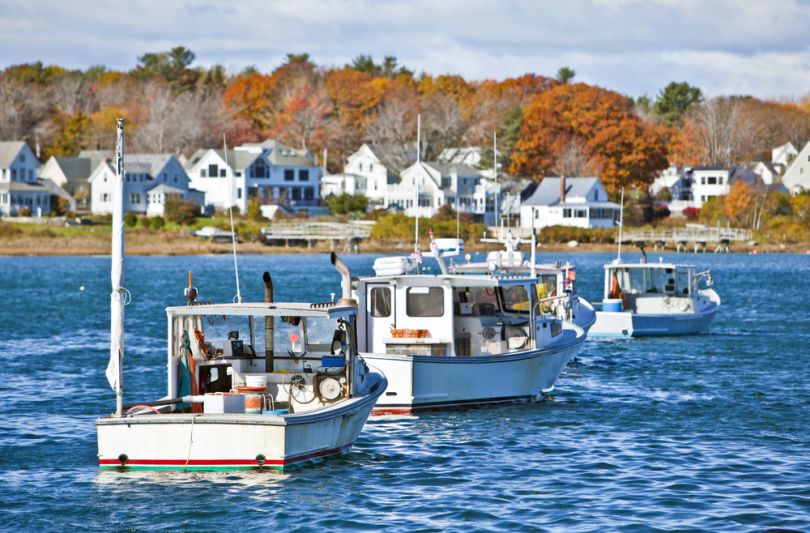 Boston was built on fish.
The first colonial industry in America, fishing has influenced New England's culture and economy for the past 400 years, but as many are aware, there's something fishy going on in the seafood industry.
A 2016 report from the ocean conservation advocacy group Oceana showed that one in five samples of seafood were mislabeled, meaning people frequently purchase and eat seafood and fish that's not quite what they think it is.
"When you get a fish sandwich today, you could ask what it is and [retailers] often say, 'local cod,'" said Michael Carroll, founder of Boston startup BackTracker. "I would bet you that it isn't local cod. It could be any variation of fish, from cod to haddock. It could also be a twice-frozen product from China that costs $2 per pound rather than fresh, domestic fish that costs $12 to $15 per pound. That's a big difference for the consumer."
In 2015, President Obama made a commitment to address seafood fraud, proposing a rule that would require more traceability for 13 types of seafood at high-risk for fraud.
The only catch? Until recently, there hasn't been a reliable database for seafood authentication.
BackTracker thinks it's found a solution.
The startup has developed a seafood traceability database that compares confidential data from supply chain participants to landings data collected by the government.
This gives seafood dealers, processors, retailers and consumers verification regarding each lot of fish or seafood that has been transacted, ensuring that details like species, location and volumes are accurate as they move down the supply chain.
"The cod trade is the oldest business in Massachusetts," Carroll said. "We even have a wooden cod on the Statehouse. But many of the fish companies around Boston's fish piers do not own computers. They still put stuff on paper. The things we can do with this data could tremendously help them."
BackTracker's technology is already being operationalized on a big scale, in conjunction with the State of Massachusetts, the largest groundfish dealer in New England, a large seafood processor and distributor, and Wegmans supermarket.
For Carroll, BackTracker's mission is a personal one.
Carroll grew up as a commercial fisherman, running offshore boats from age 24 to 28 to put himself through graduate school before spending the next couple of decades overseeing harvest operations and supply chain areas all over the world.  
Over the past five years, he has worked on projects directly with government organizations like the State of Alaska, Canada and the Gulf of Mexico Region as well as multinational  corporations like Gorton's, Darden and Ahold.
"I've worked from the boat to the retailer, so I get all the little pieces of the business," Carroll said. "It's a really complex business because of all the transactions and how people actually do business."
With various corporate and legislative requirements in motion that require detailed seafood product labeling, the development of a database like BackTracker has never been more paramount, Carroll said.
"People are finally really moving ahead trying to figure out where their fish is from," Carroll said. "If you have an expensive good you're selling to someone and you have 1,000 pounds of it and they want 5,000 pounds, people are going to substitute with an illegal product. But we don't allow the weight or species to change because we only tag species that have been verified."
 
Photos via Shutterstock