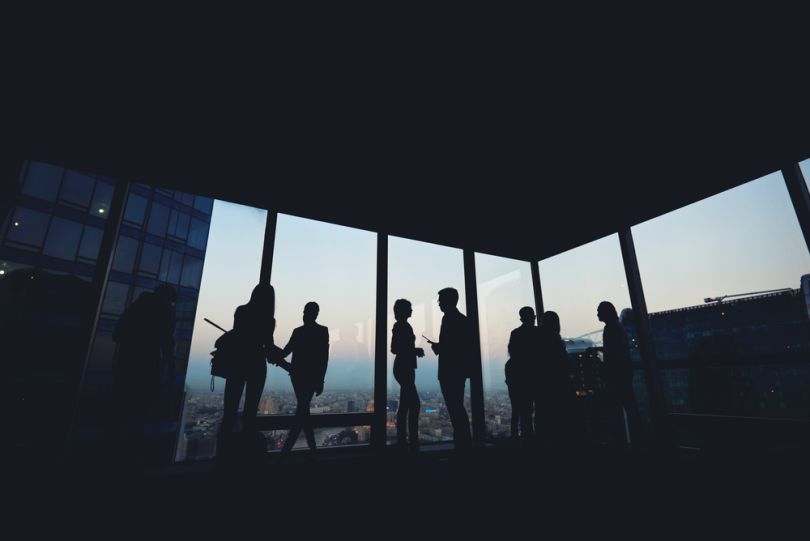 Boston tech leaders are making moves, with more than six companies adding new VPs within the past couple years. The new members of six Boston tech teams represent verticals across the board, from cybersecurity to disaster recovery software, and are leading teams ranging from HR and talent acquisition to sales and marketing. We asked the new bosses to outline their plans for their respective companies, including Rapid7, Everbridge and Qstream.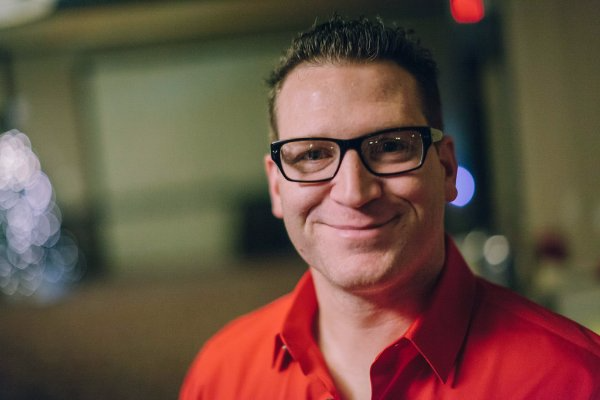 Rapid7, a provider of security data and analytics solutions, brought on Marcus Tgettis as VP of talent strategy in April. He shared what drew him to the company.
What brought you to Rapid7?
I've had the opportunity to work with and learn from some amazing people throughout my career. Early on, one great piece of career advice I received was to choose companies and leaders, not jobs or positions. Good companies define markets and transform careers. That's how I feel about Rapid7. We are a category leader in one of the world's fastest-growing and most important industries: cybersecurity and IT operations. Our core mission and purpose, to help reduce risk, detect and fight off the "bad guys" (malicious attackers), is real and has an important place in the world. Our leaders are humble, their track record is impeccable, and our awesome employees create a great culture and working environment where people can succeed.
How would you describe yourself?
I am laser focused and totally keyed on results. That being said, I like to have fun. I don't take myself (or others) too seriously. I get excited. I like to think big and act local. Pragmatic and passionate, good at being proactive, bad at being reactive, always try to do the right thing! I love to collaborate and see an idea go from just that — an idea — to fruition. That's my sweet spot.
How did your last role prepare you for your current role?
For the past decade, I've been fortunate enough to learn, grow and be part of the scaling efforts of two iconic Boston companies: Akamai and Constant Contact. Akamai and Constant Contact are two very different businesses, but what they have in common is that both were very successful market-leading companies that doubled and tripled in size, had great leadership and amazing cultures. Environments like this breed opportunity, which I benefited from at both organizations. For example, I was able to work in variety of HR leadership positions spanning the entire employee lifecycle — recruiting and onboarding, operations, talent management and leadership & organizational development.
What excites you about HR at Rapid7?
So the first thing that excites me is that we are not HR. I already made the mistake of calling us that once when I was interviewing here. We are People Strategy. The philosophy is that people are not resources and if you think of them as resources, then you'll never be truly successful in creating a culture that values each and every employee. I know that's a trendy name for HR now that is becoming more common, but here it's not a trend, it's the real deal. Christina (Luconi) started it years ago and we live it. The other thing that excites me is that we have an exceptionally bright, energetic, fun (and growing) team!
Where would you like to see Rapid7 in 5 years?
I'd like Rapid7 to be the undisputed global leader in cyber-security solutions with an amazing track record and diversity of customer success and employee success. A company that continues to win awards across its platform of products and services, innovation, leadership and culture as we have rapidly scaled and grown.
Anything unique about having a job like yours in Boston?
Yes, and I think this speaks largely to our leadership and culture. I basically wrote my own job description (in the context of what we need to accomplish) which is a little unorthodox. I'm a creative person, so getting a chance to color outside the lines is important to me. From a broader perspective, I think we all have a unique opportunity and advantage in Boston because of our world-class colleges and universities that are clustered here. It's a good place to be.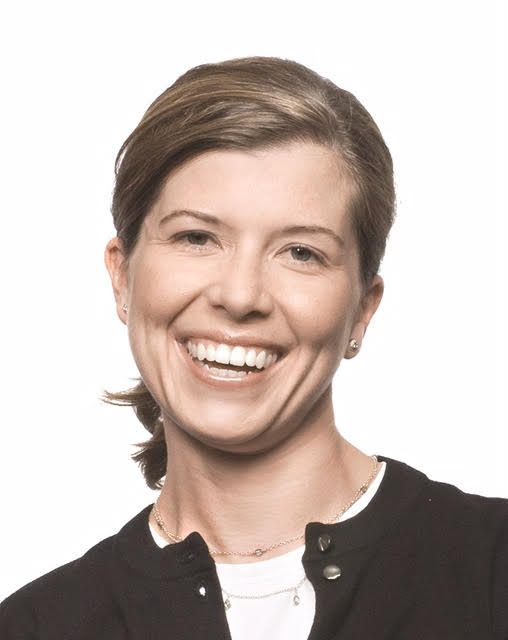 Everbridge hired Cara Antonacci as VP of HR in April. The opportunity to work in tech combined with confidence in the leadership and the mission drew her to the emergency-alert software seller.
What does your new role entail?
I'll be responsible for developing, leading and executing the company's HR strategy in support of the overall business plan and strategic direction of the organization, specifically in the areas of succession planning, talent management, change management, organizational and performance management, training and development and compensation. We've hired a lot of people in the past two years and there's a great opportunity to build out their long-term career growth at Everbridge.
How did your last role prepare you for your current role as VP of HR?
I spent 18 years in marketing at Jack Morton Worldwide. I started when the company had just gone public and was the third HR hire on the team. I left as SVP of global HR of a 700-person marketing shop spread across AsiaPac, EMEA and the U.S. I understand the challenges of being spread across many geographies and the need to continually focus on attracting, engaging, motivating and ultimately retaining talent in this competitive marketplace.  
What are your first priorities as VP of HR?
My main focus is talent engagement and retention, which may end up taking us down many different paths.  We've grown quickly in the past two years and now we need to ensure we have the right components in place to motivate and retain key talent and grow careers.
Where would you like the company to be in five years?
A place where talent wants to flock…bringing the best and brightest talent to lead Everbridge into the future.
Anything unique about having a job like yours in Boston?
Everbridge is one of few SaaS companies to go public in Boston in a long time. And yet there is so much from a talent standpoint that is waiting to be built.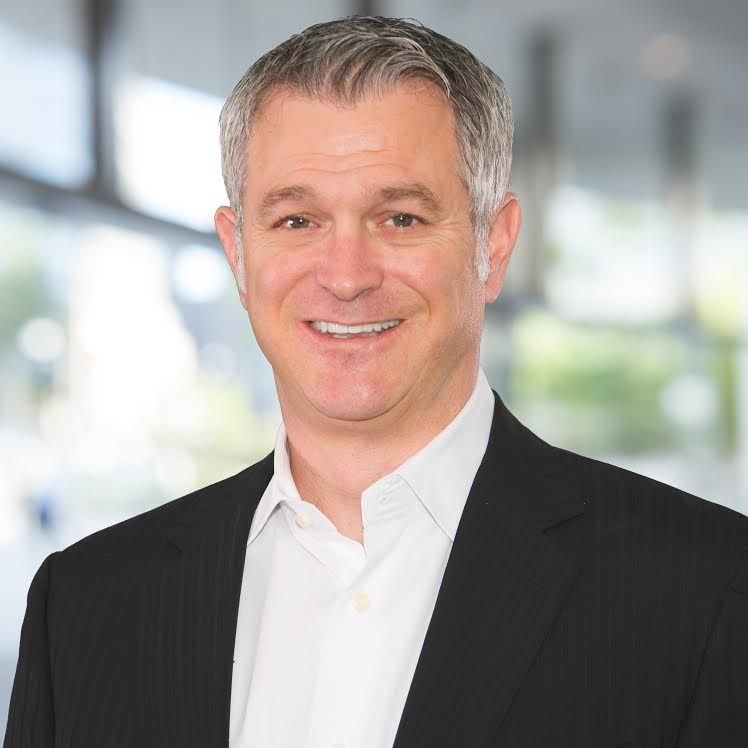 Qstream, whose platform helps build high-performance enterprise sales teams, brought on Michael Gear to help its worldwide B2B sales teams drive performance and productivity at scale. He joined as SVP of worldwide sales in March.
What brought you to Qstream?
After working for successful startups in San Francisco, I moved with my family back to Boston three years ago. I found the city's startup scene to be a bit less robust than when I was last here and I ended up running global sales remotely for a company based in Portland, Oregon. Ultimately, though, I wanted to be able to drive to work, and Qstream, a global company based in Burlington, checked all the boxes. Qstream's at an ideal stage in its growth trajectory, with revenues north of $10 million, strong sales velocity in a $12 billion addressable market and $15 million in Series B funding from Polaris Partners. And there's nothing better than selling what you know, so the fact that I'm leading a team that's selling a sales capabilities platform is perfect.
How would you describe yourself?
I'm passionate about creating a cause-based culture that's focused on building something bigger than ourselves. I want to inspire the team to create a Picasso for their resumes, which I've had the great experience of doing with companies like Akamai and GoodData. It's about infusing the sales organization with the drive to build the next great company.
What are your first priorities in your new position?
My priorities revolve around process, programs and people that create healthy DOA. After taking time to assess the sales team and the overall organization, I'm now implementing programs around sales enablement, onboarding and fluency. I'm also putting some new processes in place to ensure that our sales team is optimized to deliver increased value with clearly defined business outcomes.
What excites you about sales at Qstream?
We're dissecting sales at the molecular level, using science and data to help customers reinforce their messaging and coach to the behaviors that help drive buying decisions. And then we use data and analytics to tie that to business KPIs and initiatives. There are a lot of reasons to be excited about Qstream's scientifically proven methodology, but for me it's personal because what I'm selling reflects what I believe is necessary to build a scalable sales organization.
Where would you like to see the company in five years?
I expect to see Qstream achieve $100 million in revenue and be regarded as a "must-have" by sales executives because it helps them achieve business outcomes that tie directly to their corporate initiatives.
Anything unique about having a job like yours in Boston?
When I left Boston 10 years ago to head out west, it had the third hottest tech scene in the nation, with industry leaders in hardware and storage calling it home. In the ensuing years of the software revolution, however, I think Boston lost ground to other cities that were attracting more talent and VC money. Now that I'm back, I see a lot of positive signs in the growing tech ecosystem, and I want play a role in helping to bring Boston back to tech prominence.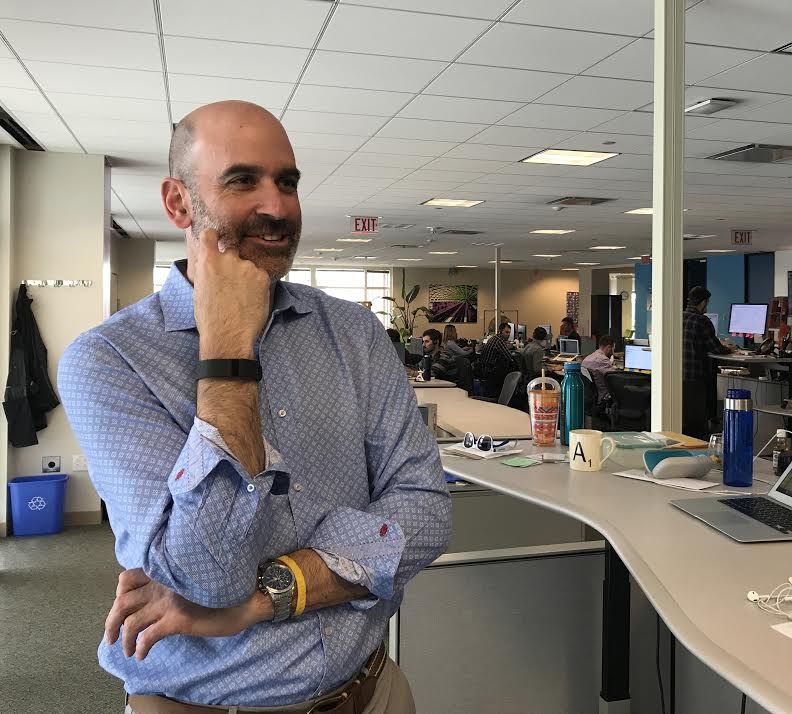 Marketers use the SnapApp platform to create, publish and monitor interactive content. The company brought on Aaron Dun in February 2016 as SVP of marketing.
What brought you to SnapApp?
I love marketing to marketers. After my last company was sold, I was excited about jumping back into this kind of market and working with the team to scale the business. It's an exciting time to be in the martech space — there's a really big opportunity in front of us to help transform the way marketers create conversations with their prospects.  
How did your last role prepare you for your current role as SVP of marketing?
I think you learn something from every stop on your career journey, and Intronis was a remarkable opportunity. It was a ton of work — working with the great leadership team to reshape the go-to-market strategy and accelerate our growth through the eventual acquisition by Barracuda Networks — but an amazing learning experience as well. I definitely gained a number of insights around what it takes to build scale that I have been adapting here at SnapApp.
What are your priorities?
While there are numerous week-to-week and month-to-month priorities, the overarching goal is to build scale. We have big expectations for what SnapApp can become, and to get there we cannot think incrementally. A 10 percent or even 30 percent marginal improvement won't get us where we want to go. The things we are testing all need to drive substantial scale or they really aren't worth doing because time is a precious commodity.
What excites you about marketing at SnapApp?
Well as I mentioned before, I really enjoy marketing to marketers. We are a pretty unusual bunch in that we are have a low tolerance for crap, and are not afraid to call you out if you get it wrong. I love the challenge of finding ways to break through and pushing ourselves to be world-class marketers. I am having a blast.
Where would you like to see the company in 5 years?
Well, we expect to be the dominant player in our industry, of course. Doesn't everyone?
Anything unique about having a job like yours in Boston?
Boston is such a great city. We are not so big that you get lost, but we are big enough to have scale. I love the energy and annual infusion of new perspectives that the students bring. Being able to tap into that brain power and energy is a truly remarkable opportunity.  And, well, the duck boat championship parades go right by our office, so that's pretty unique too!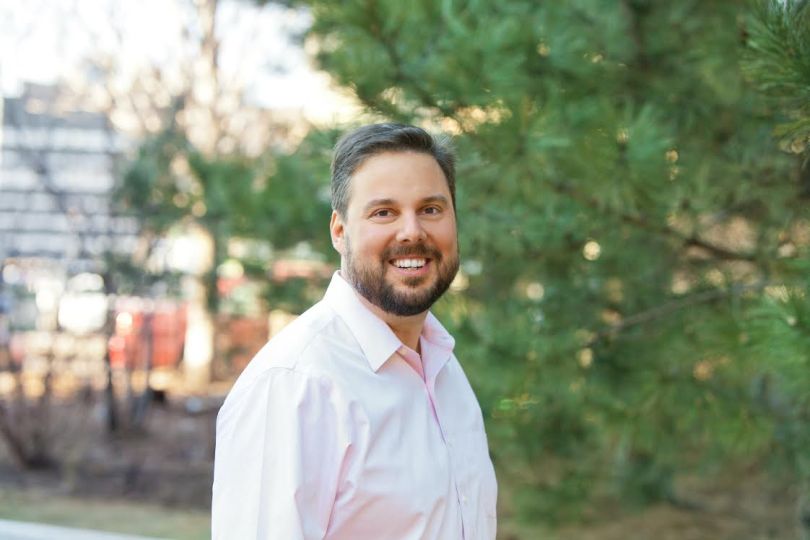 Zerto is a company providing enterprise-class disaster recovery and business continuity software for virtualized infrastructure and cloud environments. Rob Strechay joined in January as VP of Product, leading the partnership among  customers, engineering, sales and marketing.
What brought you to Zerto?
Boston is such a small tech community. I had known about Zerto for a while prior to learning about the opportunity to run product here. Making a pit stop at a large company (Hewlett Packard Enterprise) after many startups, where I was running software-defined storage, my team and I would bump into Zerto regularly in our work with customers. I thought, "they must be doing something right." After talking with the rest of the executive team, learning about the product and especially experiencing the company culture, I was hooked!
How would you describe yourself?
Filled with enthusiasm and driven by winning through collaboration. I honestly believe there are 48 hours in the day. I'm a guy that likes to work hard, play hard and be a positive influence on the corporate culture. I like being the approachable guy, having my door open to anyone in the company to discuss our customers or the company, and to mentor members of the team. Outside the office I am an avid Boston University ice hockey supporter and family man and, when I have time, I love cycling.
How did your last role prepare you for your current role?
How I have coached all my teams for years now is that if you are not doing something every day that you would be proud to have as a line item on your LinkedIn resume, have you really done a day's work? I live by this mantra too. It's been a journey and at Zerto I feel like I am home again. That said, HPE was a good proving ground for working in a highly dynamic and large environment.
What are the priorities in your position?
Of course it is being the voice of our customers. This goes for both end user corporations and our partners that have built businesses on our Zerto platform. Next is recruiting the right people into my team, hiring people that will help to take the product and corporate culture to the next level.
What excites you about Zerto?
Unlimited possibilities keep me excited for our company's future. Zerto is doing so much more than just disaster recovery. We are changing how companies interact with the cloud, providing data mobility to our customers.
Where would you like to see the company in five years?
In the past five years, Zerto has been a rocket ship, nearly doubling revenue each year. As Zerto grows, so does our product and the use cases we are addressing. I see this continuing as we provide more functionality that enables customers and partners to participate in hybrid cloud.     
Anything unique about having a job like yours in Boston?
Boston is a manageable city. What do I mean? Boston has a vibrant startup and small-company community. There's unbelievable innovation and talent coming out of the local universities. There's also a rich history of innovative companies that grew up here and went on to be big successful companies. This means there are many mentors for those young innovators focused on building long-term, real substantial companies. It is a true community.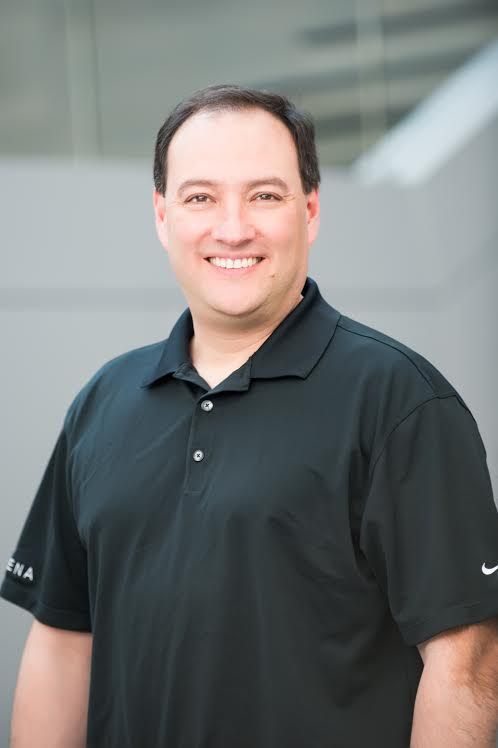 Cazena, a platform that wants to make it easier for enterprises to process their data, hired Sam Berg as VP of sales in February.
What brought you to Cazena?
I have always appreciated the culture and challenges of early-stage startups more than larger companies. When I decided to leave my last startup, I saw a great opportunity to disrupt a $40 billion big data market with differentiated technology, alongside great management, advisers and investors. Another big draw was the culture. Getting an early-stage start-up off the ground is hard enough when everyone is working toward the same goals. Poor culture, with too much friction, will grind things to a halt before it even has a chance to be successful.
How would you describe yourself?
I like to think of myself as a tinkerer. I am always looking at the challenges of moving early-stage companies into a position to scale, and trying to overcome those barriers, simplify our sales process and increase our effectiveness in each phase of our growth. Learn fast, fail fast, and don't be afraid to make mistakes as long as we learn from them.
How did your last role prepare you for your current role?
I came into my last company, SnapLogic, when it was about the same size and had similar challenges. I have always been in the data space, but my last role brought my experience in SaaS and cloud to a new level. I had the great honor to work with Gaurav Dhillon, one of the leading entrepreneurs in enterprise software history, and learned a lot about how to peel problems apart, get to the important points and trust your instincts that have been formed after years of experience.
What excites you about sales at Cazena?
I am really excited about the opportunity to really disrupt a market that has been growing despite the barriers to entry for enterprises. Big data is hard, and big data in the cloud is harder, yet companies are killing themselves to make it happen. We take away almost all of those barriers to entry to help our customers get to the outcomes they are hoping to get from advanced analytics, but without all the overhead of getting to the point where work can actually be done.  
Where would you like to see the company in 5 years?
I would love to see Cazena be in a position to be a strong, independent company that is able to control its own destiny, whether that be as a result of IPO or continued growth as a private entity.  As an early-stage guy, this may ultimately mean I helped Cazena outgrow my role!
Anything unique about having a job like yours in Boston?
Even though Boston is a city with lots of great innovation and a long tradition of successful technology companies, it is a bit harder to get an enterprise startup off the ground in the East, which has been traditionally more conservative in technology adoption. There has been a huge shift over the past few years in the willingness of large enterprises to adopt ideas from startups, but typically those startups have cut their teeth on the openness of a West Coast market.  
Responses have been edited for length and clarity.
Photos via companies