Going to work in the summer can be a struggle — unless your employer provides corn hole, ice cream socials, rooftop yoga and beer carts. From TripAdvisor to LogMeIn, the following six Boston tech companies take summer perks to the next level.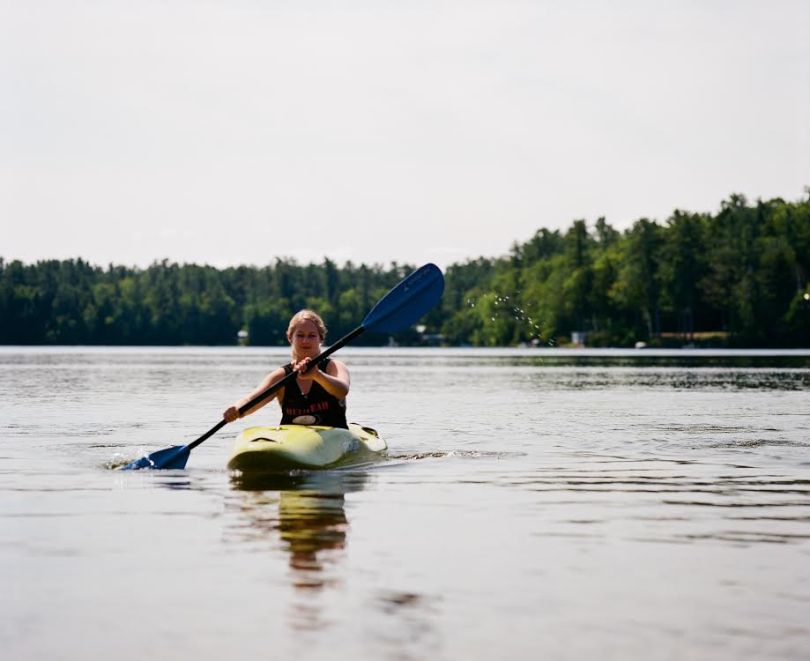 Formlabs develops high resolution, low cost 3D printers for designers and engineers.
Responses via Jory Block, People Operations at Formlabs
What summer perks does Formlabs offer employees?
Formlabs is extremely active in the summertime and we host a wide range of activities for our employees. We'll be sponsoring our fifth annual Tough Mudder run on Mount Snow next month and taking the entire company to our annual Summer Camp retreat in the Berkshires. There will also be hikes in the white mountains, weekday camping trips and of course a few BBQ parties just outside our building.
Which summer perk is the team's favorite?
Summer Camp is a huge crowd favorite. We'll generally rent a giant camp ground and run it like a traditional summer camp with swimming, bonfires, giant group dinners and of course....Formlabs Olympics (we're only a little competitive with each other). This is also one trip where many formlings bring their families and pets!
Favorite nice weather hangout spot around Boston?
We have a nice deck here at the office and some people head down to the outdoor cafes nearby...and the esplanade is fantastic, of course.
TripAdvisor is a free travel guide and research website that provides reviews of travel-related content and interactive travel forums.
Responses via Beth Grous, Chief People Officer
What summer perks does TripAdvisor offer?
When the summer months roll around, we like to reward our employees with Summer Fridays. By compressing the work week into four or four and a half days, they can extend the weekend by taking either 10 half Fridays or five full Fridays off, essentially adding five days to their existing vacation time. We also run a community gardening program that provides employees with an allotment for the season to plant their own vegetables. TripAdvisor provides the garden boxes and soil, and employees do the rest. It was a huge hit last year when we launched that it came back for a second year by popular demand. We kick it off with a garden party, having a rep from our produce vendor come in and teach best practices. Employees can even donate some of the produce they grow.
Which summer perk is the team's favorite?
The Summer Fridays are a huge hit, as you can imagine. More beach time for sure!  And in the nice weather, our outdoor space transforms with the addition of a fire pit and lounge seating on the patio adjacent to our on-site pub. Employees love to grab one of several micro-brewed beers, and hang out after work in the nice weather with their colleagues. Impromptu, pick-up soccer and Ultimate Frisbee games are also popular on our lawn.
Any fun summer outings/activities?
While TripAdvisor supports employee giving and volunteerism throughout the year, we run an annual Global Volunteer Month during the summer that engages and unites all TripAdvisor Media Group (TAMG) offices and subsidiary companies in strengthening their local communities. This year's theme is Building Welcoming and Inclusive Communities around the Globe to further reinforce their commitment to inclusion, humanitarian aid and the refugee crisis. Over 25 TAMG locations and thousands of TripAdvisor employees from around the world will be participating in service activities throughout the month of June. Projects range from school and shelter renovations, to workforce development workshops, to providing nutritious meals to those in need – impacting communities all around the globe. We're really excited to kick it off in just a few weeks.
Dream summer perk?
We have a unique outdoor amphitheater at our headquarters and it would be a dream to host some big, well-known bands to play on our lawn.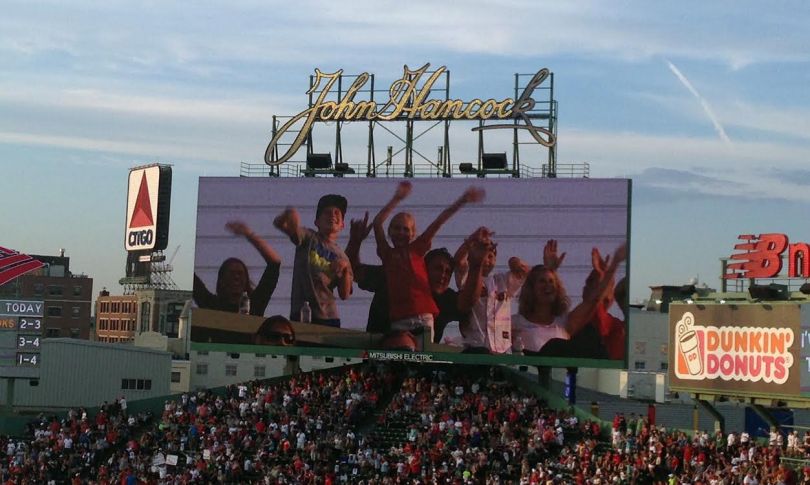 Tank Design is a design firm that helps companies create meaningful brand expressions across different mediums.
Responses via Dave Wells, Social Media Content  
What summer perks does Tank Design offer?
We cookout on our roof deck, and now that Drizly is around that's getting even better. Sneak attack ice-cream in the afternoons. We've rented an ice cream truck and basically attacked it. But we always really look forward to Summer Fridays. Tankers can leave at 1p.m. on Fridays between Memorial Day and Labor Day, if their schedule allows.
Any fun summer outings/activities?
We always have one large summer event/employee appreciation day. This has been anything from kayaking with Charles River Kayak, and lawn games, to F1 facing in Braintree. The most popular might be our trip to Fenway for a game. We rent the Cumberland Farms Terrace Deck and people bring their spouses, kids, friends. It's always an amazing, truly Boston summer evening experience.
Favorite nice weather hangout spot around Boston?
We love Miracle of Science near MIT. When it's nice and the windows shoot open, you get the cross wind and all the energy of the artist and brainiacs in Cambridge. Dante at the Sonesta is a good place to take guests as well. Definitely can hit up the outdoor spot at Firebrand Saints after a trip on the Charles. After that we all just head toward the water.
Dream summer perk?
WATER SLIDE! Actually, that probably wouldn't work. Maybe season tickets to the Red Sox!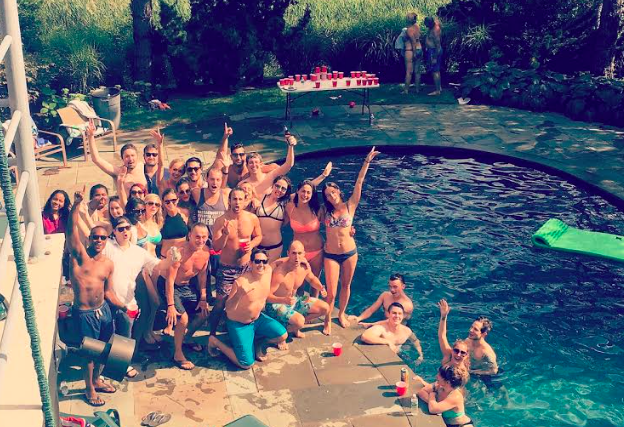 Ve Interactive is an adtech company that uses data to drive onsite engagement for customers.
Responses via Casee Laznick, Senior Recruiter
What summer perks does Ve offer?
The summer perks we have on deck for summer 2017 are summer Fridays, office Red Sox game, on-site yoga and fitness classes, spirit and field days, 4 p.m. office beers, office pool party, and attending an improv show.
What is the Ve team's favorite perk?
Summer Friday's are definitely the Boston office's favorite perk. Who doesn't love a few extra hours of sun to start the weekend?!
Any fun summer outings?
Some upcoming summer outings we have planned are getting the whole office to a Red Sox game after work on night. We also plan to do a few happy hours in Seaport to take in the views along with some drinks. Also, we have our annual pool party in August at our CEO's beautiful house on the beach in Rockport.
Favorite nice weather hangout spot?
I think the Seaport is a lot of employees' favorite place in the summer to congregate. Being able to mingle on the water, or play some games at Lawn on D are always a blast.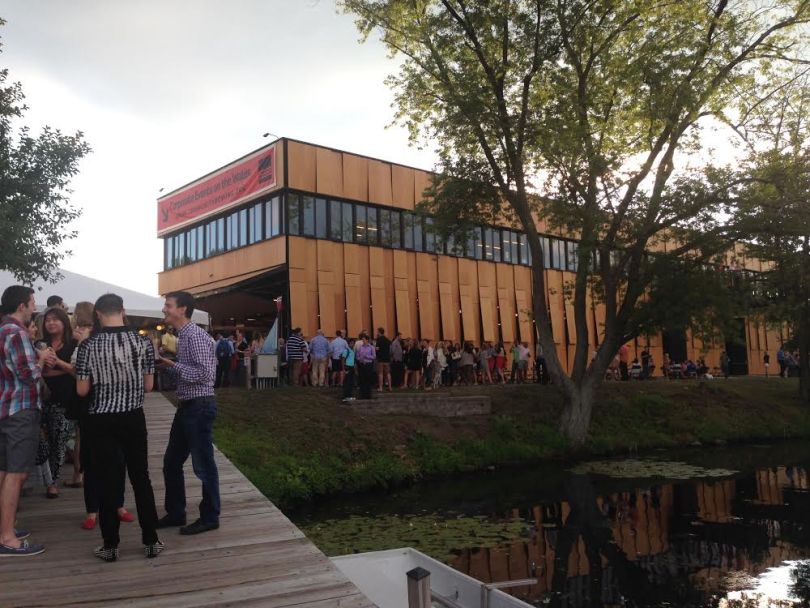 Wayfair is an online retailer that sells home goods for the bedroom, living room, kitchen and more.
Responses via Susan Frechette, Senior PR Manager
Any fun summer outings/activities?
Every summer, Wayfair hosts a summer gathering at the MIT boathouse, complete with a DJ and a BBQ. Boston employees also organize annual golf tournaments at a course just outside of Boston proper each June.
Favorite nice weather hangout spot around Boston?
Wayfair Boston employees love to hang out at the Boston Common, as well as the Charles River Esplanade.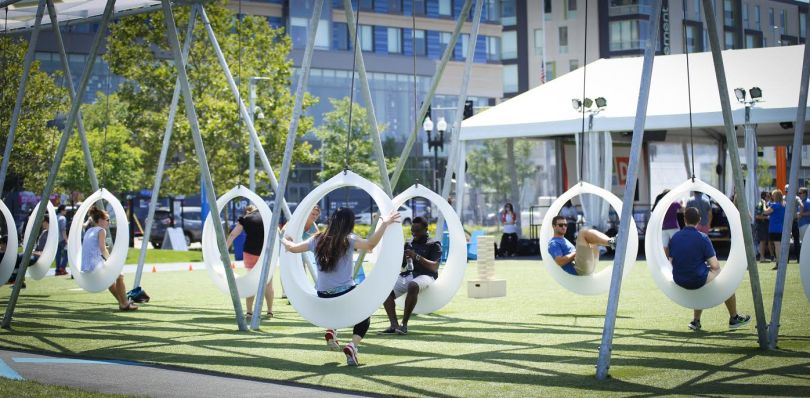 LogMeIn provides SaaS-based remote connectivity, collaboration and support solutions for businesses and consumers.
Responses via Jason Jones, LogMeIn Employer Branding Specialist
What summer perks does LogMeIn offer?
LogMeIn offers its global employees a variety of fun summer perks. Employees can take advantage of flexible summer hours to spend time with friends and family, join the LogMeIn running club or after-work yoga class. Our Boston employees can eat lunch on the roof deck or outdoor patio, which is a summertime favorite! We also host an annual summer outing, which in the past has been at the Lawn on D, Boston Harbor Islands or the Spirit of Boston.
Which summer perk is LogMeIn's favorite?
Our Roof Deck! LogMeIn is headquartered at 320 Summer Street in the Fort Point District with a 2,200 square foot roof deck that overlooks the city. Our employees flock to the roof deck during warm months to enjoy the nice weather whether it's at lunch, afternoon meetings, monthly beer cart, or even yoga!
Any fun summer outings/activities?
We host an annual summer outing for each of our offices. Last summer, our Boston employees spent an afternoon at Lawn on D playing field games, listening to music, and getting to know new teammates. We also made it into a field day of sorts, asking employees to team up and compete in a variety of physical activities – think corn hole, three-legged race, etc. The top three teams received a prize!
Dream summer perk?
If four-day weekends aren't an option, our dream summer perk would be a Friday ice cream truck social. We would love to have an ice cream truck parked outside the office during lunch to provide a cold treat from the warm weather. It's happened once or twice before, but it would be a great weekly summer standard!
Responses have been edited for length and clarity. 
Photos via companies