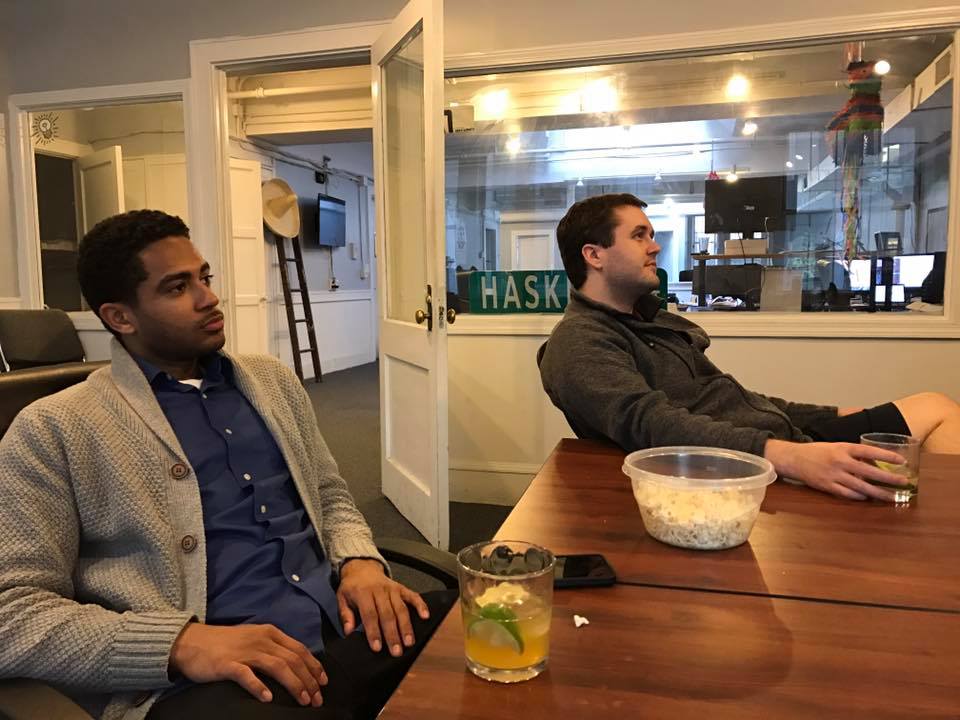 With less than $1 million in total funding, fintech startup Elsen may not have much by way of investments, but a recent partnership with Thomson Reuters should bring some star power to the burgeoning company.
Founded in 2013 by three Northeastern grads, Elsen is a platform-as-a-service company that enables anyone at large financial institutions to harness massive quantities of data for better decision making and problem solving.
In a field where the volume of unstructured, heterogeneous data is growing wildly, Elsen helps hedge funds, insurance companies and banks extract key insights in minutes, rather than weeks.
"Financial institutions are powered by large and complex technical infrastructures that they've been maintaining and building upon for decades," said Zac Sheffer, founder and CEO of Elsen. "Yesterday's infrastructure can't support the type of flexible and intuitive applications that users have come to expect, so we built a platform that can."
The company offers a new approach for running financial models commonly used in the financial services world; In addition to managing a data store that's pre-loaded with thousands of cleansed and normalized financial datasets from some of the largest vendors in the world, Elsen's product uses machine learning and AI to speed up the testing of financial algorithms by way of backtesting, a process that sifts through historical financial data to see how an algorithm would perform at tasks like automatically picking stocks, for example.
Apps built on the startup's platform eliminate the need for a team of programmers and give anyone the ability to quickly construct and validate financial investment strategies.
"Financial institutions wrangle more data than ever before, but their complex internal systems don't do what they want, especially at hedge funds," Sheffer said. "Our platform lets them creating and test ideas so that even a non-technical portfolio manager could create very sophisticated strategies in just a couple clicks. We were recently talking to a hardcore quant portfolio manager who said, 'Even my mom could try this.'"
Large financial institutions can use Elsen to build solutions that empower their own employees, or they can use it to create solutions for their clients and customers, like Thomson Reuters, which announced that it would be using a new data tool based on Elsen's technology in April 2017.
The app will allow Thomson Reuters to offer its hedge fund and investment management clients the ability to harness and use tremendous amounts of data to test investment strategies — leading to an average outcome of 35X time savings on a typical user workflow, Elsen said.
In the near future, Sheffer said he hopes to expand Elsen's product to other partners.
The Boston startup is currently a team of around 10, but Sheffer expects to double in size over the next several months, focusing on building out its engineering and customer success teams.
Photos via social media