Hiring a Chief People Officer is a significant milestone for many startups.
Unlike some of Silicon Valley's fluffier titles like "Chief Evangelist" or "Happiness Hero," the CPO role isn't just some fancy title designed to cover up a menial human resources gig. Hiring a CPO represents a major shift in how a startup envisions its future, including its culture, values and employees.
We caught up with three Boston tech companies to hear more about what they look for in CPOs — and it goes far beyond nerf gun wars and free lunches.
What is a Chief People Officer (CPO)?
Chief People Officers (CPOs) hold a variety of different roles and jobs that transcend the normal definition of an HR leader. CPOs are data-focused strategists, team builders and culture creators who craft the values of a company and maximize employee potential. On any given day, Chief People Officers can be seen poring over spreadsheets, crafting leadership development plans, coordinating culture committee tasks or meeting with potential new hires.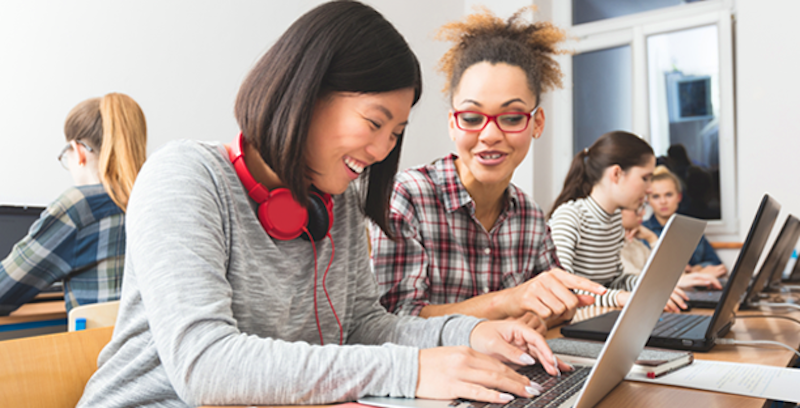 Founded in 2012 by Harvard University and MIT, nonprofit edX offers courses from 120 of the world's best universities and institutions to learners everywhere.
What is the Chief People Officer's main job?
We are on the hunt for our first ever VP of People Strategy. This person will operate as a CPO in many ways and will certainly be the top strategist within the HR organization. Where many organizations look for a classic head of HR with roots in business partnership and operations, our search is focused on a strategist that can help us with organizational design, executive coaching and development, and the implementation of learning and development programs. Our needs center around how to grow the organization and leadership in the most sustainable way possible.
Why is it so important to have one at a startup?
When you're small and growing, the organizational health is acutely connected to the well being and spirit of the workforce. If you're adding people quickly and you're not focused enough on their professional growth, that is a double impact on the core of the company: new hires will find it hard to identify with your core values and/or to see how their work contributes to the overall mission. While our leadership team is dedicated to developing their teams, a VP of People Strategy owns the important role of developing leaders, anticipating growth and training needs and enabling the organization to reach maximum organizational health.
What qualities/characteristics make a great CPO?
A strategic as well as tactical mindset is essential for a startup organization such as ours. At edX, we are looking for core competencies that emulate a consultant in many ways, as this person will essentially consult with various business groups. In our case, however, the "consultant" will also roll up their sleeves and execute.
What skills/experience should CPOs have on their resumes?
In the tech startup space, your resume should include details about leading an organization through rapid growth if possible. In addition, demonstrating your experience by listing things like 'Implemented organizational redesign that allowed the organization to scale or 'Created a progressive Talent Management strategy' can be very effective. In other words, things that drive organic health. In our case, a focus on HR administration is not a strategic component for this role and would not need to be highlighted. We are looking for a practiced leader that can help develop our next generation of leaders at edX.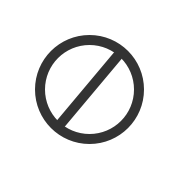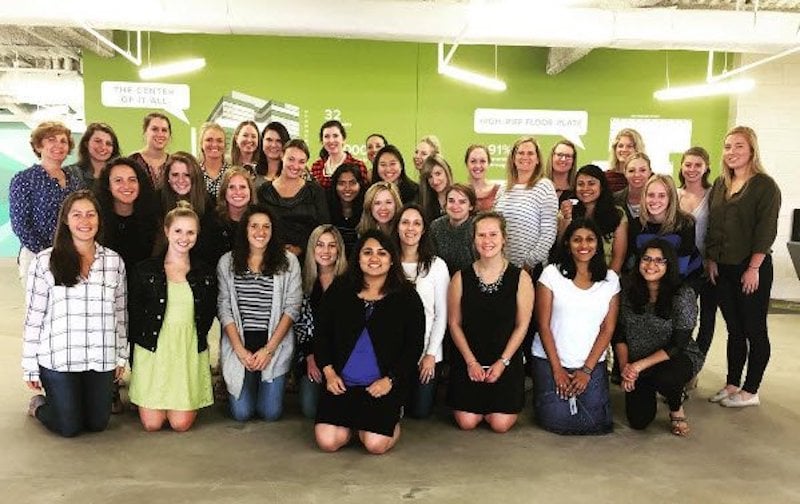 Bullhorn provides cloud-based customer relationship management (CRM) solutions for companies in business services industries.
Describe your job.
My job is to globally attract, retain and develop the very best talent for Bullhorn. I am incredibly lucky to have an executive team that gets the importance of our human capital to our business. It is my responsibility to understand our company's business and how our employees fit into our strategic plans. It helps that I report to a CEO who champions an incredible culture and truly cares about our employees — and that makes him and the executive team receptive to hear my perspectives from an HR standpoint.
What is a typical day like?
As the title implies, I spend the majority of my day thinking about our employees. My team and I are focused on our leaders as they're critical to our success. Our leaders have a direct impact on the lives of our employees. At the end of the day, if our employees don't like and respect their leaders, all of the money and benefits in the world aren't going to keep them. Additionally, the day always brings plenty of opportunities to brainstorm progressive benefits and initiatives that will further engage our employees in our company culture such as our four months' fully paid parental leave for primary caregivers and unlimited vacation policies.
Why did you want to be Chief People Officer?
I've always been an advocate, which is why I believe that HR deserves a seat at the executive table — so many business decisions affect employees. I feel strongly that HR needs representation at the highest level of the company. I also love data, which is why chief people officers need to have a complete understanding of workforce costs and understand how to talk about human capital in terms of the business. HR must have a powerful and influential voice that is also strategic and business oriented. My recent promotion to chief people officer from senior vice president, human resources and talent, ensures that our employees will always be top of mind when the executive team discusses strategy.
How many people do you oversee?
I oversee a very talented team of 11 individuals who work tirelessly across the entire HR function, including leader and talent business partners, benefits, talent acquisition, and training and development.
What is the best part of your job?
The best part of my job is the people, of course. The global team we've created at Bullhorn is unmatched because we have the best and brightest minds in the staffing technology industry. We spend so much time at work that we need to make sure Bullhorn delivers an incredible employee experience. If employees aren't happy at work, it's detrimental to our team, our company and our customers. I'm constantly thinking of creative ways to ingrain all our employees in our workplace culture. If I can do anything to make someone's life at work better, I consider that a good day.
Biggest challenge to your role? How are you working to overcome it?
The biggest challenge of my job is retention. The competition for talent across the globe is fierce. My team's mission is to provide an incredible employee experience. Everything we do is focused on that mission. I know that other companies can always offer more money and more benefits. I work to ensure that our employees enjoy the incredible culture that we work hard to maintain across the globe.  
What skills do you think chief people officers need to be successful?
Understanding the financial landscape is vital for chief people officers to be successful. At the end of the day, chief people officers need to effectively make workforce decisions based on data. They need to stay ahead of industry trends by providing predictive analytics that help make financial decisions that move companies forward. And that starts with enhancing financial acumen. Chief people officers can't have productive conversations with company leadership unless they're thinking strategically, which includes workforce intelligence.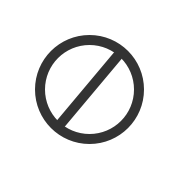 BevSpot is a Boston-based startup founded in 2014 that offers a platform to help bars, restaurants, distributors and suppliers manage their businesses.
Responses via Courtney Gannon, CPO
Describe your job.
My job at BevSpot is a mixture of many things. The main bucket of what I do would fall into the employee relations category where I am constantly talking or listening to employees & managers. I also run most of the HR administrative things such as payroll, performance management and benefits. We have a big focus right now on improving our workplace and culture so I am running quarterly eNPS surveys (The BevSpot Pulse) and really making sure we are listening to everything employees are saying and addressing it head on.  Besides HR work, I also do some of our finance and accounting and general business related things — we are so small that someone needs to do it!
What is a typical day like?
A typical day is being non-typical! I don't think I have ever had the same day twice in my entire career.  As much as I say I know people, they always end up surprising you somehow! Some days I am behind my computer all day working on a benefit spreadsheet to get to our benefit provider and other days I am in a conference room all day talking to employees about our company and culture. I could have a list of five things and then something people related happens and that list doesn't get touched for two days.  
Why did you want to be Chief People Officer?
I knew I wanted to work with people all day but instead of working with younger humans (which is what I thought I wanted to do starting college) I decided to work with adult humans instead. The reason behind the change was that I liked the office environment and feeling like I was not only making an impact in a person's life but also in a business. I tell employees that some days I think that I am still working with preschoolers though when I have had a rough day.
How many people do you oversee?
At BevSpot we have a Talent and Internal Operations team which includes myself, our Head of Talent Acquisition, our IT Manager and our Office Ambassador.  We all work together and strive to make this the best place we can for our employees. BevSpot has a whole has 46 employees so we are still small.
What is the best part of your job?
I love seeing something so small have such a big impact on people. I often have large projects or initiatives going on but there are moments when you overhear someone say, "Man I wish this was this way," and you spend five minutes on it and it has a huge impact on that employee's (or a lot of employees) happiness at the workplace. Those small wins make me feel like I am doing what I was supposed to do in life.
Biggest challenge to your role? How are you working to overcome it?
The biggest challenge that I face is the need for speed in today's workforce. Employees at BevSpot, and other companies, want to see things such as their careers, compensation and the business progress so quickly that it is challenging to keep up with that need. We are an early-stage company so our business changes frequently. With that comes a want and a desire to have your title, job or compensation change just as fast. I understand why employees have a need for speed, because I have it myself sometimes!  Right now, I am working on putting guidelines in place that work for BevSpot around promotions, job transfers, title changes, etc. That way, both employees and managers know what they need to be doing to be prepared for the next step in their career.