Recognizing your employees is crucial for motivating your team and pushing your business forward. At startups, celebrating wins can be even more important, especially when employees might be working irregular hours and wearing multiple hats to get the job done. We talked with four Boston tech companies to see how they celebrate wins with employees.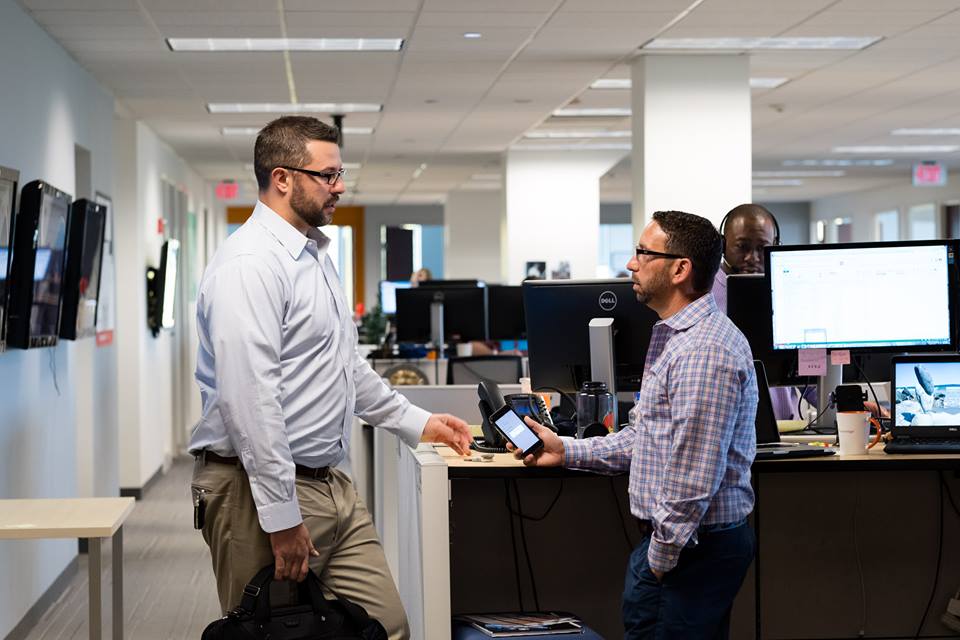 Everbridge is a software company that provides applications that automate the delivery of critical information to help keep people safe and businesses running during crises like severe weather and man-made attacks.
Responses via Jen Mattia, Talent Acquisitions Operations
What type of wins does Everbridge celebrate?
We celebrate all sorts of employee wins. For large deals we have a whole company celebration, and in the past, we have had company calls where the CEO thanks the team that worked on the deal and we have cake and champagne. In sales, we celebrate publically on live EB TVs in the sales area with announcements. We also have quarterly and annual awards for sales that are in the following categories: On a quarterly basis we recognize people that have won Make a Difference and All Stars program, and we recognize and thank employees for years of important service points.
Do top performers receive something in addition to bragging rights?
We have a yearly award recognizing the top 10 performers across departments and offices. Top performers consistently excel in their day-to-day jobs and are awarded with special bonuses in the form of cash, comp days and options, and are invited to senior leadership team annual meetings.
What other types of awards do you have?
For non-sales awards, we have a "Make A Difference Program," which means when a manager sees someone on his or her team going above and beyond, he or she can send a Make A Difference award in the form of a gift card. We also have "All Stars," which is a peer recognition program that allows anyone to recognize the unsung heroes around them for a job well done. This is for non-sales employees. For sales awards, we recognize the "Top Gun," the " Top AE % Goal," "Most New Accounts," "Top AM Growth" and the "Top Sales Team."
How do these honors and celebrations impact your company culture?
This brings us together to build energy and enforce the transparent culture that we have built.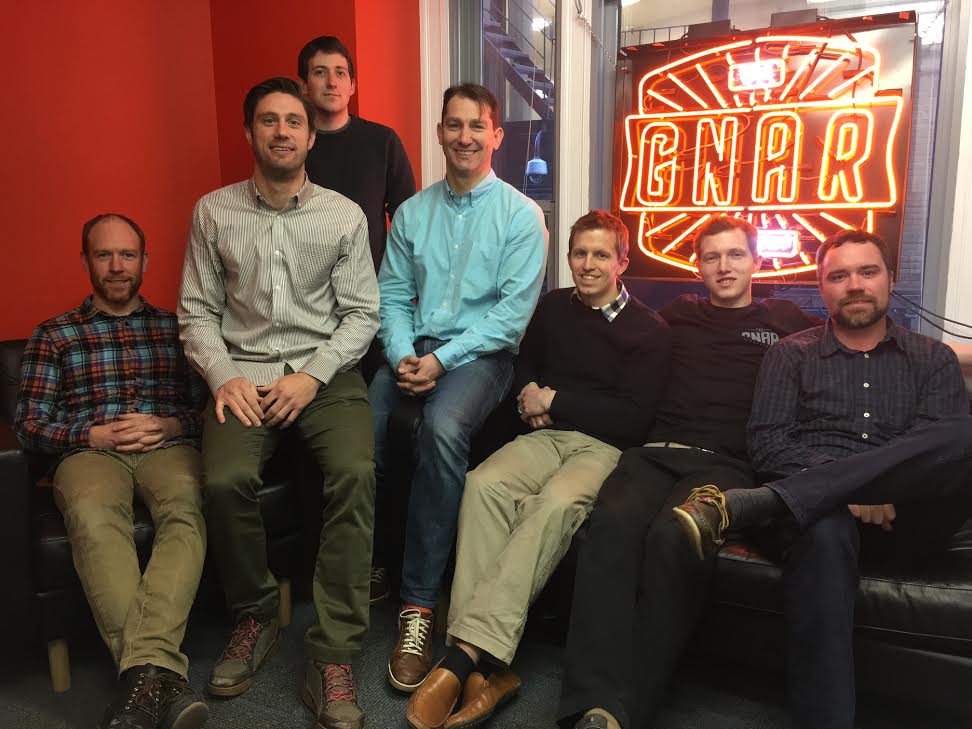 The Gnar Company is a Boston-based consultancy that designs and builds foundational web and mobile applications, taking ideas and turning them into digital products for startups and enterprises.
Responses via Pete Whiting, Head of Growth and Client Services
What type of wins, both small and large, does the Gnar Company celebrate?
Getting a New Client: When the Gnar Company wins an engagement with a new client, the team members that contributed to the sales and proposal effort go to a celebratory dinner. It a great way to thank everyone on the team that contributed to the win.      

Engagement Ends Successfully: After successfully completing an engagement, we host a lunch with the employees who worked on the project.  This is a fun way to reward our employees and thank them for doing a great job for the client.

Annual Work Anniversary Gift: For each year anniversary at the Gnar Company, team members get to select an anniversary gift of their own choosing at a value of $750.  It is a chance for the company to help an employee purchase something they need or splurge on something of luxury. Most importantly, we let the individual know we appreciate their effort to make The Gnar Company successful.     

Client Appreciation Night: Recently, the Gnar Company sponsored a trivia night at a local bar for employees and clients to spend time together over drinks.  This was a great way to share the success of the company with employees and clients outside of the office and we look forward to more client appreciation nights moving forward.  
Do top performers receive something in addition to bragging rights?
The Gnar Company likes to target awards towards the diverse interests and needs of our employees. For example, when a client took time to praise one of our team members recently, we rewarded him with a 2-day ski pass for his upcoming trip to Whistler in Canada.                
What other types of awards do you have?
Charitable Donations: Some of our team members have strong passions around charities so we also provide donations on their behalf.  Thus far, the Gnar Company has donated to Greyhound Rescue, Boston Public Schools, and The Jimmy Fund.

Profit Sharing: At the end of the year a defined percentage of the Gnar Company profits are given to employees so that that they share in the success of the company.   
How do these honors and celebrations impact your company culture?
First of all, the honors and celebrations demonstrate that The Gnar Company is performing well as a company and that the company truly appreciates everyone's great work with our clients, which is especially critical for a service business like ours.  Next, The Gnar Company tries to reward employees by balancing regularly scheduled benefits (e.g. profit sharing, annual work anniversary gifts) along with merit-based awards (e.g. charitable donations, performance rewards) to keep employees engaged. Finally, the fact that we individualize rewards demonstrates how the Gnar Company appreciates employees with diverse backgrounds and interests.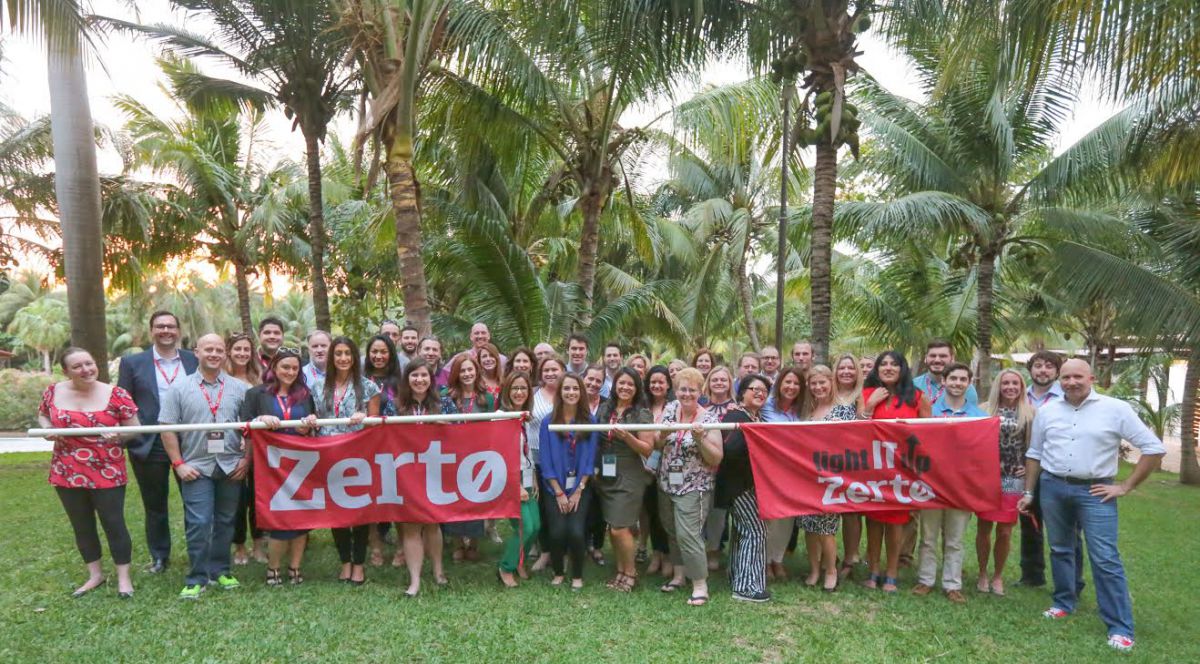 In the event of a disaster, Zerto provides disaster recovery and business continuity solutions for virtualized data centers and cloud environments.
Responses via Fara Hain, VP of Corporate Marketing
What type of wins, both small and large, does Zerto celebrate?
Every single "closed-won" deal comes through to the entire sales and marketing team in a win report email. So the whole team celebrates these wins. Many of the bigger deals have long email chains congratulating the sales reps and engineers on the deal and discussing some of the finer points of the sale to help others.
Do top performers receive something in addition to bragging rights?
Bragging rights are nice, but top performers also get awards at our sales kickoff, and sometimes bounties for the biggest deals. We have also recently instituted two new programs related to our bigger deals. One is that the reps and sales engineers on some of the biggest and most interesting deals get time on stage at sales and marketing kickoff to discuss the deals in depth. The team can ask questions and openly discuss the wins. Second, we have started a TGIF program, which stands for "Training Gets Interesting on Fridays." This is a training program on many topics, one of which is about landing big deals. Some of the top salespeople share tips and tricks on their biggest wins of 2016.
What other types of awards do you have?
At sales and marketing kickoff (in January every year) we give 10 awards across all teams to the "Zerto All Stars." Those are team members who have gone above and beyond their goals to make a bigger impact on Zerto.
How do these honors and celebrations impact your company culture?
The awards allow us to recognize contributions globally that many others may not know about. As great as we feel the awards are, the company culture is not built on awards — people at Zerto who won awards were not looking to win — they were simply doing their best at building the business, taking risks and trying new things. The awards recognize their creativity (and sometimes bravery!) but I would not say that the culture is impacted by the awards, I would say the awards reflect the culture.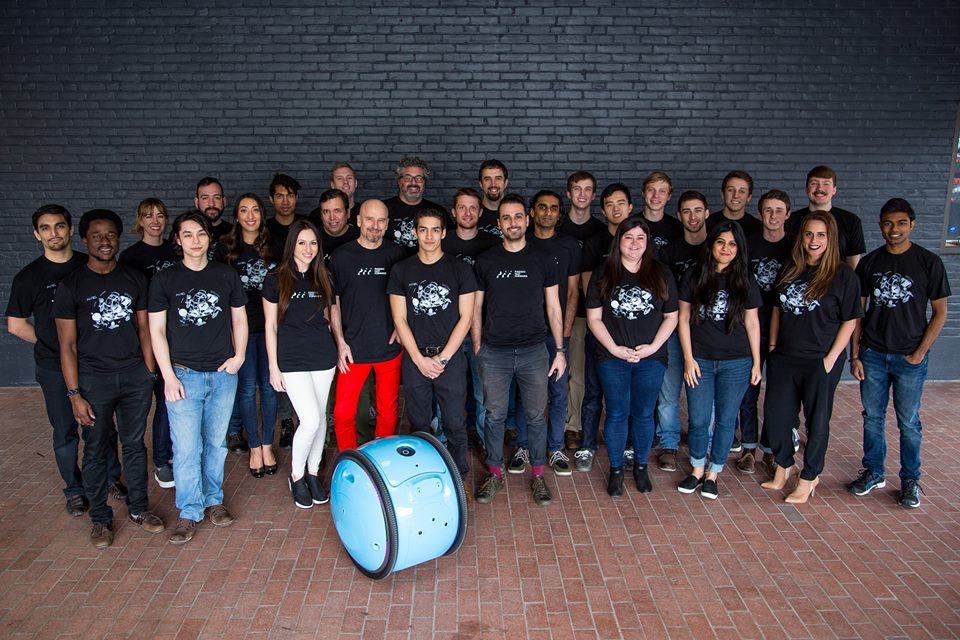 Tech and design company Piaggio Fast Forward builds autonomous, smart mobility platforms that provide innovative solutions to the movement of people and goods.
Responses via Sasha Hoffman, COO
What type of wins does Piaggio Fast Forward celebrate?
We launched Piaggio Fast Forward 19 months ago, and our team quickly expanded from four to 35. Every step of the way we have been laser focused on investing in our people in order to ignite their creativity. We are a human-centric company and celebrate every milestone our employees achieve, as individuals and as a team. In the last year and a half, together as a team, we designed our new office space to feel like a second home (stacked it full of treats), launched Gita, our first product, and threw a party when our head of research was named one of the top 15 professors at Harvard.
We also celebrate product milestones and overarching company goals. Throughout the process of building Gita (a cargo carrying robot that follows humans and moves autonomously) we celebrated many wins — we jumped for joy when the first prototype that was built, our jaws dropped the first time the robot moved and we partied real hard the first time it carried a case of wine right to our desks. We thought that moment couldn't be topped until Gita pulled one of our designers on a skateboard. We had some wine then, too!
Do top performers receive something in addition to bragging rights?
The top performers are applauded in our weekly meetings. Team emails are circulated highlighting the good work people put in. Our daily newsletter highlights the work individuals are putting in. We have social events every two months that are to celebrate our company wins and individual accomplishments. Additionally, we give performance bonuses, equity and send our CEO sends texts/informal communication saying 'Job well done' etc.
What other types of awards do you have?
The best company cultures are dynamic and constantly testing what works best. So far we implemented the following team building awards:
We help our employees to participate in conferences and other speaking events to increase their profile and help build their brand

We nominate our employees for out of office awards (E.g., top leaders in robotics etc.)

We spread the word on social media about what our employees are doing in the community and outside of work in the transportation / robotics industry

We have quarterly and then overall for the year recognition awards for our employees. Categories include: leadership, creativity, best team player along with a host of other fun superlatives like "Most likely to set the record for 1-handed push-ups while drinking beer"

We have a "People's Choice Pay It Forward" award. The CEO selects a top performer for the month. This top performer and the CEO work on a project that helps the surrounding community. The next month, the top performer selected by the CEO, selects another employee and the two work on a community service project together.
How do these honors and celebrations impact your company culture?
The company environment is high energy, positive, collaborative and tight-knit. We are supportive of our colleagues and nobody has quit! All the interns have converted to full time where there were open positions. We are encouraged to give our opinions and thoughts even if it's not our field of expertise. There's no hierarchy. An intern on his or her first day is greeted by the CEO.
Some responses have been edited for length and clarity. 
Photos via social media
Know a company worth profiling? Let us know or tweet us @BuiltInBOS