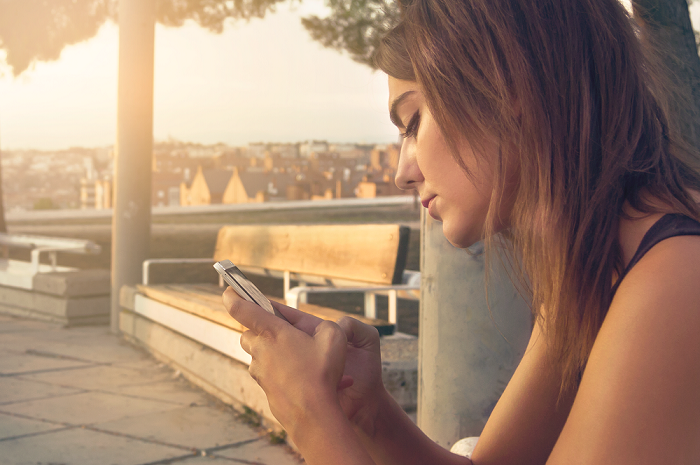 Last year, Julie Nashawaty went on a lot of online dates.
Divorced and single, Nashawaty (pictured below) signed up for Hinge, Bumble, OkCupid, Coffee Meets Bagel and more, and estimates she went on at least 25 dates in the summer of 2016.
The director of operations at an AI startup soon noticed a disturbing trend.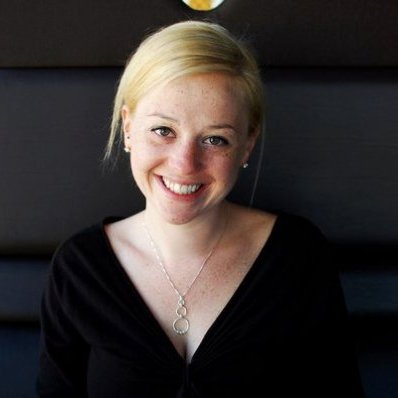 Many of the men she was going on dates with had slightly tweaked their profiles in a way that was dishonest. Maybe they weren't the exact age listed in their profile, or their occupation hadn't been updated in a few years, but Nashawaty found these discrepancies unsettling.
Then, seemingly out of the blue, Nashawaty met someone she actually liked on OKCupid.
He was 36 years old, a 92 percent match, and described himself as "drama-free." It also didn't hurt that he had a great sense of humor, loved dogs and was a recruiter for a tech startup.
Nashawaty and he started texting nonstop and made plans for a date.
In the interim, Nashawaty had a little spare time and decided to do a rudimentary background check on Mr. Perfect.
She found him.
A photo of the guy she had a date with (in two days!) appeared beneath the headline, "Wig-Wearing Robber Who Hit Brookline Bank Caught: Police."
Nashawaty was horrified. With a little more sleuthing, she found out that he had robbed the bank less than a year ago, and was arrested a day before he was supposed to get married. His fiance had left him.
When Nashawaty confronted him, he said he was out on bail and "trying to live a normal life" until his trial date. He asked her if the date was off. It was.
Nashawaty knew there needed to be a better way for people to vet their dates, and so she launched her startup Aste in the winter of 2016.
Aste is essentially a full-service team of investigators who fight online fraud through legal means, Nashawaty said. Though she won't share their sleuthing techniques, she said there's no actual algorithm to vetting dates — just humans working really hard to search various databases.
In addition to a full name and phone number, Aste provides users with information like sex offender status, marital status, work history, interests, major arrests, social media profiles and anything else the startup can find on public domains.
Since all the information Aste uses can be found publically, their methods are perfectly legal. The site is now live, and to have a report run within 24 hours, the company charges $29.95. Aste also offers package deals, so you can buy five reports for $134.77 and 10 for $269.55.
Nashawaty added that a portion of Aste's profits will be donated to support victims of domestic abuse.
"I hope that everyone knows they finally have someone to turn to when they're looking for love," Nashawaty said.
Though the Boston Aste office is currently just a team of five, Nashawaty said she expects to hire five to 10 more employees over the course of 2017 in engineering, operations and marketing.
Though the startup's mission is a serious one, Nashawaty described the Aste office culture as really friendly, laid-back and approachable.
"We're very transparent, fun, proactive and hardworking," Nashawaty said. "It's work hard, play hard. Oh and we're dog friendly."
Photos via social media 
Know a tech startup worth profiling? Let us know or tweet us @BuiltInBOS