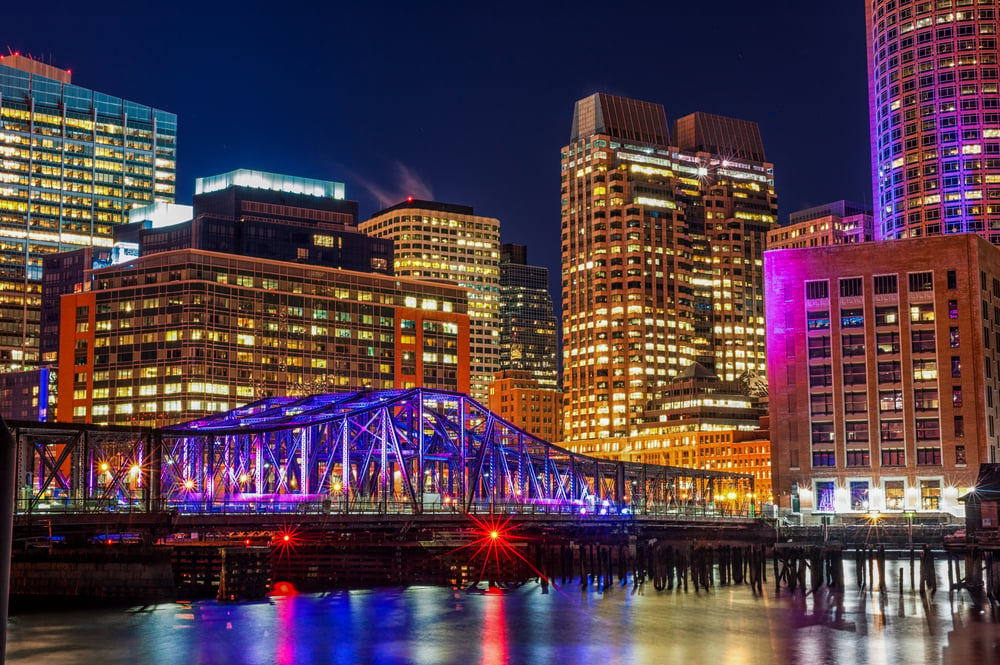 Boston is a historic city with its fair share of great challenges and innovative solutions. Though many of Boston's digital companies are putting the city on the map as an influential tech hub, the city itself is also hard at work embedding technology along — and under — its streets.
Using high-tech materials, innovative science and sensor networks, planners and architects are transforming Boston, connecting its residents as they work, commute and use public spaces. With five unprecedented city projects underway, Boston is set to become a "smart" metropolis of the future.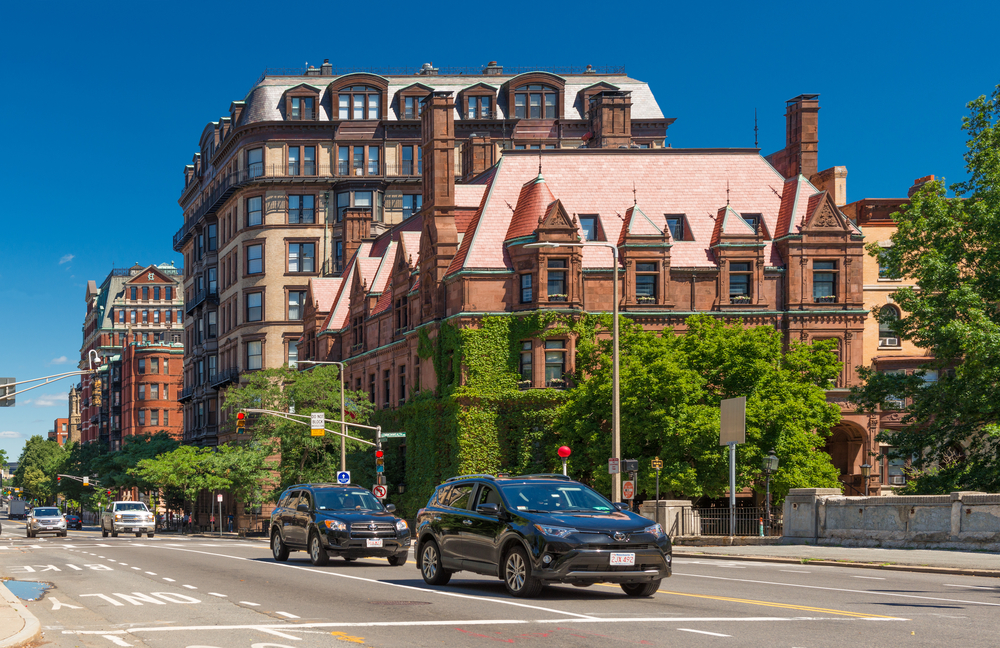 Smart Streets
The City of Boston is using tech to re-imagine its streets. On "Smart Streets" like Beacon Street and Massachusetts Avenue, the city uses technology like cameras and sensors to learn more about how people navigate and interact with the city's streets.
The city's most recent projects are focused on roadway safety. Working with Verizon to aggregate data, streets can better understand roadway hazards and test several smart city services that could include better signage, streets or sidewalks, more in-depth public education or changes to how it enforces traffic rules. With Verizon's help, the city has already implemented video cameras, sensors under the road, LED lights and a web-based platform for data analysis, visualization and reporting.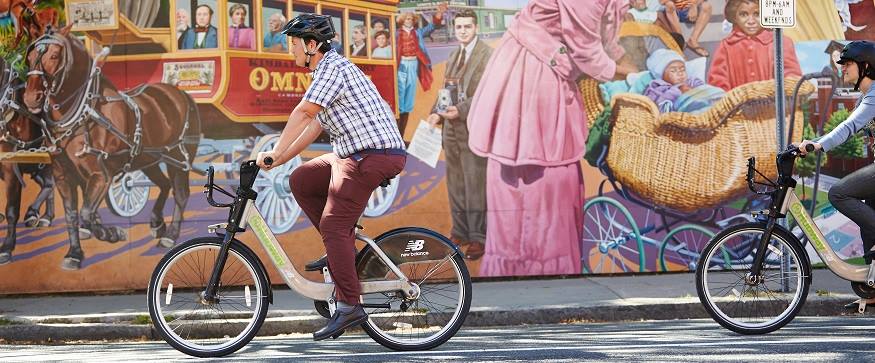 Hubway
Hubway is Boston's public bike share system that spans Boston, Brookline, Cambridge and Somerville. It launched in 2011 as a fun, healthy and affordable way to get around the city. A mobile app lets users see real-time availability, and you simply pick a bike at any of the stations around the aforementioned municipalities and take as many short rides as you want while your pass and membership is active. A 24-hour pass is $6 per day, while an annual membership costs just $85 per year. Once you've gotten to your destination, return your bike to any station. In total, Hubway has 1,600 bikes spread across 180 stations.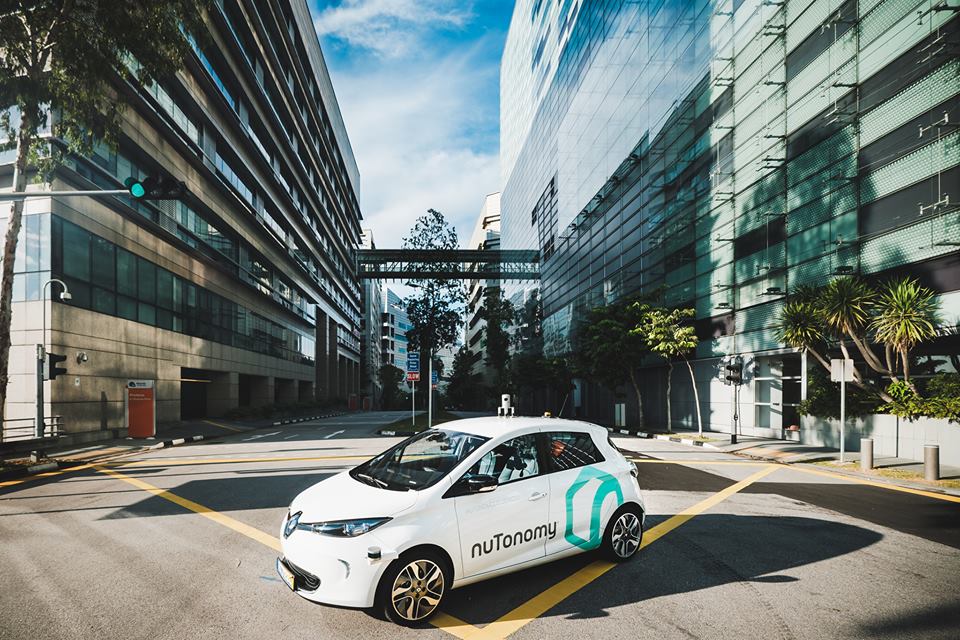 Self-driving cars
In 2016, the City of Boston gave the greenlight to Cambridge-based startup nuTonomy Inc. to begin testing self-driving cars in a small section of Boston in 2017. NuTonomy Inc. recently began testing its driverless car on the roads of South Boston's Raymond L. Flynn Marine Park with the stipulation that a person must be in the car ready to take manual control as needed.
Though the program is currently confined to the 191-acre park during daylight hours and in good weather, the tests will expand after hitting various milestones, per nuTonomy's approved application. The startup is the first company to be approved by the city for experimentation with self-driving cars, which many urban planning experts believe will transform public transportation as we know it.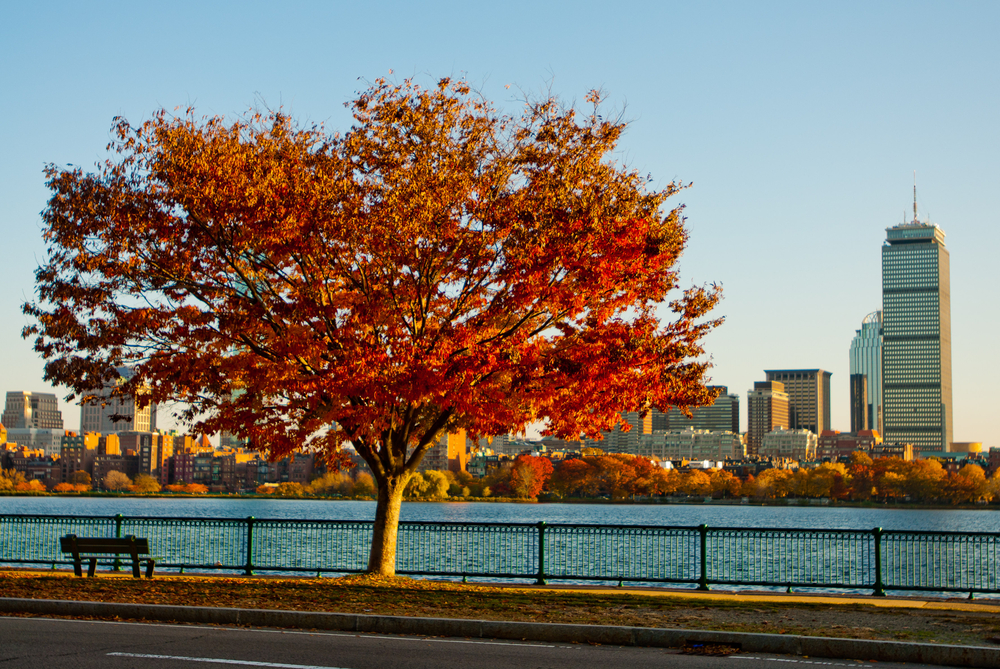 Wicked Free Wi-Fi
Wicked Free Wi-Fi is Boston's outdoor wireless network, which you can use to find places to shop, eat, or connect with other inhabitants in the city. Wicked Free Wi-Fi is not designed to work inside buildings or homes, so there are occasional drops in coverage during bad weather. The city plans on expanding the network over the next several years, eventually connecting Boston's 20 neighborhoods and creating an estimated 130 access points.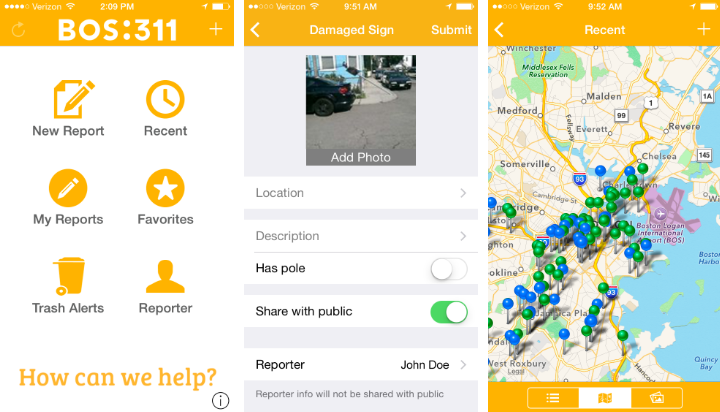 App Showcase
In recent years, the City of Boston has unveiled numerous apps to serve many of its residents biggest pain points. Need to pay a parking ticket? There's an app for that. Need to report a pothole? There's an app for that. Want to know where your child's school bus is? You guessed it – there's an app for that too. Between BOS:311, which lets residents report non-emergency issues, like damaged signs and graffiti, and ParkBoston, which lets you pay for parking meters from your smartphone, the city's apps make it easy to stay in the loop and feel connected to your community.
Did we miss an awesome public project? Let us know or tweet us @BuiltInBOS