Boston's tech scene is booming, and companies in industries ranging from finance to retail are looking for the most talented workers the city has to offer. Whether you're a product manager looking for a fresh start or a software engineer searching for a new challenge, these companies are going on some serious hiring sprees right now.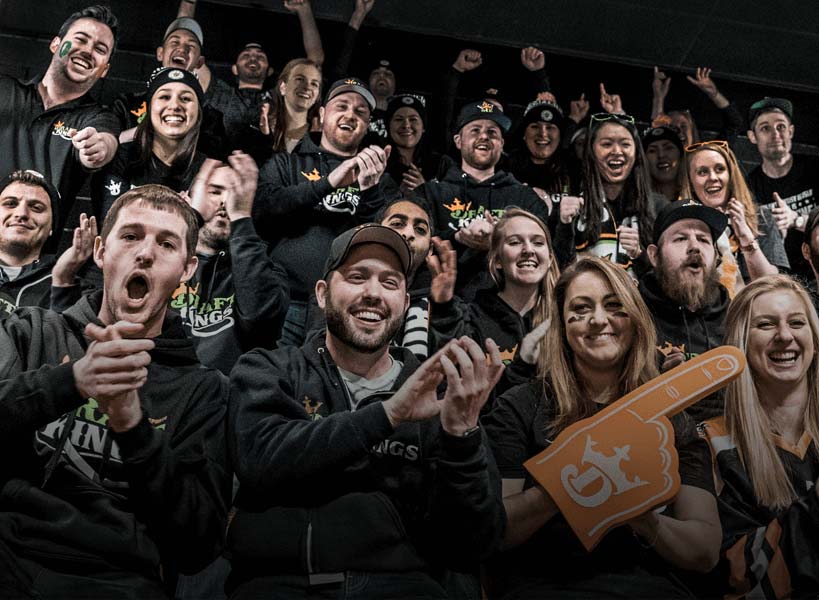 What they do: DraftKings is a daily fantasy sports website where you can play against your friends for cash prizes. 
Why you want to work here: It's super healthy. DraftKing's health insurance covers dental and vision, and the company kitchen is stocked with healthy snacks. They also reimburse part of your gym membership to help you stay in shape and provide standing desks and exercise balls as office chair substitutes.
Cool perks: Perks range from commuter benefits and ZipCar discounts to in-office pampering that includes manis, pedis, a barber and chair massages.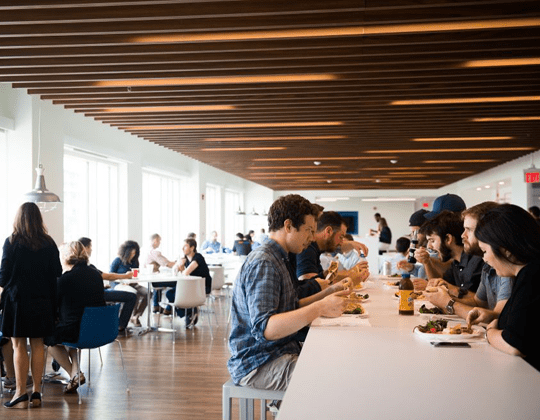 What they do: Connecting shoppers with dealers, CarGurus helps millions of customers look for new or used cars on their site.
Why you want to work here: CarGurus consistently gets ranked as one of the top places to work in Boston by the Boston Globe and the Boston Business Journal, thanks to the company's "startup feel" that involves a passion for data and a dislike of pointless meetings.
Cool perks: Catered lunches, fun company outings, and tons of foosball.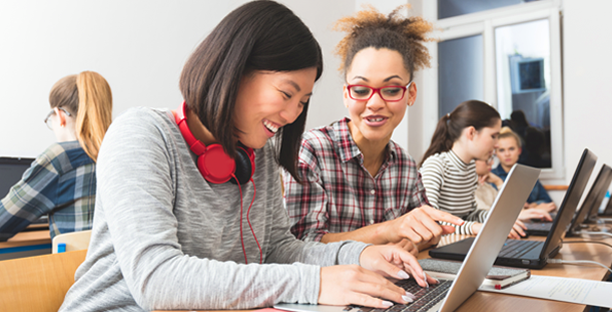 What they do: Founded by Harvard University and MIT in 2012, edX is a nonprofit, open-source online learning destination that offers high-quality courses from over 100 of the world's best universities and institutions to learners everywhere.
Why you want to work here: Increasing access to quality education around the globe is no small task, so working at edX means you'll truly be making a difference. Workers get a comprehensive benefits package and a great working experience where your co-workers care and want to change the world.
Cool perks: Free lunch every day from great local restaurants and tuition assistance.
[video:https://vimeo.com/163585283 width:595 autoplay:0]
What they do: Flywire, formerly peerTransfer, is an international payments processor that connects institutions with consumers on six continents.
Why you want to work here: Flywire prides itself on having a playful, collaborative environment where a diverse group of workers thrive. The company focuses on encouraging professional development and making a difference in students' lives around the world. 
Cool perks: Stock options, travel opportunities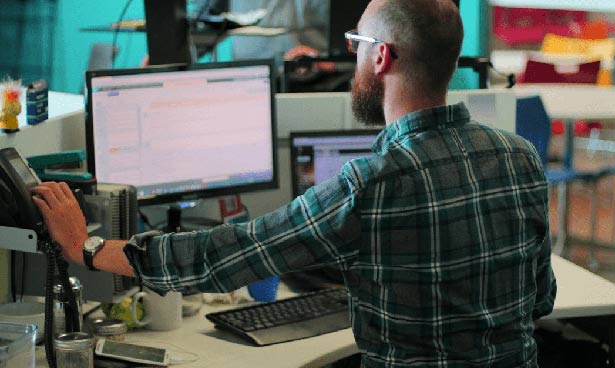 What they do: Formerly ThinkingPhones, Fuze is a cloud-based video conferencing solution that connects people and organizations across devices.
Why you want to work here: Fuze provides awesome opportunities for smart, savvy, entrepreneurial individuals who want to change the nature of how companies communicate and collaborate in today's mobile and social workplace. The company provides a competitive base salary, flexible work hours and stock options.
Cool perks: Social outings, fitness incentives
What they do: CrunchTime provides restaurant back office software for the hospitality industry. Their software helps turn good managers into great ones by providing tools that help businesses reduce food and beverage costs, drive labor efficiencies, and better manage the quality and consistency of their food service operations.
Why you want to work here: CrunchTime prides itself on providing workers with tech careers that include constant learning and the chance to make your mark on the hospitality industry. CrunchTime offers more standard benefits like health and dental insurance, in addition to flexible spending accounts for medical care and dependents, vacation time and floating holidays.
Cool perks: Desk treadmills, massage chairs, bagel Tuesdays and catered lunches on Fridays.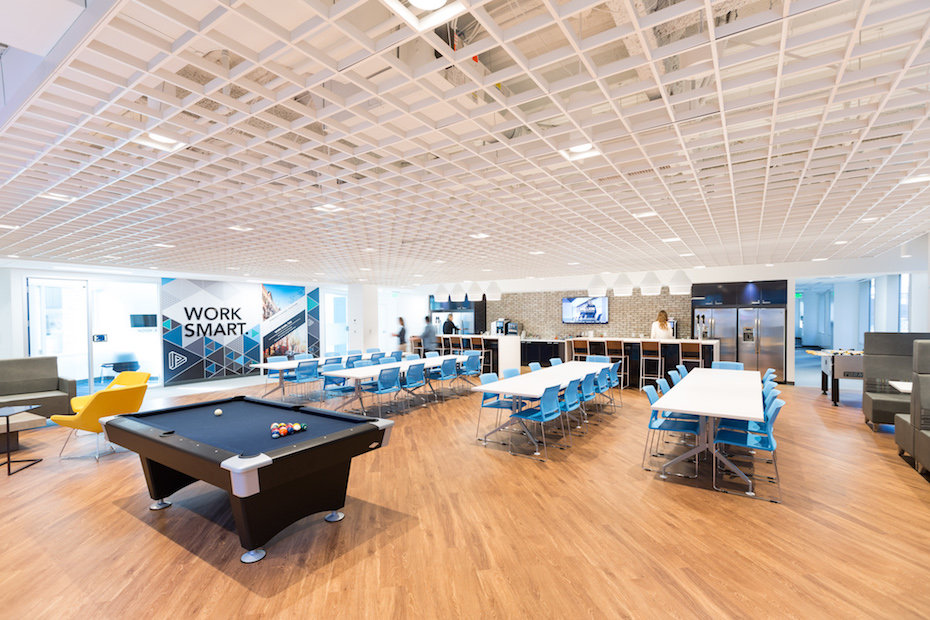 What they do: Placester is a real estate marketing platform that provides online advertising and performance tracking.
Why you want to work here: Placester is helping the real estate industry become smarter by building software that "moves the industry online." Working here means you'll be changing a legacy industry and providing agents, brokers and brands with great real estate technology that delivers a better customer experience. Besides competitive salaries, 401k matching, and comprehensive medical benefits, the company provides unlimited paid time off and unlimited snacks, drinks and coffee.
Cool perks: Ping Pong, craft beer and Red Sox tickets.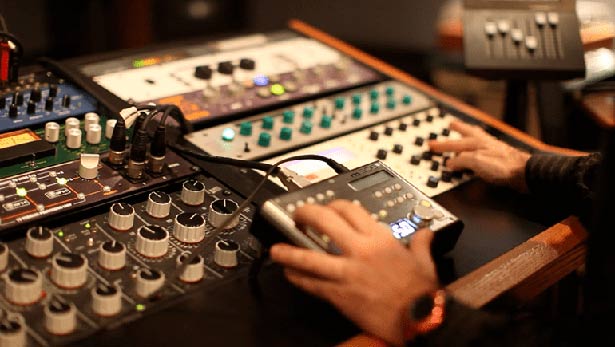 What they do: iZotope is an audio technology company that develops audio software for audio recording, mixing, broadcasting and sound designing.
Why you want to work here: iZotope boasts having a company culture where "no two days are alike." Employees' projects range from desktop apps, plug-ins, mobile apps, hardware units, video game middleware and technology licensing. 
Cool perks: Bragging rights — iZotope has been ranked as one of the top places to work in Massachusetts by the Boston Globe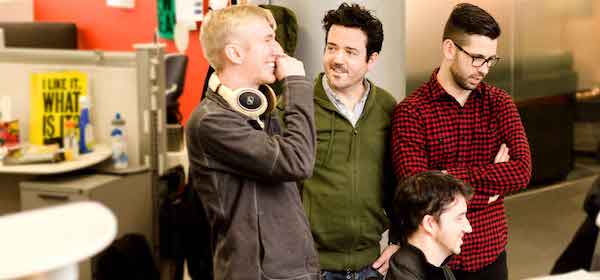 What they do: Boston Interactive, a full-service digital marketing agency, serves mid-sized to Fortune 500 companies across many industries, including healthcare, financial services, higher education and more.
Why you want to work here: Boston Interactive lives by the motto "Work hard, play hard," so they make sure their workers contribute to amazing projects while also enjoying the benefits that help turn a job into a passion. In addition to more standard benefits like 401k matching and dental and health coverage, Boston Interactive offers an on-site gym so workers can stay fit and awesome volunteer opportunities.
Cool perks: Ping Pong tournaments, "beer-cart Friday's" and fun company outings.
Have a news tip for us or know of a company that deserves coverage? Let us know!