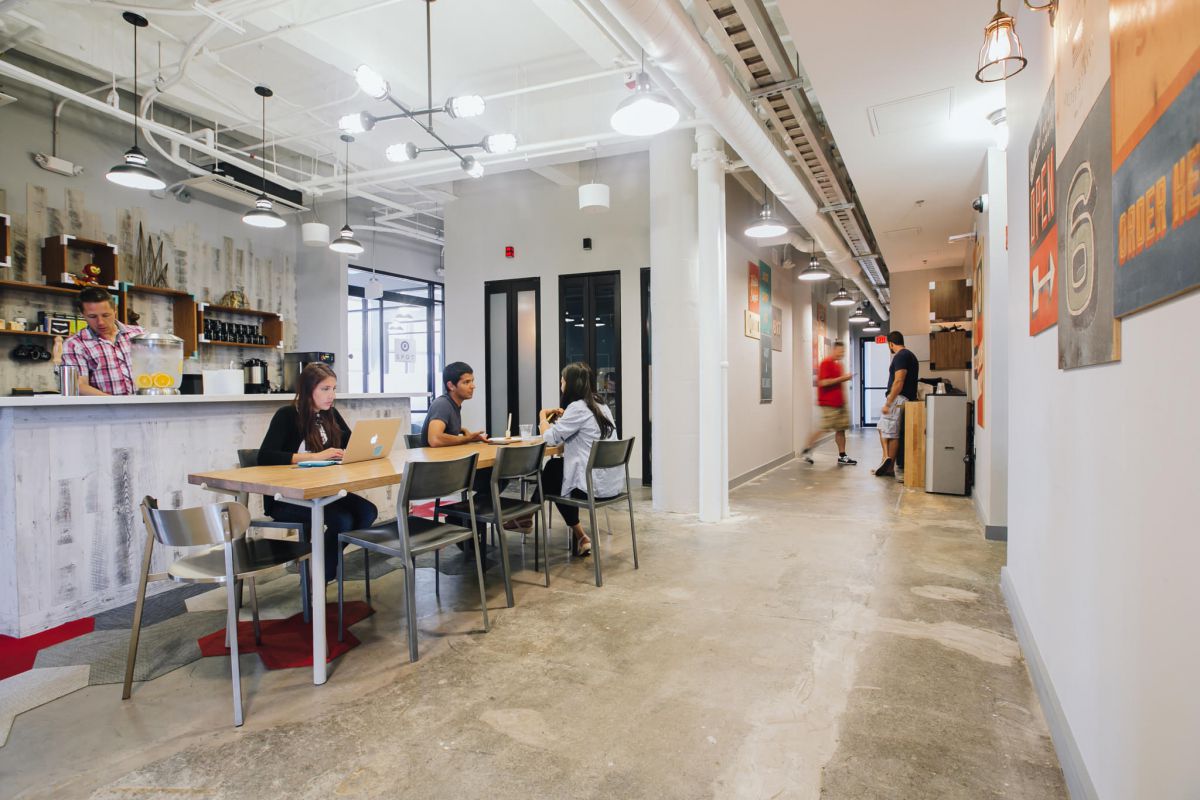 Whether you're an early-stage startup not quite ready for an entire corporate office or a remote tech worker feeling stir crazy from being cooped up at home, shared coworking spaces can be the perfect solution for all sorts of creative types.
For those living in Boston, however, choosing among the city's plethora of shared workspaces might prove difficult. To help, we've rounded up 12 diverse coworking spaces that showcase what Boston has to offer.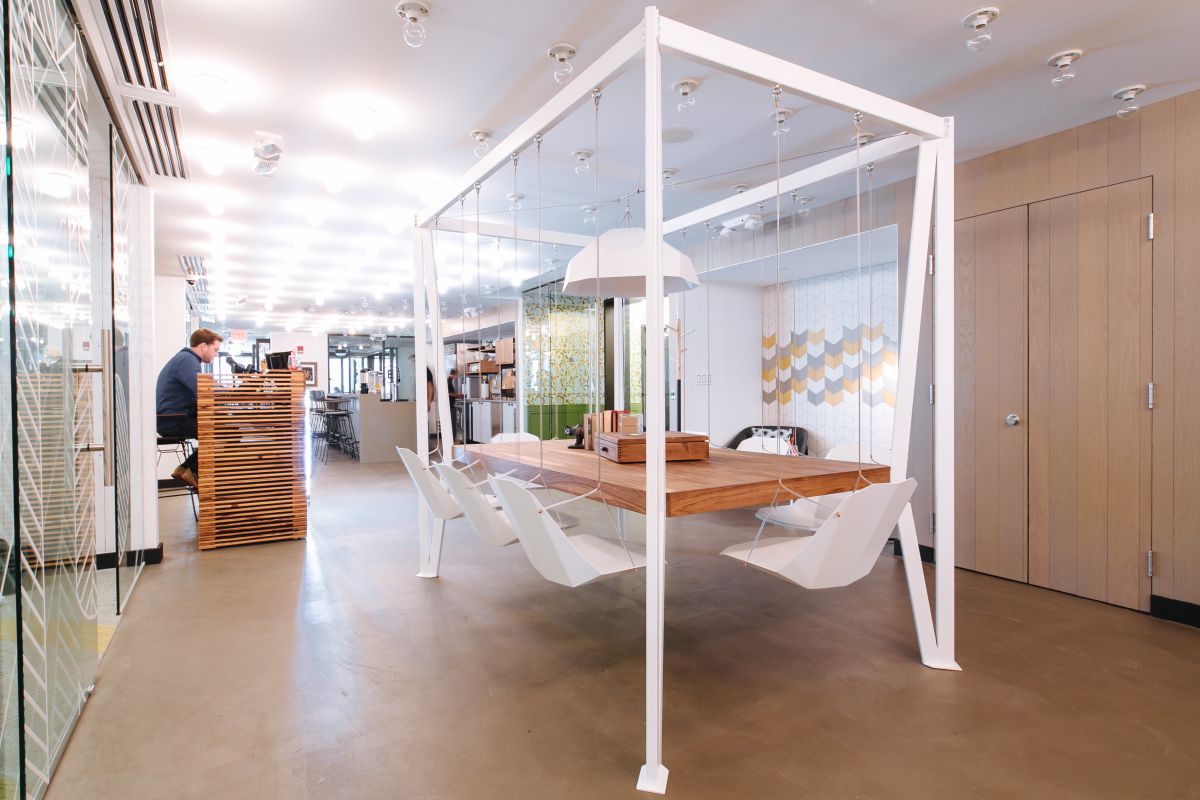 WeWork 
With two locations in the heart of downtown Boston, WeWork offers workers and companies of all sizes desks, glass-walled private offices, and community spaces with unique aesthetics and vibes. Users get access to WeWork offices all around the world, in addition to weekly community events (hello, tequila tasting happy hour!) and flexible month-to-month memberships. Amenities include super-fast internet, private phone booths, on-site staff, and free refreshments like micro-roasted coffee and fruit water.
Locations: Fort Point — 51 Melcher St., Boston, MA 02210; South Station — 745 Atlantic Avenue Boston, MA 02111
Price: private office — starts at $550/month; dedicated desk — starts at $440/month; hot desk — starts at $350/month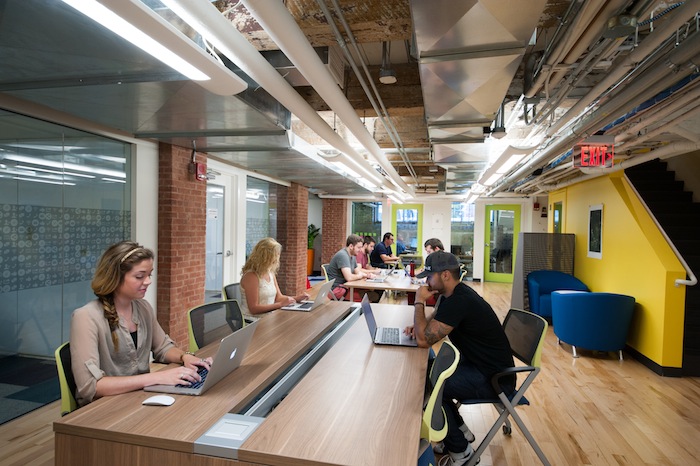 Workbar
In addition to its coworking hubs in Boston, Cambridge, Somerville, and Arlington (coming soon), Workbar also offers partner coworking spaces around Greater Boston so you can stay closer to home and still access Workbar's community when you need it. For entrepreneurs, Workbar's "Centers of Excellence" offer industry specific mentorship and support in areas like fintech and adtech. Workbar also hosts educational and professional events that are a little more exciting than your typical expert panel. Shark Tank auditions and pancake mornings? Count us in.
Locations: Boston — 711 Atlantic Avenue, Boston, MA 02111; Cambridge — 45 Prospect Street, Cambridge, MA 02139; Somerville — 31 Union Square, Somerville, MA 02143; Arlington — 1167 Massachusetts Avenue, Arlington, MA 02476
Price: part-time — $30/day, $125- $350/month; private office — $600/month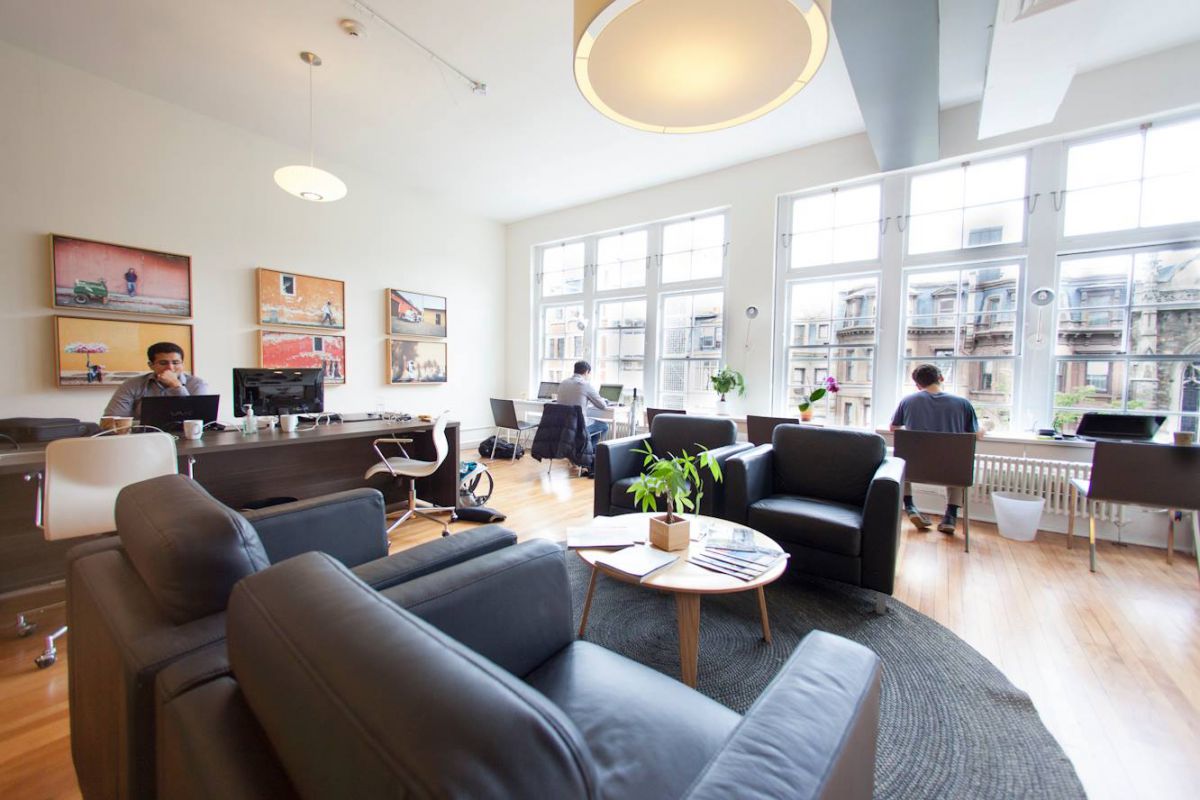 Oficio
Overlooking bustling Newbury Street, Oficio's coworking spaces woo members with peaceful music, free coffee, and an impressive collection of rotating local artwork. If coffee isn't strong enough, Oficio recently added a bar cart for members hoping to celebrate a deal, entertain clients, or just unwind. Oficio gets bonus points for being steps away from the Boston Public Garden and Arlington T station.
Locations: 30 Newbury Street, Boston, MA 02116; 129 Newbury Street, Boston, MA 02116
Price: some-time — $30/day, $99/month; part-time — $199 month; full-time — $299/month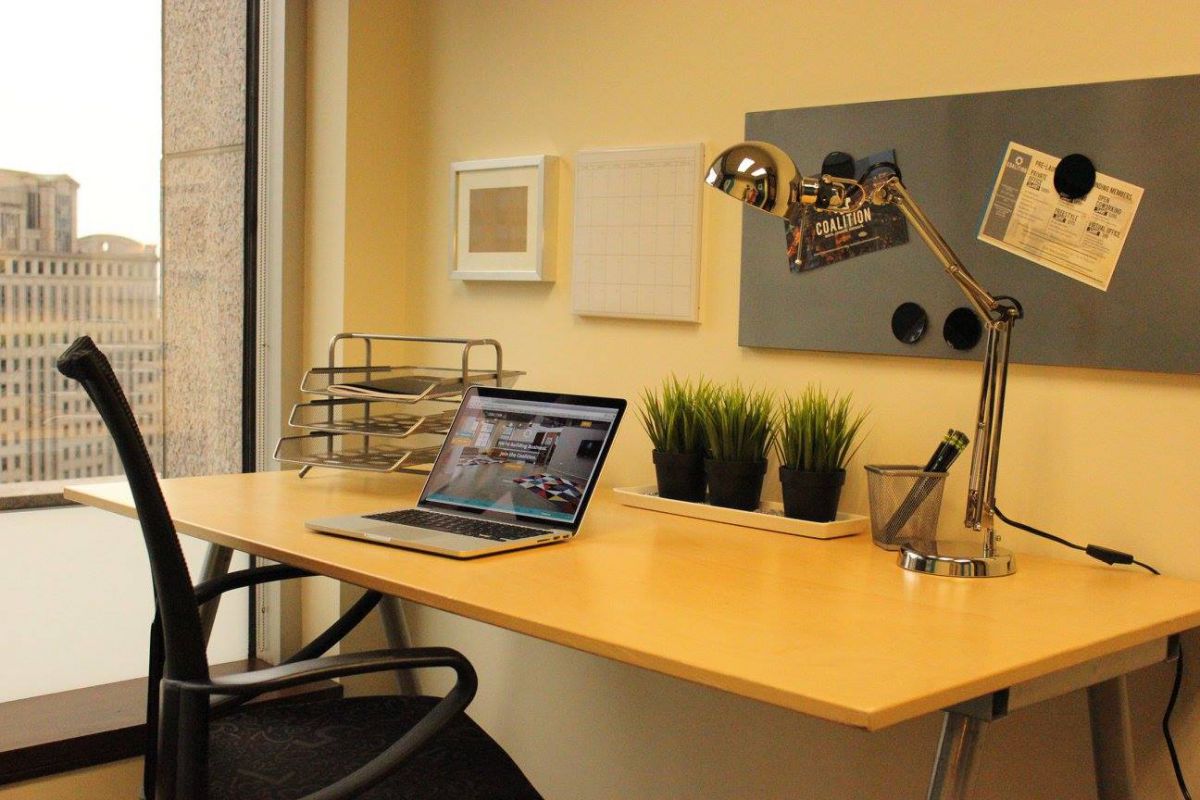 Coalition
Just a few steps from Boston Common and South Station, Coalition boasts floor-to-ceiling windows that give members panoramic views of the city. Coalition differentiates itself from other coworking spaces by partnering with MIT Enterprise Forum of Cambridge and similar organizations so aspiring entrepreneurs can be mentored by experienced professionals, including venture capital and private equity investors. The workspace is also very close to restaurants and nightlife for those wanting to show potential clients or investors an authentic Boston experience.
Location: 101 Arch Street, Suite 1950, Boston, MA 02110
Price: part-time — $30-$200/day (for a private office); coworking space — $150-250/month; private office — $800/month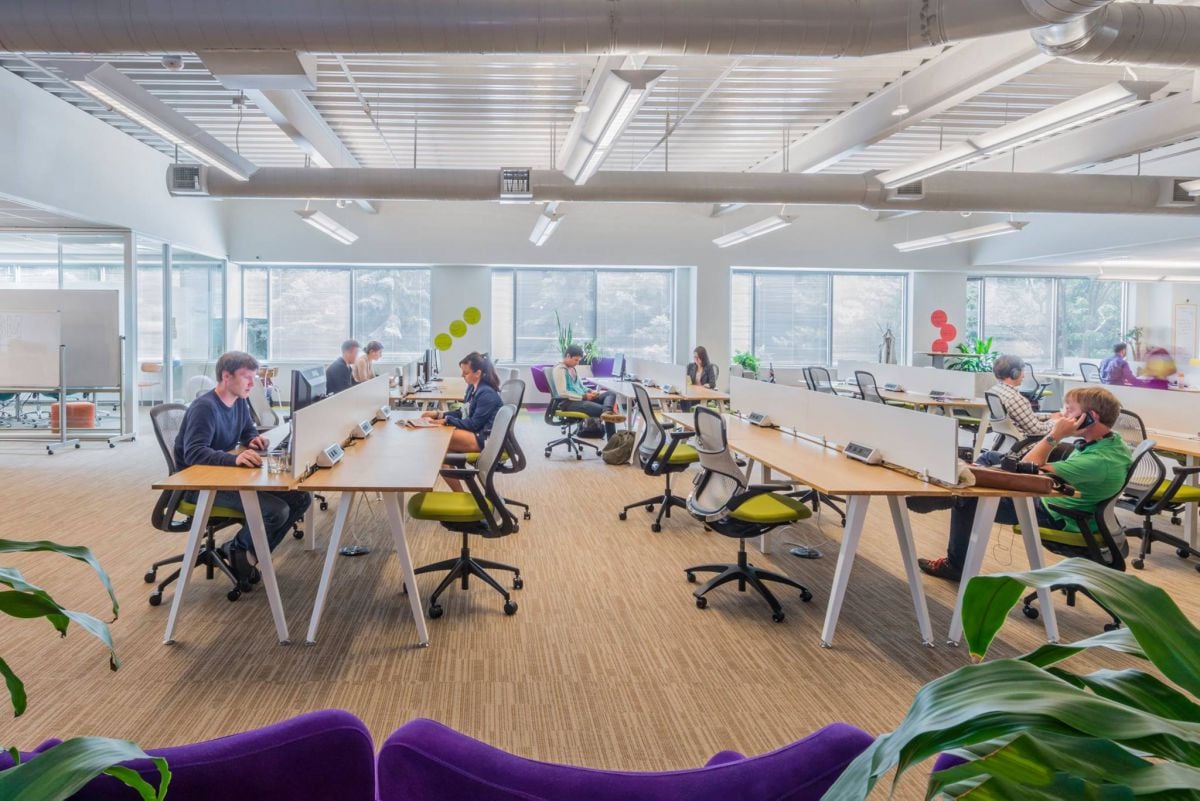 NGIN Workplace
Right in the heart of tech hub Kendall Square, NGIN Workplace caters to entrepreneurs of all types with its 24/7 access, bistro cafe, unlimited printing, and a free shuttle to MIT/Kendall station. Besides local startups, NGIN targets international go-getters, and has members from more than 15 countries, including a social media app and an audio tech company.
Location: 210 Broadway, Cambridge, MA 02139
Price: flexible — $30/day; virtual office — $185/month; shared desk — $350/month; private office — $799/month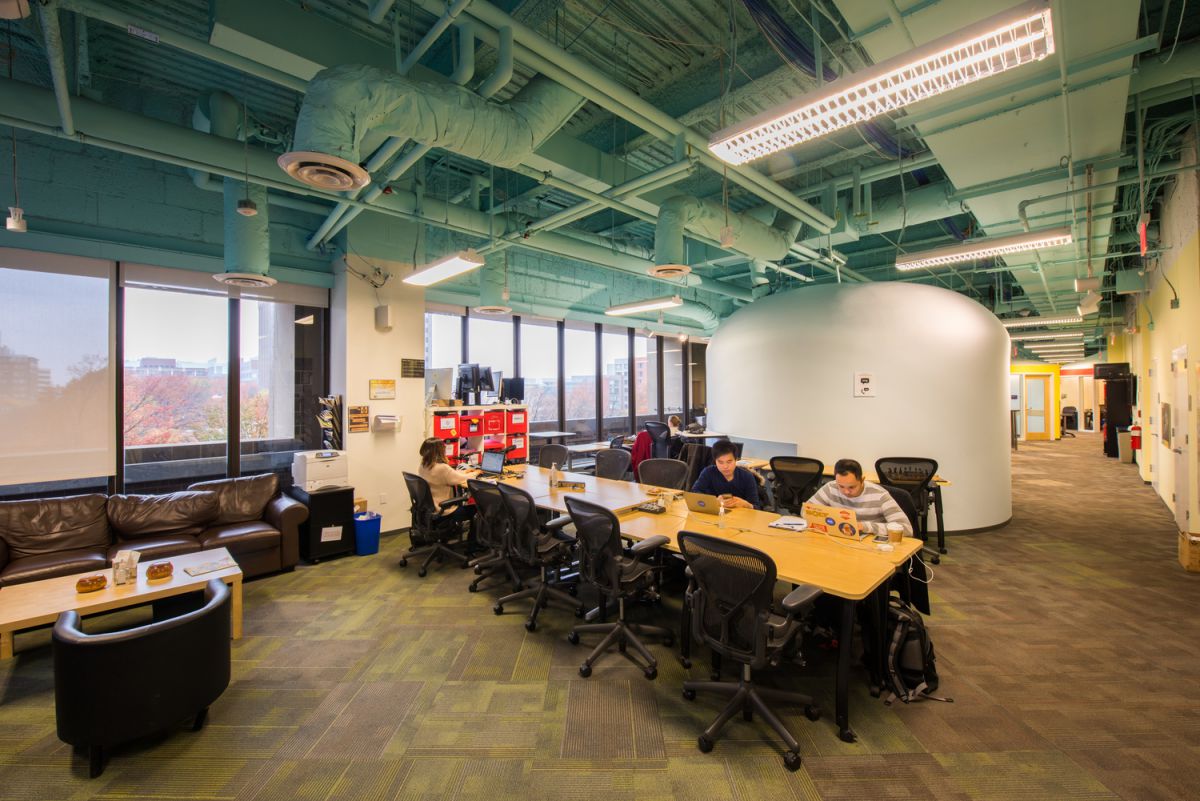 C3 Cambridge Coworking Center
The entrepreneurial vibe is strong at Cambridge Coworking Center, where entrepreneurs and growing tech companies can meet like-minded individuals in an open, airy space overlooking Kendall Square. C3 features 50+ conference rooms, 20+ phone booths, a treadmill desk available for reserve, and a 3D printer for community use. Since C3 is a member of the CIC Cambridge network, members have access to amenities across CIC locations from Rotterdam to Miami.
Location: One Broadway, 14th Floor, Cambridge, MA 02142
Price: membership — $425/month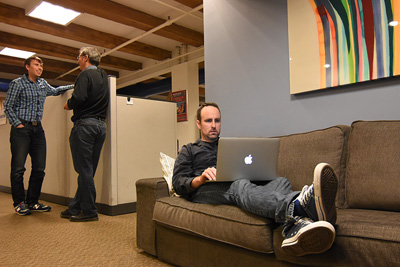 Geek Offices
Just east of Inman Square and north of Central Square, Geek Offices has been providing a no-frills shared coworking space for startups and independent professionals since 2010. Besides on-site assistance, free coffee, and 24/7 access, Geek Offices have three zipcars on property and plenty of Hubway bikes for commuters.
Location: 1035 Cambridge Street, Suite 1, Cambridge, MA 02141
Price:  $35/day; $75- $250/month; dedicated desk — $475/month; private office — $600-1000/month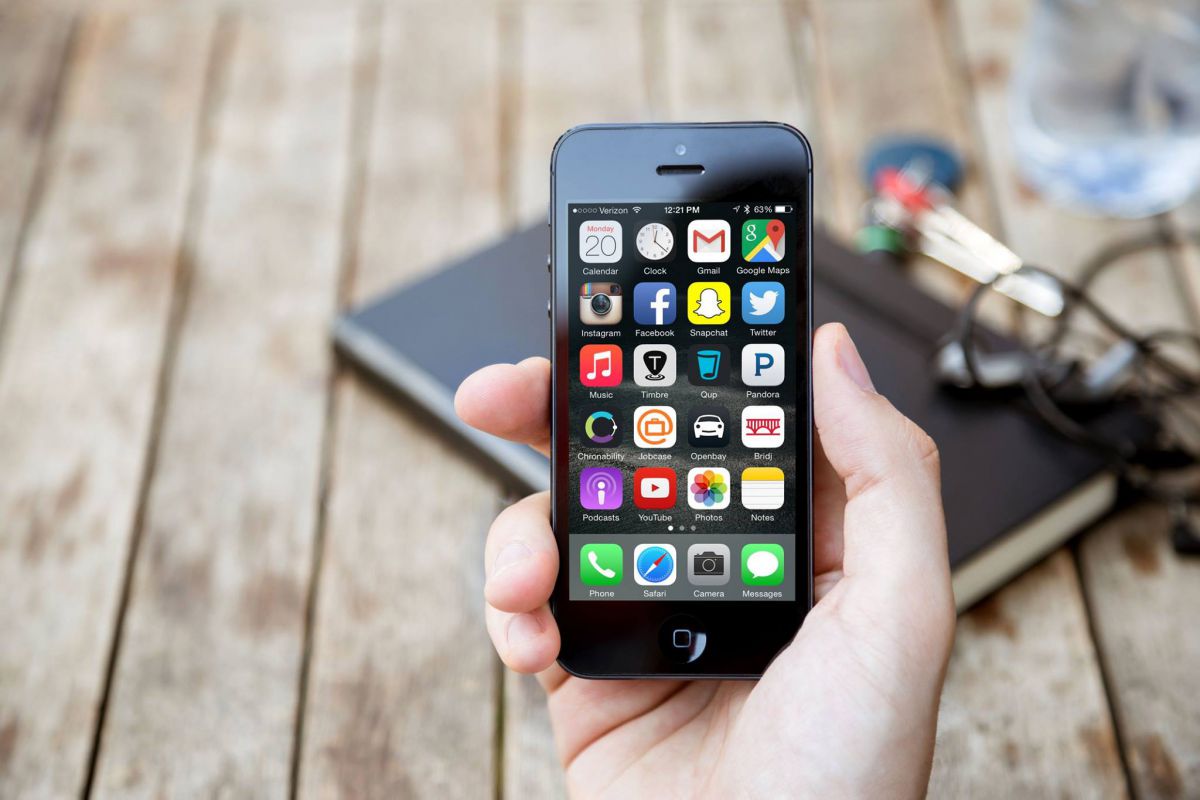 Intrepid Labs
Intrepid was created to help startups grow, offering open workspaces and private conference rooms to the Kendall Square tech community. A gorgeous deck lets members take their meetings outside, while Xbox (with tons of titles) can be used to unwind from a long morning of coding. Exclusive networking events also provide young entrepreneurs facetime with lawyers and VCs alike.
Price: workstation + team member — $550/month
Location: 222 3rd St. Suite 4000, Cambridge, MA 02142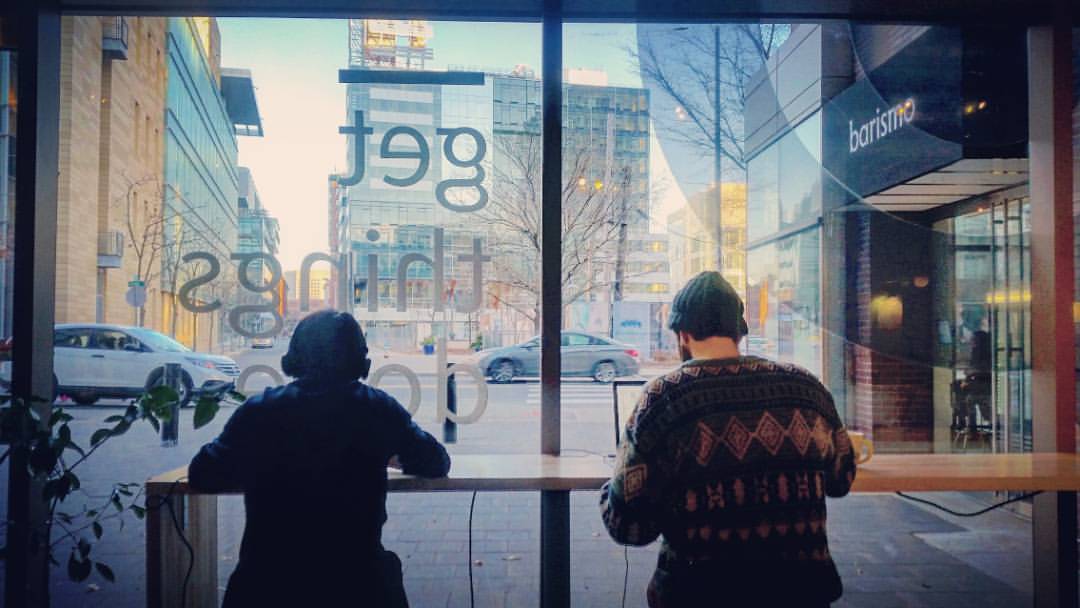 Cove
If you need a change of scenery, Cove provides a network of cozy shared workspaces that have the feel of a coffee shop, but the amenities of an office. From unlimited free coffee to perks at neighborhood establishments, Cove sets itself apart from other workspaces with its community focus; events like "wine and cheese night" and Summer Solstice parties are great chances to network.
Locations: Back Bay — 297 Newbury St., Boston, MA 02115; Kendall Square — 295 Third St. Cambridge, MA 02142
Price: membership — $125/month; nights & weekends — $69/month; premium — $169/month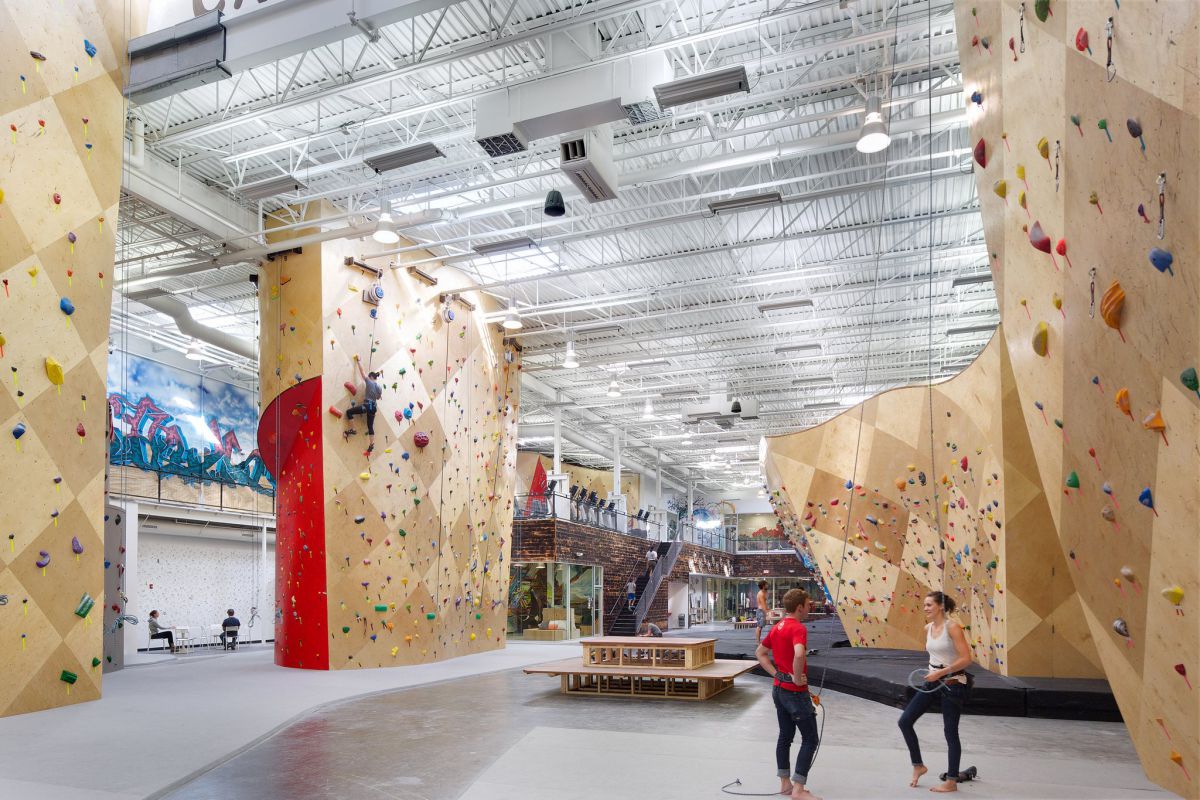 Brooklyn Boulders
Part-time fitness fanatic, full-time entrepreneur? Brooklyn Boulders might just be the perfect place for you to get some work done. The community space, which features 28,000 square feet of world-class climbing, also has a blossoming collaborative workspace with free wi-fi that's been drawing athletic techies to Somerville since BKB first opened its doors. Fun events held there include TEDxSomerville and epic Halloween parties.
Location: 12A Tyler St. Somerville, MA 02143
Price: membership — one-time initiation fee of $100 + $135/month; annual — $1485/year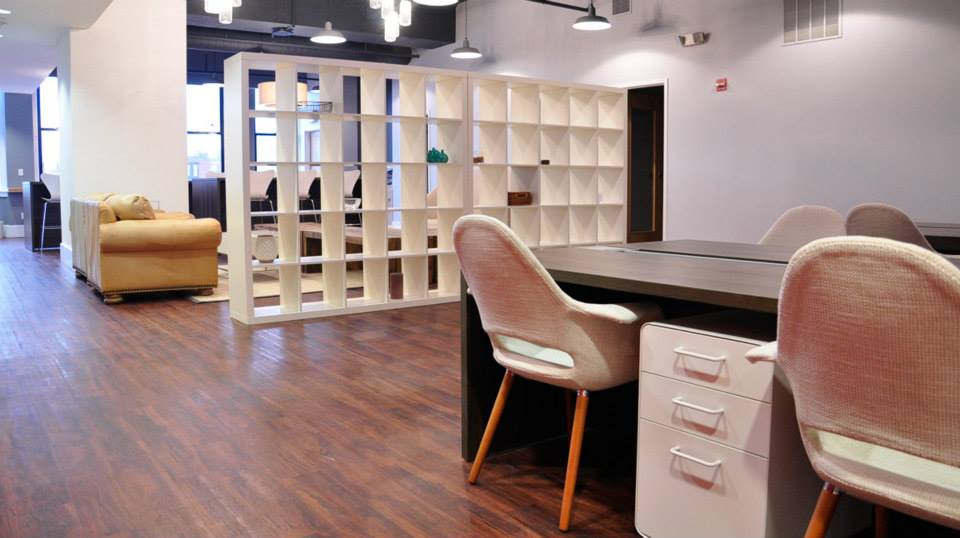 Idea Space
Located in downtown Boston, Idea Space is a trendy shared coworking space that features dedicated desks, private offices, meeting rooms, and events. Need a corner office to head your growing startup? Idea Space has private rooms available for rent with sweeping views of the Back Bay. Members also get discounts on dry-cleaning, local restaurants, health club memberships, and even health insurance.
Location: 867 Boylston St., 5th Floor, Boston, MA 02116
Price: occasional — $100/month; part-time — $200/month; full-time — $350/month; dedicated desk — $500/month; private office — $1,000-3,300/month
Did we forget your favorite coworking space? Email us via [email protected]