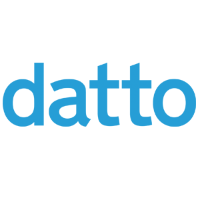 Senior Software Engineer - Scalable System Designer
Datto protects business data and provides secure connectivity for tens of thousands of the world's fastest growing companies. Datto's Total Data Protection solutions deliver uninterrupted access to business data on site, in transit and in the cloud. Thousands of IT service providers globally rely on Datto's combination of pioneering technology and dedicated services to ensure businesses are always on, no matter what. Datto is headquartered in Norwalk, Connecticut and has offices in Rochester, Boston, Portland, Toronto, London, Singapore and Sydney. Learn more at www.datto.com. 
Primary Responsibilities:
Lead and mentor a talented team of developers to develop, design, and implement scalable and future-proof software solutions.

Design and implement a new product's distributed system backend.

Solve interesting and challenging problems from refactoring to design and testing.

Participate in a fast-paced agile software development lifecycle.
Desired Skills & Experience:
5 – 10 years of professional experience building distributed systems.

Strong working knowledge of a high-level programming language (e.g. Java, Ruby, Python, etc.).

Strong computer science fundamentals: data structures and algorithms.

Experience with SQL and NoSQL databases; including ACID and CAP

Excellent communication skills.

Must enjoy learning and be self-motivated with the ability to switch contexts as the needs of the business evolve.

Experience with Git, unit testing, and code coverage tools.
Preferred Skills:
Experience with API development; RESTful and RPC.

B.S. in Computer Science or related field.
Here at Datto our people are our greatest asset, which is why we offer a comprehensive and unique benefits package. Above and beyond the typical medical, dental and vision, we also offer a generous 401k plan with a significant employer match, unlimited paid time off, educational reimbursement, fitness reimbursement, and travel subsidies for commuters. We have a patent rewards program and various other fun perks and fringe benefits, including free lunch every Friday in all of our offices globally.
Read Full Job Description