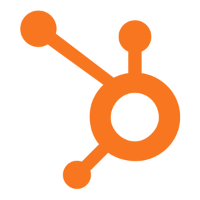 Senior Software Engineer, Sales Infrastructure
HubSpot Sales is a collection of products that helps sales reps have personalized, streamlined interactions with prospects while saving them time. Sales reps spend a ton of time in their email, so HubSpot Sales connects to reps' inboxes so we can know when emails have replies and sync email content to HubSpot CRM. It's simple in concept, but tricky in practice, especially as we have hundreds of thousands of people using these apps.
The Sales Infrastructure team is responsible for building shared tooling and infrastructure for sales apps like Sequences, Meetings, and Email Tracking. That functionality hinges on fast email inbox syncing with a variety of services, real-time push notification delivery, and a bunch of streaming data processing behind the scenes to make everything work. We're looking for a talented software engineer to help us speed up the pipeline, integrate with more services, and build in intelligent features to surface more content relevant to our users.
What we're looking for:
Pragmatic decision making and problem solving -- there are a lot of angles to this problem and a lot of ways to attack them.

Someone who can make complicated technical decisions and analyze tradeoffs with empathy for the customers who will be using it

Experience with machine learning is a plus, but not required. We're not sure if ML is the right fit for this, but definitely want to consider it.
If that sounds like you, get in touch! We'd love to talk to you more about the challenges we're facing and how you could help.
On the HubSpot product team, apps are owned and developed by small, autonomous, cross-functional teams. You and your team set the goals, set the timelines, build the software, go to user tests, and carry the pager.
About HubSpot
HubSpot is on a mission to help businesses grow globally. Thousands of customers worldwide use HubSpot inbound marketing and sales software to transform the way they attract, engage, and delight customers. Through its unique approach to company culture, HubSpot has also redefined how people work and live. Our commitment to autonomy, flexibility, and transparency prompted the creation of our Culture Code, which has gone viral, amassing more than 2M views. Ensuring that our customers and employees are continually growing and learning has helped make HubSpot a Best Place to Work in the eyes of Glassdoor, Fortune, Entrepreneur, Inc. The Boston Globe, and the Boston Business Journal. Founded in Cambridge, MA in 2006, HubSpot has offices in Portsmouth, NH; Dublin, Ireland; Sydney, Australia; Singapore; Tokyo, Japan; and Berlin, Germany.
Read Full Job Description