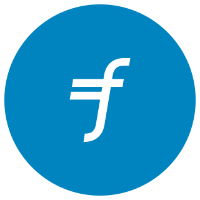 Senior Product Manager
We, at Flywire, are seeking a Senior Product Manager to drive impact in our rapidly growing business by identifying and solving problems that provide value to our customers.
Product Managers at Flywire like to win. You'll be part of a team who is focused on identifying what a winning product looks like and how it will succeed in market. In order to accomplish this, you will take on the role as leader of your product. What does this look like? You must be…
an excellent communicator - at the heart of every great product manager is the ability to communicate your vision effectively

a strategic thinker who is focused on execution - a great strategy only achieves results through diligent execution

collaborative in your approach to leading initiatives - teamwork is the key to success here at Flywire, and to be successful, you'll need to be able to work across teams throughout the globe

obsessed with solving customer problems - discover them and solve them to drive value back to the customer

an entrepreneurial leader who understands that constant iteration is the only way to build and deliver great products - you must be able to create a vision that rallies the team to join you on your journey
Key responsibilities:
Create and own the vision and roadmap for your product

Be the expert on customer problems that need to be solved

Deliver value through a winning product
Our ideal candidate has:
5+ years in a Product, Marketing or Design role

Track record of influencing without authority

Ability/desire to ask the right questions and engage deeply with customers

Experience writing succinct, contextual user-stories

Clear focus and understanding of core KPIs
Who we are:
A disruptive force in the world of global payments, Flywire was founded in Boston on the single, novel idea that making tuition payments can be easy, convenient, and transparent for international students. We've come a long way—from opening offices in Sydney, Singapore, Tokyo, Shanghai , London, Manchester and Valencia, to moving into the world of international business and healthcare payments—and we're looking for the right people to help us continue moving forward.
We're proud of our accomplishments, but also feel our company's culture speaks volumes about us. At Flywire, we are a passionate, enthusiastic group that believes in no-limit collaboration. We refuse to be constrained by big-company inhibitors, such as title, seniority, or departmental function, instead choosing to maintain a "roll-up your sleeves" and "get it done" attitude. Oriented toward constructive debates rooted in respect, we remain focused on teaming up with our colleagues from around the world to serve our global clients and consumers.
Flywire is an equal opportunity employer.
Read Full Job Description