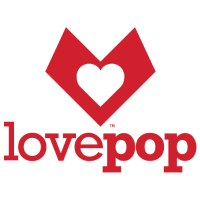 Retail Talent & Development Manager - Boston
Lovepop is looking to change how people think of giving. Through intricately designed pop up cards and frictionless buying experiences, our goal is to encourage all of us to acknowledge and surprise important people in our lives in a meaningful way more often.
We are looking for an amazing self-starter to join our Retail team and help share the Lovepop brand with the folks in the Boston area. The person we're looking for will oversee all training and continuous coaching for the local brand ambassadors, and build a high performing retail team in their market. This person will be best friends with the Retail Operations Manager, Market Launcher, and will report to the Head of Retail.
Key duties of this position will include but are not limited to:
Maintaining the hiring pipeline: post jobs in places where high performing candidates will be, interview, and hire strong performers.
Transitioning employees through the hiring pipeline into full staff integration through initial brand introduction and sales training.
Working side-by-side and out-of-field with brand ambassador team to ensure that floor team is hitting peak performance numbers.
Working with the Retail Operations Manager to ensure that there is a thriving local culture where Brand Ambassadors know that they are a critical part of the Lovepop mission.
Planning and execute community building events for brand ambassador team, working within parameters set by Head of Retail.
You'll do great here if you:
Are a people person and derive happiness from helping others succeed.
Have the ability to lead a team confidently and inspire teammates.
Communicate professionally and can work through any issue with employees and a corporate team.
Have strong judgement skills and make wise decisions despite ambiguity.
Care about working for impact and prioritize tasks that have high value for Lovepop Retail.
This position is a combination of working in-office with the Lovepop corporate team and on the floor with our awesome retail staff. Our kiosk model isn't your traditional retail setting, and we're looking for folks with fire behind them to tackle this challenge and make magical things happen in our Boston market.
Read Full Job Description