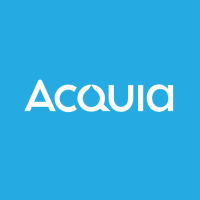 Product Manager, Acquia Connect
Job Title: ​Product Manager, Acquia Connect Department & Organization: ​Product Level: ​Professional Location:​ Boston, MA or Toronto, CAN
Acquia, is transforming the digital strategies of companies all over the world with our open cloud platform. We are passionate and relentlessly committed to helping our clients create digital experiences that are more relevant, personalized, and built for a fast-changing, always-connected, mobile-first world. Headquartered in the US, we have been named as one of North America's fastest growing software companies as reported by Deloitte and Inc. Magazine, and have been rated a leader by the analyst community and named one of the Best Places to Work by the Boston Business Journal. We are Acquia. We are building for the future of the web, and we want you to be a part of it.
Acquia is seeking a Product Manager with experience and passion for building partner marketplaces and ecosystems. You must have a proven track record of building and leading effective partnerships and world-class products through the entire lifecycle of incubation, development, and business growth. The ideal candidate is an articulate product visionary with business acumen and operational experience.
As a member of the product team, you will define and drive:
Product line strategy and communicate the vision to customers, and stakeholders to define and drive the overall product strategy
Develop the initial concept, business case, and roadmap for Acquia Connect - our partner marketplace
Create and manage near-to-mid term product roadmap, prioritization, tradeoffs and constraints and execute that plan with engineering
Work with rest of the Acquia product organization to unify the integration process across our product lines for third party integrators
Determine success criteria and certification requirements for our partner marketplace Work with Acquia partners, customers, and prospects to drive go to market strategy, packaging and pricing
Continue to measure, refine, and drive the ongoing evolution of our marketplace as an ecosystem that maximizes our value proposition for customers
Financial planning & analysis on activities such as investment cases, bookings targets, margin analysis, and monitoring the health of the product line
Collaborate closely with Product Marketing in all activities related to launch of new products and features
Assessing current and emerging technologies and market/industry trends in order to inform platform strategy
Must Haves:
Proven skills in stakeholder management and internal evangelism
Pro-active, independent thinker with high energy/positive attitude
Minimum 5 years Enterprise SaaS / Cloud based product management experience
Ability to create strong working relationships with engineering, marketing, sales and finance
Establish roadmap for Acquia products and APIs that are needed to drive the long-term viability of a partner marketplace
Strong ability to work well cross-functionally on a personal level with executives and individual team members
Proven ability to establish clear priorities and execute in a fast-paced environment
Experience with customer-related projects with an understanding of how customers think about software purchasing decisions and pricing
Acquia is an equal opportunity (EEO) employer. We hire without regard to age, color, disability, gender (including gender identity), marital status, national origin, race, religion, sex, sexual orientation, veteran status, or any other status protected by applicable law.
Read Full Job Description