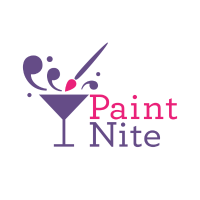 Private Events Specialist
Private Events Specialist
Paint Nite is growing at a seriously rapid pace! We need movers and shakers, and we are looking for genuinely enthusiastic, hard-working and fun people that want to join us in shaping a new industry that has no limits on what it can become!
We are seeking a Private & Corporate Event Specialist to coordinate and manage special event requests. If you are an all-star performer who is passionate about our brand, has a great positive attitude, and you are "Results Driven", we got the job for you!
You will:
 Coordinate the execution and management of small-scale (0-50 people) private events and fundraiser; including scheduling artists, paintings, and venue logistics in your designated region;

 Maintain internal CRM of current and future clients

 Deliver organized, structured, and persuasive communications using effective written and verbal communication

Inbound leads will be provided by your Senior Event Manager

Regularly reach out to potential new customers to continually build pipeline of new events

 Effectively engage existing clients to participate in subsequent events

Set up internal communications to ensure applicable Paint Nite staff are aware of new events

Work closely with Senior Event Manager in your region to ensure consistent private event quality across the Paint Nite brand

 Provide exceptional communication & develop relationships with licensees in territory

 Provide feedback on opportunities and areas for development

Assist with special projects and outbound sales initiatives as needed

Balance high volume with exceptional service – prioritizing effectively

Meet sales goals as assigned
Your skills, competencies and traits:
Must have a strong attention to detail

Prior event planning experience a plus

Solid verbal and written communication skills

Strong interpersonal skills

Well-organized, flexible, able to thrive in a fast paced environment, sometimes under pressure, while also remaining proactive, resourceful, and efficient

Working knowledge of Microsoft Word, Excel, Gmail, Google Calendars, and Google Drive

Previous Customer Relationship Management software experience a plus
Compensation:
 This position has a base salary, plus a commission
Physical Demands:
While performing the duties of this job, the employee is regularly required to sit for long periods of time (at least 40 hours); talk or hear; perform fine motor, hand and finger skills in the use of a keyboard, telephone, or writing. The employee is frequently required to stand; walk; and reach with arms and/or hands. Specific vision abilities include close vision, distance vision, depth perception and the ability to adjust focus. The employee will spend their time in an office environment with a quiet to moderate noise level. 
Who We Are
Paint Nite® is a new and rapidly expanding concept of blending two timeless pastimes, artistic painting and drinking cocktails as a way to draw patrons into local pubs on a slow night with a unique opportunity to socialize and be creative. The two-hour Paint Nite painting parties are held daily with 25 people in attendance who follow the step-by-step instructions of one master local artist from blank canvas to masterpiece.
We have created an open and highly collaborative work environment that fosters and encourages creativity at every level and facet of our business. We work at warp speed while also encouraging our employees to bring their entire self to work and we offer flex time when needed and unlimited PTO, and all we ask in return is that you are accountable to your individual deliverables, your colleagues and the overall success of Paint Nite!
Read Full Job Description