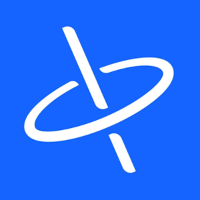 Part Time Travel Consultant
Are you the person that just loves when the Barista remembers your order and your name? Or the one who tells your friends to never go to a certain clothing store because the staff is more concerned with texting their friends than whether you can find your size? If you notice the best, and worst, service in your everyday life, this could be your dream job.
We are a travel company building the future of excellent customer service and we need the right people on our team to deliver on this promise. You'll be empowered to make decisions and use your experience interacting with our customers to create the best travel service ever.
The schedule will involve a mixture of working from home and working from our Boston office. You will work Mondays 3-11 from home, Fridays 12-6 from the office, and Saturdays 3-11 from home. You will also be required to attend our weekly department meeting on Wednesdays from 3-4. We are considering candidates who live in or near Massachusetts and can commute into Boston at this time.
Responsibilities will include but are not limited to:
Providing superior service to our customers

Handling travel interruptions and complex itinerary changes

Continual growth and education with regard to general travel and destinations

Proficient use of travel agent tools
Personal qualities that would make for a great candidate:
Ability to receive and process large amounts of information at once from different outlets

An understanding of customer service and what makes it great

Ability to work independently

Ability to thrives in an environment where feedback is paramount

Comfortable in environments where frequent change is the norm

Ability to problem solve quickly, creatively and in escalating situations

Team player

A passion for all things travel related
We are looking for people who are passionate about helping others, tenacious about solving problems, and expert multi-taskers. If this is you, and you are looking for an opportunity where you can make a difference every day, please apply!
Read Full Job Description