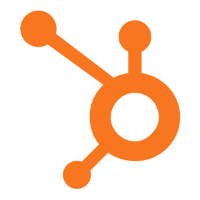 Paid Acquisition Marketing Manager
HubSpot is looking for a Marketing Manager to take over paid advertising efforts for our Brand & Buzz team. The right person should be a strong marketer who specializes in paid acquisition with experience working in AdWords/YouTube and social media platforms such as Facebook & Twitter Ads. This person should have strong analytical skills with a solid understanding of the marketing funnel, optimizing ad creative, and landing page testing.
We are looking for someone who has an innovative drive and is willing to throw away the norm to reinvent how we do things.
Responsibilities
Strategize and create hugely compelling content optimized for acquiring views, driving traffic, and ultimately building awareness for the HubSpot brand.

Amplify social videos through Facebook, YouTube, Twitter, and other paid acquisition channels.

Work cross-departmentally with design, copy, and technology to create all campaign assets such as ad creative and landing pages.

Run rigorous A/B and multivariate split tests with a focus on increasing awareness and engagement directly through paid ads, but also through organic traffic sources.

Manage day-to-day campaign optimizations at every stage in the funnel for each promotional effort.

Clearly define success metrics and build robust reporting processes to give key stakeholders visibility into campaign performance.

Systemize ad and landing page testing and processes to ensure a controlled environment for all experimentation.

Stay current on the latest in ad technology. Investigate and experiment with new marketing channels.
Required Qualifications
3-5 years experience in a marketing role with a focus on content creation and paid online advertising.

A proven track record in running online campaigns to maximize video views and engagement.

Strong background in using data to inform future decisions and segmentation choices.

Excitement about technology and new, innovative technology and apps.

Experience designing and creating compelling visual ads, videos, and landing pages.

Comfortable juggling multiple company-wide goals and working with multiple teams at once.

The ability to identify high-potential segments and tailor messaging to fit them.

Capable of identifying what's worked well in the past and iterating, but also comfortable ideating and implementing brand new ideas from scratch.

Advanced abilities in Excel. Vlookups, Sumif, and pivot tables all sound very familiar.
Bonus Qualifications
Experience developing attribution models for brand awareness campaigns.

Previous success with creating & promoting viral content.

Experience with marketing automation (HubSpot is a plus!).
HubSpot is the world's leading inbound marketing and sales platform. Over 30,000 customers in more than 90 countries use HubSpot's software, services, and support to transform the way they attract, engage, close, and delight customers.
A global company with offices in Cambridge, MA, Portsmouth, NH, Dublin, Ireland, Sydney, Australia, Singapore, Tokyo, and soon-to-be Berlin, HubSpot transforms how organizations market and sell. Through its unique approach to company culture, HubSpot has also redefined how people work and live. Our commitment to autonomy, flexibility, and transparency prompted the creation of our Culture Code, which has gone viral, amassing more than 3 million views. Ensuring that our customers and employees are continually growing and learning has helped make HubSpot a Best Place to Work in the eyes of Glassdoor, Fortune, Entrepreneur, Inc., The Boston Globe, and the Boston Business Journal.
If you are looking for a place where you'll tackle big problems alongside some of the most talented and dynamic people you've ever worked with, HubSpot might just be the place for you. Join us! #inboundjobs
Read Full Job Description