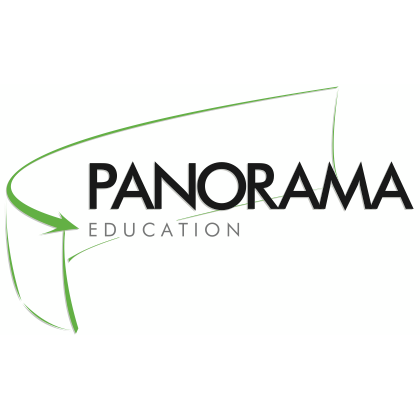 Outreach Director
Panorama is on a mission to radically improve student outcomes by helping educators act on data. We're working toward a world where every student has great teachers, great schools, and a great education. Thousands of schools use the Panorama platform as an important tool for improving education through data, from helping teachers enhance students' social-emotional learning skills, to engaging with families, to building school culture, and beyond. Panorama is rapidly growing: today, more than three million students receive a better education because of Panorama, and we hope to serve many millions more students in the coming years.
About the Role
Right now, over 6,500 schools across the country partner with Panorama.
If after reading that you were immediately calculating how many until we are working with every school in the country*, then we want you as our next Outreach Director!
At Panorama, you'll be on our Outreach (e.g., "sales and marketing") team as we explore uncharted territory and build relationships with schools and districts that we haven't met yet. This is a critical role at Panorama; one best fulfilled by an experienced educator who has lived and breathed the life of a teacher or administrator. You'll be connecting with superintendents and other district officials from around the country to learn about their most pressing priorities and strategic initiatives. You'll use every opportunity to to talk with them about insights from data, make our product come to life through a customized demo, and paint a picture of how Panorama can impact the quality of a classroom, school, and district.
This job is for you, if you are:
A former educator with a passion for improving education beyond the confines of the classroom

Knowledgeable about school systems and can empathize with their unique challenges

Tech savvy and excited about leveraging data and technology in the classroom

As warm and informative during cold calls and emails as you would be with a colleague

Comfortable with and excited about meeting new people, both on the phone and over email

Excellent at thinking on your feet, anticipating needs and overcoming objections

Relentlessly persistent in both your infectious enthusiasm and your follow up

A consistent and reliable professional in whatever you do

Someone competitive who loves the opportunity to get better every day
Even better if you have:
Experience working at the district or school level with an understanding of challenges faced by the classroom teacher, principal, and district administrator
Experience working in sales or marketing (but NOT a must have--we'll teach you!)

Experience with and affinity for creating new strategies, processes and structures (e.g., lesson plans or curriculums)
*125,683
Panorama Education is dedicated to building a diverse and inclusive company because we serve students, educators and families from tremendously diverse backgrounds and identities across the country; we've seen how our product and impact are strengthened the more we reflect that diversity. In addition, we have found (and we believe the research) that diverse teams are higher-performing, and we embrace the varied perspectives that our team members share with each other.
Read Full Job Description