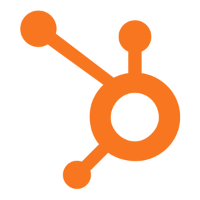 Mid-Market Account Executive
Hi. We're HubSpot.
HubSpot is the world's leading inbound marketing and sales platform. Over 19,000 customers in more than 90 countries use HubSpot's software, services, and support to transform the way they attract, engage, and delight customers.
A global company with offices in Cambridge, MA, Portsmouth, NH, Dublin, Ireland, Sydney, Australia, Singapore, and Tokyo, HubSpot transforms how organizations market and sell. Through its unique approach to company culture, HubSpot has also redefined how people work and live. Our commitment to autonomy, flexibility, and transparency prompted the creation of our Culture Code, which has gone viral, amassing more than 2M views. Ensuring that our customers and employees are continually growing and learning has helped make HubSpot a Best Place to Work in the eyes of Glassdoor, Fortune, Entrepreneur, Inc. The Boston Globe, and the Boston Business Journal. 
If you are looking for a place where you'll tackle big problems alongside some of the most talented and dynamic people you've ever worked with, HubSpot might just be the place for you. Join us! #inboundjobs
HubSpot is looking for a Mid-Market Account Executive to join our high performing sales team. As a Mid-Market Account Executive, you will be in a role where your sales process will align with the way people research and and make buying decisions TODAY. In this inside sales role, you will target companies across all industries with 26 to 200 employees.
Our new marketing, sales and CRM freemium product models provide you with warm leads (with some touchless selling) because prospects want to try things before they make an investment. You will cultivate a high volume of inbound leads generated from engagement efforts from HubSpot's marketing team and partner with internal Business Development Reps to research prospective customers, create outreach strategies, and identify additional opportunities.
In this role, you will find visibility, flexibility and world class coaching and training. This is an inside sales/territory based position working in our Cambridge HQs and requires ZERO travel!
We are looking for sales professionals with the following: 
Commitment To Win - Consistently achieve their personal and professional goals.

Intellectual Curiosity - A strong desire to learn and understand and ask thoughtful questions.

Critical thinking - The ability to find and synthesize information, apply logic to problems and quickly analyze information to provide a recommendation.

Coachability - You are humble, acknowledge strengths and weaknesses and take feedback well. Able to self diagnose and translate into an actionable solution.

Strong communicators and motivators
Mid-Market Account Executives at HubSpot:
Are passionate about transforming sales and marketing, and whose values align with the Hubspot culture. We are on a mission to help companies align their marketing and sales to match how people research and make buying decisions. We achieve our mission by being humble, effective, adaptable, remarkable and transparent.
Have excellent time management and organizational skills

Have a customer first mentality

Are excellent listeners and know how to ask effective follow-on questions

Understand how to tell compelling stories which offer valuable and unique perspectives

Lead our prospects through a challenger sales approach that delivers value through constructive tensions

Have a track record of being closers
Qualifications: 
3-10 years of quota carrying experience with a consistent track record of success

Experience leading a consultative sales process

Experience using CRM tools to manage and forecast sales opportunities

Strong analytical skills to identify trends and patterns
Required Education: 
B.A. or B.S. degree (An M.B.A. is a plus)

Sales training certification (is a plus)
Read Full Job Description