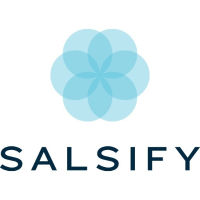 Manager, Customer Champion Team
The Champion Team Manager is responsible for driving the success of the Champion Team across Salsify onboarding and ongoing implementations. The Team Manager is responsible for enabling the team members to achieve individual, team, and company goals, including:
·
Promoting and delivering expected and new business value
·
Creating evangelists & rabid evangelists
·
Building enduring, trusted relationships
The Champion Team Manager oversees a team of Customer Champions and is responsible for enabling their individual success in delivering value to our customers. The Champion Team Manager works cross-functionally with peers in CS, Sales, Marketing, BD, and Product to ensure that these teams benefit from the Champion team's collective expertise and from access to our successful customers. The Champion Team Manager is also responsible for working with cross-functional peers to put in place processes that give our Customer Champions the support and information they need from these other teams.
Expectations & Responsibilities:
The Champion Team Manager role includes the following responsibilities:
o
Ensures champions have appropriate training and other resources to perform their jobs
o
Responsible for individual champion career development and 1-on-1's
o
Provides daily direction and communication to team so that customer implementations or projects are scoped and completed in a timely, efficient and knowledgeable manner
o
Conducts career growth conversations at regular intervals with team members
o
provides performance feedback on a regular basis to team management.
o
Responsible for onboarding new hires
Team Planning
o
Responsible for team processes and procedures. Provides continual evaluation of methods to improve operations, efficiency and service to both internal and external customers
o
Responsible for understanding and reporting on / providing visibility to all of the ongoing results of the team to CS & company leadership.
o
Establishes work procedures and processes that support the company and departmental standards, procedures and strategic directives.
o
Works with HR and Customer Success VP/Directors to staff and grow champion team
Customer/Company Projects
o
Manage team members' availability for, engagement in, and prioritization of cross-company strategic projects
o
Responsible for overseeing customer projects with complex use cases and/or complex org/relationships
Cross Functional Resource
o
Serve as the main point of contact for Customer Champions
o
Coordinate with support and with product on customer priority issues
o
Coordinate with CC, CSA, SPM, Solution Engineering team management to rollup project status, product issues, and team capacity
Read Full Job Description