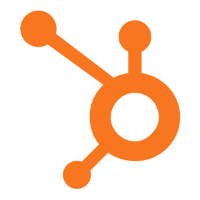 INBOUND Project Manager
INBOUND Project Manager
Does the idea of blowing people away by producing a truly remarkable experience in an event setting get you excited? If you're a strong communicator, planner, executor and collaborator who loves bringing new projects to fruition, on time, on budget, and with project management pizzazz, then we should talk.
This is your chance to oversee some of the key projects behind INBOUND, a major industry event produced by HubSpot.
About INBOUND
INBOUND is an event that celebrates the helpful, human side of business. This September, we will host thousands of marketing and sales professionals from almost every industry imaginable and from all corners of the globe at the Boston Convention & Exhibition Center. In 2016, we had 19,000+ attendees from all around the world and we're excited to be bigger than ever this year.
Description
The INBOUND Project Manager at HubSpot is responsible for coordinating core projects that make INBOUND truly a remarkable event. And to make that magic happen, we need someone who can take each project - large and small - and manage the process and people working on it, from start to finish. That's where you come in.
This role sits in the INBOUND Operations team and reports to the Senior Producer, working closely with the INBOUND team, INBOUND Director, VP of Brand & Buzz and teams across HubSpot. A member of the larger Brand & Buzz team within Marketing, this role requires a high level of organization, sociability, creativity, resourcefulness, and project management skills.
​Who are we looking for?​
A project manager to own key projects and logistics for INBOUND (specific projects and details may change over time).

Someone who can collaborate with a large number of stakeholders both internal (HubSpotters) and external (vendors) to surface the right ideas at the right time. They are experienced at gathering stakeholder requirements, sharing this with vendors and relevant teams, and setting and communicating realistic deadlines.

Someone who is capable of forward-thinking and multitasking to create a plan that, when executed, will hit goals that may be far away.

Someone who has project management experience and can execute projects from kickoff to completion, including coordination of resources, meetings, and feedback while diligently working to ensure all projects are on track, on time, and within budget. Use of a project management software is a plus (e.g. SmartSheet, Jira etc.)

Someone who gets excited by creating a remarkable, never been done/seen before experience.

Someone who is comfortable working with creative teams to harness the best designs and is comfortable not being the source of all of the creative ideas. In short, you'll be excited to bring other people's ideas to life.
What does it take?
Someone with ambition and drive who is motivated to hit and exceed goals.

Must be flexible (be able to flex his or her style) - for example, if we are off-target, if there are areas in need of improvement or if we change direction in line with the goals of the project, this person must be able and willing to adapt and correct course.

Must bring a sense of urgency with a cool head.

Able to build strong working relationships within the team, across the organization and juggle priorities where appropriate.
Your role in the lead up to and during INBOUND:
Production Workbook
Edit online Production Workbook and Run of Show (Main Stage and Master) and keep it up to date

Assist with transition of Main Stage Run of Show to Showflo one month out

Meet with key stakeholders and vendors on a regular basis to ensure consistency

Send out calendar invites for all rehearsals and events at INBOUND
Main Stage
Ensure layout of Main Stage and Green Rooms is approved and all accessories/furniture ordered and purchased

Work closely with CG creative to finalize Keynote/Spotlight differentiation, lighting decisions, transitions, cues, props and riders, playlists and speaker presentations

Develop robust plans for clear onsite decision-making, including calling doors, drape/seating changes, late talent arrivals

Participate in cue sheet calls and Main Stage calls with vendors weekly and take detailed notes

Help maintain accurate cue sheet and production checklist with CG Creative

Develop agenda for Pre-Viz and CEO rehearsals and ensure actions are implemented

Work with Nth Degree and INB team to develop training for ushers onsite

Work with INB team to develop emcee and VOG scripts and slides

Create Exec Schedules in coordination with INB team
Green Rooms
Complete design and layout of Green Rooms

Purchase accessories
Security
Review Security Run of Show with INB team, EMC3 and Security team and ensure consistency with Master Run of Show

Help Senior Producer develop and communicate key processes onsite - Meet and Greet, Lost and Found, Contingency plans
Talent
Work closely with INB team to ensure all operational requests are implemented - riders, book signings, book buys etc

Work collaboratively with Brand & Buzz team to ensure all speaker presentations and slides are developed on time
Transport
Check correct transport is ordered for all Talent and VIPs
Onsite
Make sure everything runs smoothly in Hall B from doors opening, rehearsals, drape changes, emcee, VOG announcements, talent transfers etc, staffing

Be POC for INBOUND team in Main Stage room

Know Run of Show off by heart

Set up Green Rooms
Requirements and relevant experience:
At least 2+ years of project management experience or similar

Excellent and effective communication skills

Ability to handle multiple priorities, projects, and people at once

Keen attention to detail and accuracy

Responsible and extremely resourceful in finding answers and solutions when information and data is not readily available

Ability to adapt quickly to changing priorities in a fast-paced environment

Must be organized, energetic, and extremely proactive.
At HubSpot, we look to create content that is truly remarkable and our events are no exception. Events are an in-person representation of our brand and​ our company. ​They are a meeting spot for the community of inbound marketers, inbound sales, and inbound services professionals we aim to inspire. Events are also another medium for content distribution and we REALLY care about producing remarkable, inspiring, and educational content.
HubSpot is the world's leading inbound marketing and sales platform. Over 19,000 customers in more than 90 countries use HubSpot's software, services, and support to transform the way they attract, engage, and delight customers.
A global company with offices in Cambridge, MA, Portsmouth, NH, Dublin, Sydney, Australia, Singapore, and Tokyo, HubSpot transforms how organizations market and sell. Through its unique approach to company culture, HubSpot has also redefined how people work and live. Our commitment to autonomy, flexibility, and transparency prompted the creation of our , which has gone viral, amassing more than 2M views. Ensuring that our customers and employees are continually growing and learning has helped make HubSpot a Best Place to Work in the eyes of Glassdoor, Fortune, Entrepreneur, Inc. The Boston Globe, and the Boston Business Journal.

If you are looking for a place where you'll tackle big problems alongside some of the most talented and dynamic people you've ever worked with, HubSpot might just be the place for you. Join us! #inboundjobs
Read Full Job Description