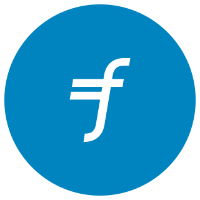 FX Pricing Manager
Managing costs with global partners and prices across countries, currencies, and payment methods is a complex process; we at Flywire are looking for a motivated and detail oriented individual to help with management of both partner costs and customer prices. As part of the Payments team, you will serve in an FX Pricing Manager capacity, become an expert in international payment processing, own and manage internal Flywire tools for pricing configurations, and be the point person for all cost and pricing related matters.
Key responsibilities:
Execute pricing strategies to increase customer usage and revenue

Become an expert and lead point of contact for Product/Payments, Sales, Relationship Management, Finance, Operations, and Analytics teams for pricing and cost related matters

Own, manage, and improve Flywire's internal tool for pricing configuration

Optimize pricing using competitor data, customer feedback, and running tests

Audit costs associated with global banking, card processing, and other partners
Our ideal candidate has:
Degree in Finance, Engineering, or Business with an analytical focus

3-6 years experience in banking, payments, or foreign exchange industry

Extreme comfort in working with data and numbers

Strong problem-solving skills with a demonstrated ability/desire to identify and solve issues individually and in collaboration with a team

Excellent data analytical skills in SQL, Excel, or similar tools to make data driven decisions

Superb communication skills to break down complex ideas and convey them succinctly

International experience as a student and/or professional (preferred)
Who we are:
As a disruptive force in the world of global payments, we were founded in Boston on the single, novel idea that making tuition payments can be easy, convenient, and transparent for international students. We've come a long way—from opening offices in Sydney, Singapore, Tokyo, Shanghai, London, Manchester and Valencia, to moving into the world of international business and healthcare payments—and we're looking for the right people to help us continue moving forward.
We're proud of our accomplishments, but also feel our company's culture speaks volumes about us. At Flywire, we are a passionate, enthusiastic group that believes in no-limit collaboration. We refuse to be constrained by big-company inhibitors, such as title, seniority, or departmental function, instead choosing to maintain a "roll-up your sleeves" and "get it done" attitude. Oriented toward constructive debates rooted in respect, we remain focused on teaming up with our colleagues from around the world to serve our global clients and consumers.
Flywire is an equal opportunity employer.
Read Full Job Description