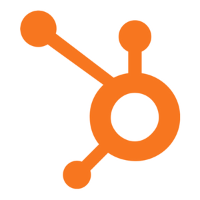 Data Project Manager
HubSpot's Business Intelligence team is chartered with making HubSpot smarter through enabling an ever-deeper understanding of its customers. We're not a centralized reporting team, we're a small team that empowers business and data analysts across the company to derive those insights. We're the authority on business data. We're tech and data geeks through and through. We tackle HubSpot's hardest data challenges in a highly dynamic environment. The BI program is almost three years old and this is a new role that will be critical to the team's success.
We're looking for a Data Project Manager to lead data projects by working closely with BI analysts, business analysts, and key organizational stakeholders. Here are the areas this role will be responsible for:
Effectively project manages data projects of varying degrees of complexity

Partners with internal stakeholders to understand their business and how it relates to data and reporting

Translates complex stakeholder asks into actionable reporting requirements for analysts

Understands the vision of where the team is going and makes sure their project fits in and builds toward the long term goal. Prioritizes and builds alignment on the order of operations and milestones.

Always pushes for operational and reporting simplicity, a major focus for HubSpot

Prioritizes many concurrent stakeholder requests across different work streams

Advises stakeholders on all things data: current state, possible future states, recommendations, etc.

Along with data analysts, builds scalable data solutions to be used and extended across the business
The scope of the role is broad, due in part to the different types of data we work with, and different scope of projects we're undertaking. Our data environment is comprised of customer in-product data, CRM, subscription, financial and billing, HR and recruiting, and many more. We work with terabytes of data regularly, with access to petabytes more. We want to derive the best insights from these datasets and execute these projects with mastery. Help us by leading the charge.
Ideal candidates would have experience in:
On-the-job experience with data modeling and exploration tools such as Looker, Tableau. We use Looker at HubSpot.

Stakeholder management at all levels; a track record of establishing trusted advisor relationships.

Translating sometimes vague requirements into an intelligible project plan.

Communicating clear project plans and status with appropriate stakeholders; can seamlessly tailor the messaging depending on the audience.

Concurrently running different streams of work at varying degrees of completeness; maintaining buy-in at all stages.

A working knowledge of the SaaS business model and the key business levers that drive success.

Envisioning reporting solutions for yet-to-be created systems. Partnering with source system developers to understand and influence capabilities.

Working comfortably in an environment of ever changing systems to support organizational growth.

Collaborating with technical analysts to together deliver on commitments.

Setting firm expectations on stakeholder asks that don't align with core team philosophies and goals.

Working with a variety of data stores and data technologies (MySQL, Redshift, S3, Snowflake, HBase, Kafka, Spark) as a user and/or operationally. SQL experience a must.
We could see interesting candidates come from a variety of backgrounds, such as:
Data analysts or data scientists that want to take on more responsibility for driving project/program results

Technical project managers that can't keep their hands off of data

Business analysts that want to transition into a data-focused role

Data architects that have enriched their core skills with superb business acumen
HubSpot is the world's leading inbound marketing and sales platform. Over 19,000 customers in more than 90 countries use HubSpot's software, services, and support to transform the way they attract, engage, and delight customers.
A global company with offices in Cambridge, MA, Portsmouth, NH, Dublin, Ireland, Sydney, Australia, Singapore, Tokyo and soon to be Berlin. HubSpot transforms how organizations market and sell. Through its unique approach to company culture, HubSpot has also redefined how people work and live. Our commitment to autonomy, flexibility, and transparency prompted the creation of our Culture Code, which has gone viral, amassing more than 2M views. Ensuring that our customers and employees are continually growing and learning has helped make HubSpot a Best Place to Work in the eyes of Glassdoor, Fortune, Entrepreneur, Inc. The Boston Globe, and the Boston Business Journal.

If you are looking for a place where you'll tackle big problems alongside some of the most talented and dynamic people you've ever worked with, HubSpot might just be the place for you. Join us! #inboundjobs
Read Full Job Description