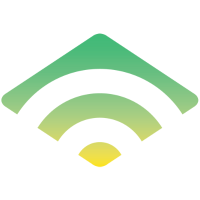 Business Development Representative
About Klaviyo
Klaviyo is using technology to reinvent email marketing from the ground up. For too long marketing has been pretty selfish. Companies blast everyone with the same email, not because they think that's what customers want, but because they don't have a choice.
Klaviyo fundamentally changes the game. Our software ties together everything companies know about their customers, processes massive quantities of data in real-time, and uses it drive a platform that's part CRM, part analytics engine, and 100% an email platform that gets results.
Technology has come a long way in the last 15 years, but email hasn't really changed. We're here to fix that.
Business Development at Klaviyo
We are a crucial first step in the sales cycle and are tenacious in the pursuit of new opportunity. We 
posses
 a deep understanding of the value Klaviyo can potentially bring to customers and the audience that will benefit the most from Klaviyo's platform. We pride ourselves on accountability, effort, and our ability to help build and improve the sales machine. We understand these values are essential to succeeding in the role and exceeding expectations.
You Will
Generate meetings for the sales team through the response to and qualification of inbound inquiries
Improve the effectiveness of Klaviyo's inbound qualification efforts
Support the success of your peers
Reflect Klaviyo's values of accountability and effort
Provide guidance and support to new BDRs
Expand your skill set by participating in adjacent tasks over time
You
Are excited, motivated, and inspired by exceeding goals
Are looking to expand and build upon your current sales skills
Continually seek improvement and are rigorous in your pursuit of it
Are encouraging of your team
Are thoughtful, engaging, and energetic
Are adept at influencing and relationship building
Klaviyo is a team of people who are crazy motivated by growth.
It's what we help our customers do: grow their businesses by making it possible and easy for them to use their data to power better marketing.
It's how we behave as individuals: we're all deeply passionate about learning.
It's how we manage our business: we have thousands of paying customers, we're profitable, and we're growing insanely fast.
And it's what our culture is all about. Working at Klaviyo means you'll work on things you never imagined you would; you'll grow in ways you didn't consider possible; and you'll do the best work of your career with people who are just as motivated and talented as you are. Your curiosity has led you this far, so if this sounds like your ideal place to work, apply now!
No phone calls or agency submissions, please.
Read Full Job Description