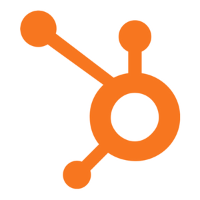 Agency Partner Trainer (Inbound Professor)
About the HubSpot Academy Professor Group:
The professor group is responsible for creating educational content to help marketing, sales and services professionals around the globe achieve their career goals and grow their businesses. This educational content produced by the professors falls into three main categories:
Free educational content for the global marketing and sales community. This education has

helped trained and certify 46,390 professionals so far in 2017.

Software-specific education for HubSpot users and our 30k plus customers in 90 countries.

Agency partner specific education to assist our 3,400 partners in growing their agencies and delighting their clients.
About the Agency Partner Professor Role:
The educational content the Partner Professor will produce focuses primarily on agency-partner specific education but requires a strong existing and on-going understanding of categories one and two, mentioned above. You'll be teaching the theory and practice of marketing, selling, and growing an inbound agency. A key part of being successful in this role will hinge on the ability to nurture strong relationships with partners and empower them to teach other partners how to successfully grow their agencies.
HubSpot Academy has built a strong support structure to help professors execute their responsibilities and the content they own with excellence. You'll be working alongside the current partner professor and supported by the team's content manager, content editor, L&D specialist, web designer, video producer, and video editor.
This position is based in Cambridge, Massachusetts and requires some travel.
Job Functions:
The Partner Professor will have ownership of and be responsible for the continuous creation, innovation, and improvement of the following long-form and short-form content:
Maintain and develop content for the HubSpot Agency Partner Certification.

Work with top agencies to develop training courses specific to agency job roles (sales, account management, customer success, etc.)

Collaborate with internal teams to align training and guide product development.

Interface with the internal partner services team to develop training to help our partners grow their agency.

Develop relationships with HubSpot agency partners, industry experts, and master practitioners.

Teach and coach other team members how to use Academy to drive partner and client success.

Regularly publish blog posts and other short-form text/video content related to your topics of expertise.

Engage with the community, users, and partners via a multi-channel strategy.

Embrace the team purpose and embody the team principles.
Ideal Experience:
If you have any combination of experience from the list below, you may be a great fit for this position.
Experience executing the inbound methodology for your own business or on behalf of clients (being

Inbound certified

is required).

Experience using the HubSpot software (being

HubSpot Marketing or Sales software certified

is a plus).

Experience delivering client success at a digital marketing agency.

Presentation/public speaking experience.

Formal teaching experience, at any age level.

Experience creating content in multiple formats, including but not limited to blog posts, videos, and slide decks.
Ideal Skills:
The following skills must be mastered to allow for innovation and career growth in this role.
Learn and execute the HubSpot Academy team's systems.

Communication skills (oral, visual, and written).

Develop and improve existing learning assets (backwards plans, script writing, slidedeck building, test creation, and video recording).

Blog writing, creating Academy project templates, in-person and live public speaking, online training and workshops, software user guides, and new formats as the team continues to test and develop them.

Ability to execute in a fast-paced environment with constantly changing priorities.

Project management planning and execution.

A careful attention to detail.
Read Full Job Description