Key to Updating a Perks and Benefits Package? Listening and Flexibility.
Staying close to the market and employee voice — especially in times of change — is core for impactful refreshes, according to one CarGurus leader.
What draws individuals to an organization (and keeps them there) can change in concert with what's happening in the world around them — a reality thrown into overdrive as the pandemic spurred heightened focus on wellness, work-life boundaries and more. For organizations, treating key components like a perks and benefits package as a living document that responds to employee needs, as well as taps into new resources available to them, is a way to flex necessary adaptability in the moment.
"You need to consistently have conversations with your employees to understand where the impact is and where they're going to have the most value," Kate Eastman, senior director of total rewards and people operations at CarGurus, said.
Since joining the organization last summer, Eastman's logged plenty of those conversations as the Cambridge-based company undertook a refreshing of its perks and benefits package — partly as an update that an organization would normally do, but also partly due to the COVID-19 pandemic the residual impacts of remote work.
"In one respect, it was the typical refresh that we would do every year," Eastman said. "The other piece of it is, employees were used to collaborating and working together in the office. Even in a pre- or post-COVID-19 world, being really mindful of that and making sure that you're providing them with benefits and wellness tools that help support them through their life and through their day at work is really important to focus on."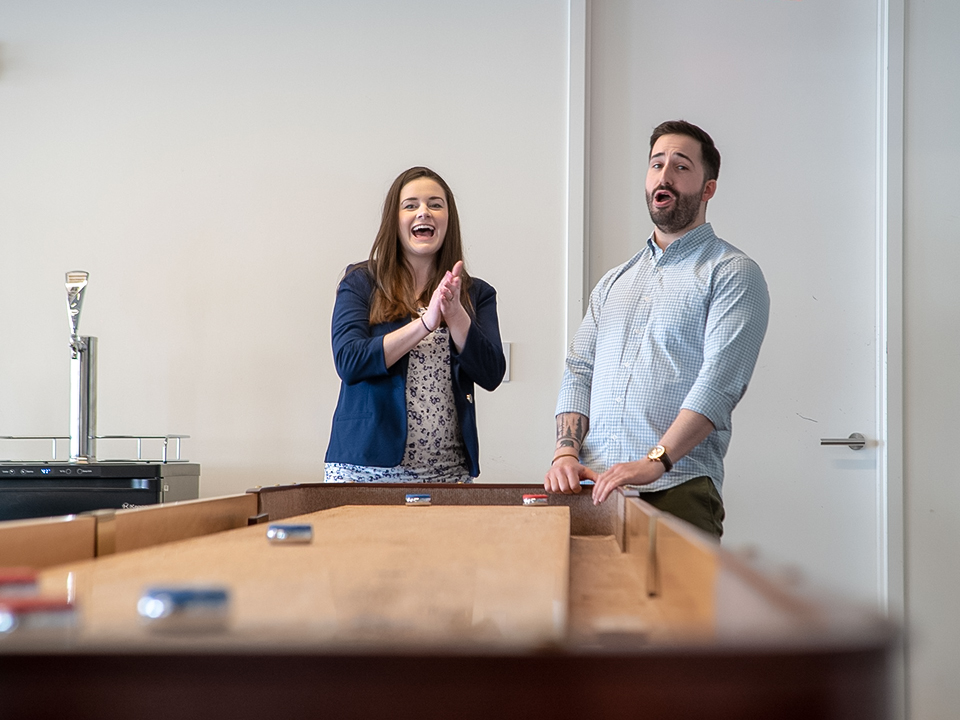 To inform their efforts, the team harnessed feedback from internal focus groups supplemented with employee surveys, outside research and information from industry panels. Updates entailed at-home perks whose contents change monthly (in February, for example, employees received a snack box from Black- and women-founded snack brands) and new health- and wellness-minded resources. Because the rethinking occurred under unconventional circumstances, it also included elements that might not traditionally align with typical notions of a perks and benefits package, such as new communication norms to encourage better work-life balance and combat Zoom fatigue (such as reserving parts of Wednesday mornings as no-meeting times). 
In deciding what to roll out, Eastman said a pair of core criteria informed their approach.
"One was how could we replicate the feel and the engagement that our employees experienced when they were in the office?" she said. "The second was, how can we support them in a work-from-home environment? We've made sure that we stayed very nimble so that, as additional feedback has come in or new issues have arisen for employees, we're able to address those as quickly as possible."
The takeaway after connecting with Eastman? Stay glued to employee voice and embracing flexibility to ensure that perks and benefits are relevant and help buttress day-to-day success.
In refreshing your perks and benefits, how much was driven by employee feedback, and how much was a result of COVID-19?
It was a mix. We gave employees an opportunity to share the difficulties that they were having while working from home so that we could identify ways to support them. There are also so many new opportunities that are on the market due to other companies pivoting to be relevant during COVID-19. A lot of it was discovered by our people and talent team through attending webinars and working with our networks to discover what had been successful. We did make some enhancements to our core benefit package that I think would have happened regardless of COVID-19.
It's important that we stay in touch with the market and what's available and make sure that we are putting things together that are suitable for employees."
In the course of garnering that feedback, what did you learn?
There really wasn't a one-size-fits-all perk program that we were going to be able to roll out and address all of our employees' concerns. We had some employees working in small apartments with roommates that made work difficult; others had their children at home with them. I think the feedback that I most frequently received anecdotally was that employees missed our culture and the fun things that we did in the office, which was really a place of collaboration and where our employees worked really well together in teams.
One of the things we heard is employees felt like they couldn't shut off while working from home. We implemented new company-wide communication norms to reduce the overall volume of communications, particularly emails and meetings for our employees, as a way to create more space for focused work and strategic thinking. We want to make sure that we're setting up healthy workplace boundaries and we don't send anything that's not urgent via Slack or email or sending meeting invites after hours. I think that's gone a long way for our employees to feel like they can disconnect and protect a little bit of their calendar.
 
What are some of the changes that you implemented into the perks and benefits package?
Understanding that our employees have a lot of needs, and there's not a one-size-fits-all package that would address those needs, we've rolled out quite a few new things under our benefits and wellness package.
For example, we've implemented work-from-home stipends to help offset certain expenses. We were looking for new ways to help employees better their physical and mental health, so we launched a new wellness program that had perks and resources designed to support and maintain a healthy lifestyle. That included wellness boxes, which were really well-received — employees got to pick the contents of their boxes, but it had equipment to help them work out. We launched a new at-home fitness offering to make up for the fact that our employees no longer had access to in-person gym facilities near the office. 
The program also has a wellness hub that included on-demand tools to address stress, isolation, anxiety and depression, as well as building resiliency to offer our employees tools to deal with some of the issues that were arising due to the pandemic.
When it comes to our perks and benefits packages,  we are constantly reviewing and considering other ways to help our employees. This includes inviting guest speakers to discuss mental health and the latest offerings to help parents navigate ways to keep their children engaged and entertained during the pandemic.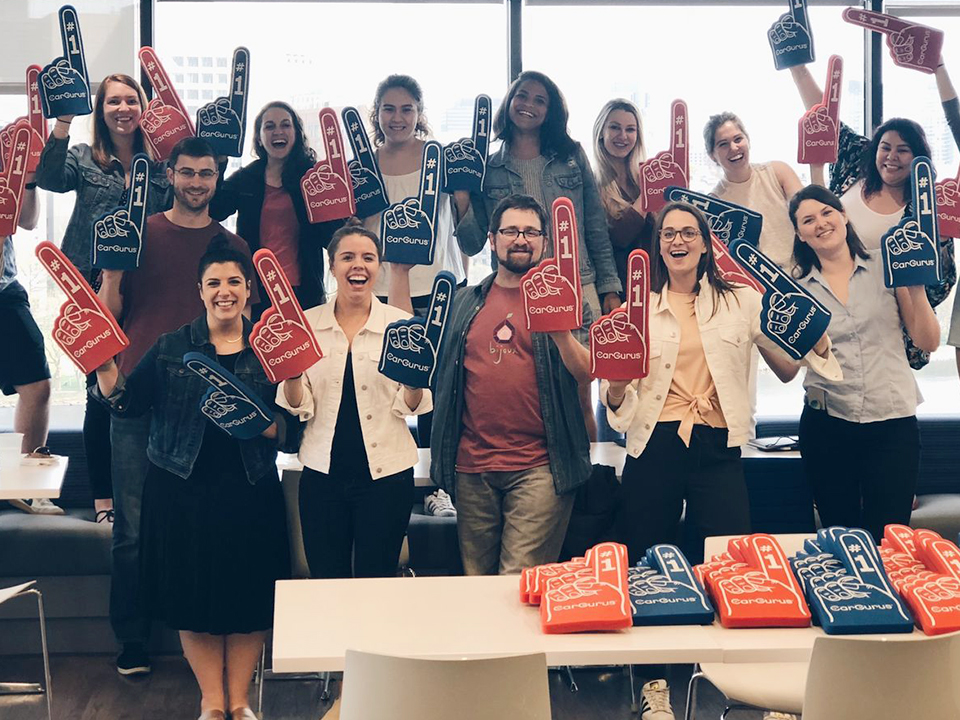 How do you think great benefits and perks allow employees to contribute more meaningfully in their work? 
Offerings that let employees feel supported take away some of the tedium in their day-to-day. For example, we made sure our PinnacleCare benefit was available to not just employees but all of their dependents. When you're working on an issue for your own health or a child or a spouse's health, it's a distraction. It's that support and making life easier for employees, but also giving them a really fun and enriching experience when they're at work.
What sort of feedback have you received since rolling out these changes?
Employees love that we switch things up monthly and don't know what's going to come next — rather than just putting a monthly stipend in place. I've also appreciated that our employees feel comfortable giving us constructive criticism or recommending ideas. Going forward in this remote world, that feedback is going to be paramount for us to know that we're hitting the mark and employees feel like they're supported.
It's about really listening to your employees and giving them a chance to voice what would be most important to them."

 
Lastly, what's the importance of refreshing a perks and benefits package?
Return on investment is a big piece of it. If we provide a perk that doesn't have good utilization or is not providing an impact for them, we're not spending money in the right area. There's not going to be a one-size-fits-all package for any of our employees. Understanding your demographic and pivoting your benefits to suit them is important. There are some core things like medical, dental and vision, but the landscape is changing and there's new benefits that are out there, too. It's important that we stay in touch with the market and what's available and make sure that we are putting things together that are suitable for employees.