3D printing has passed the emerging technology phase.
Last year, the estimated market value of 3D printing reached $11.6 billion, a new high since the technology's birth in 1984, according to a report by Grand View Research. With 3D printing, aerospace, medical, automotive and industrial goods industries have experienced faster production speeds, lower output costs and more customization in building prototypes. 
Yet many companies are reluctant to implement it. 
In a 2019 survey, manufacturing services company Jabil revealed that nearly one-third of manufacturing firms surveyed cited a lack of confidence in 3D printing's reliability. Seventy-one percent said it's due to a lack of knowledge on how to use 3D printers.
Formlabs, a Boston 3D printing company, recently designed two new printers, Fuse 1 and Form 3L, that aim to mitigate those concerns.
"We've built two printers that focus on ease of use," Rosa Ruiz, a Formlabs mechanical engineer, said. "Neither of the two requires a technician to operate, and neither sacrifice reliability or quality."
Following a product roadmap that Ruiz said was in the works prior to her joining three years ago, Ruiz and her colleagues Embedded Software Manager Rob Weiss and Supply Chain Lead Niki Entin relied on experiences from past printer builds, new testing protocols, and building prototypes for the new printers — from their own printers — to finalize development of Fuse 1 and Form 3L.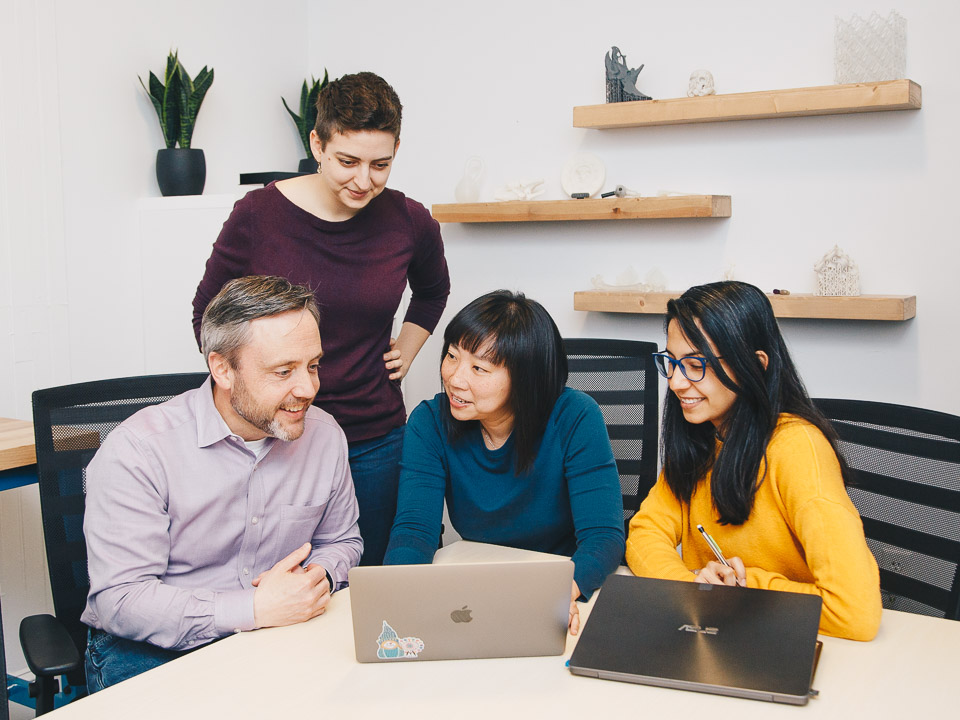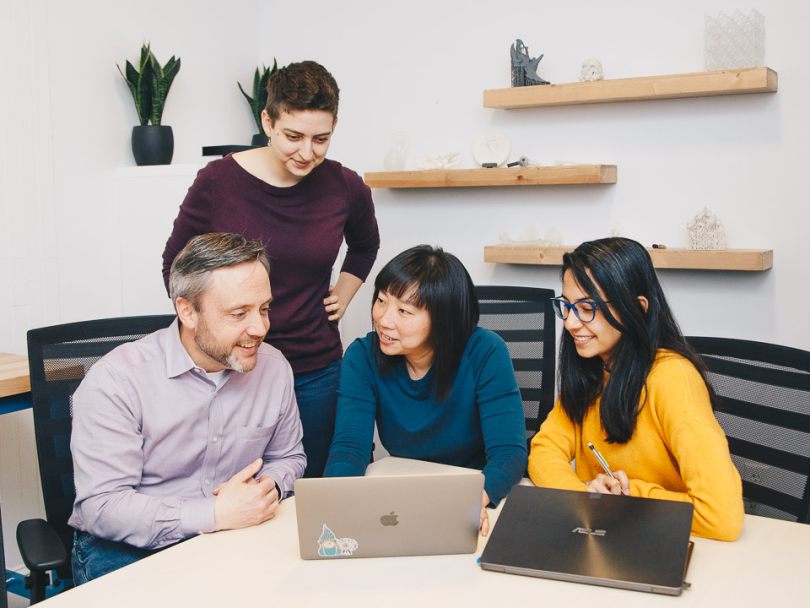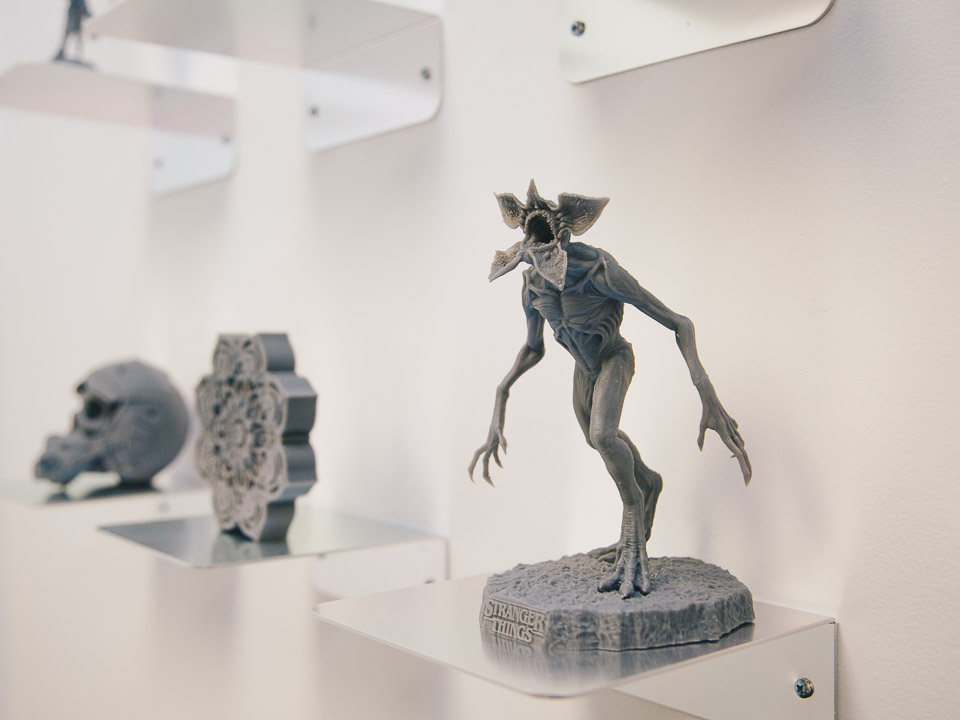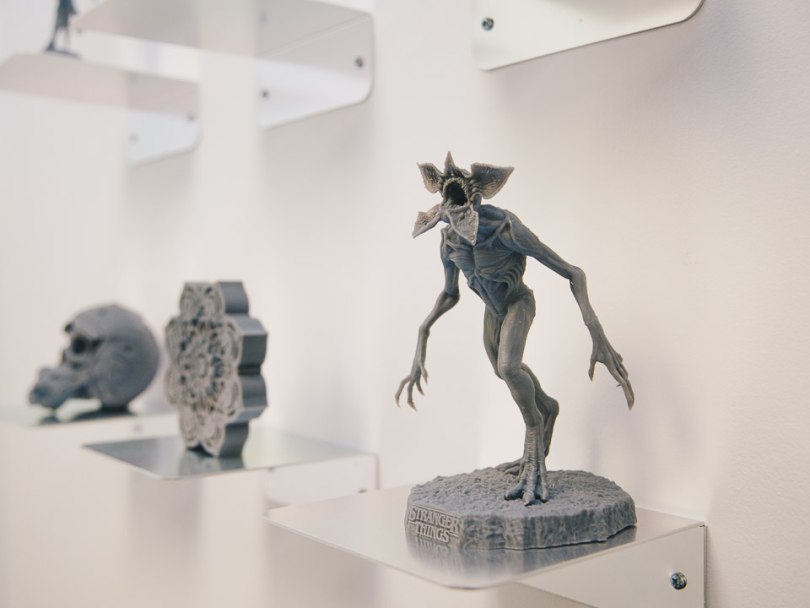 What challenges do the new printers solve for?
Weiss: Our original Form 3 model is our next-generation stereolithography (SLA) printer, which uses liquid resin to print the 3D parts. But it's restricted to a particular build volume, and some customers might want to print something that's a bit larger than that. With Form 3, if users wanted to print something larger, they could do so by breaking apart their prints into multiple parts and assembling them later on. With our new printer, the Form 3L, they can print the entire thing in one go. 
Ruiz: The big thing Fuse 1 is addressing is accessibility through price and ease of use. We're trying to make the same selective laser sintering (SLS) printers that other companies make and sell for $100,000 to $200,000. Our Fuse 1 printer costs a fraction of that, and we're aiming to offer a printer that people won't need to call a specialized technician to get it to print. It has a nice UI and is user-friendly compared to our competitors.
SPOT THE DIFFERENCE
Formlabs' Fuse 1 printer uses a different material from the 3L. While Fuse 1 uses nylon powder, the 3L uses liquid resin. Both serve different purposes. "The Fuse 1 printer is great for functional prototyping because the parts are a lot tougher and can withstand more wear and tear, while the 3L is better for detailed model-making," Ruiz said. 
What are some of the use cases for the Form 3L and Fuse 1?
Weiss: The Form 3L has been used to print one-to-one scale anatomical parts. Surgeons preparing for a complicated surgery can use the Form 3L to print out a replica of the patient's body part and simulate the surgical approach with the team before heading into the procedure.  
Entin: Use cases continue to change based on changing needs. In response to COVID-19, we realized we had a material that would be biocompatible with COVID-19 tests, so we started printing test swabs at a high volume. Another use case that arose from COVID-19 is touchless swipe systems for building security. We printed a touchless swipe fixture prototype using Fuse 1 for a team that oversees security for a large office building in New York City. 
Also, now that we can manage larger print volumes with Form 3L, we're seeing an entry into manufacturing. If a firm is prototyping something and wants to try out a few different variations, it can print all those variations in one print for quicker turnaround time for experimentation.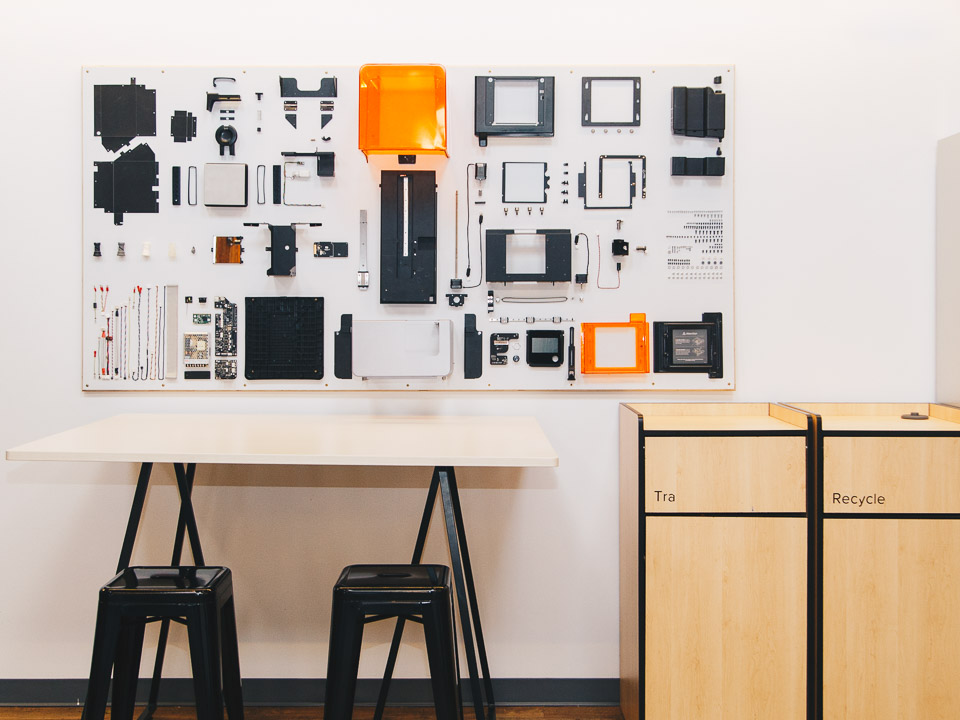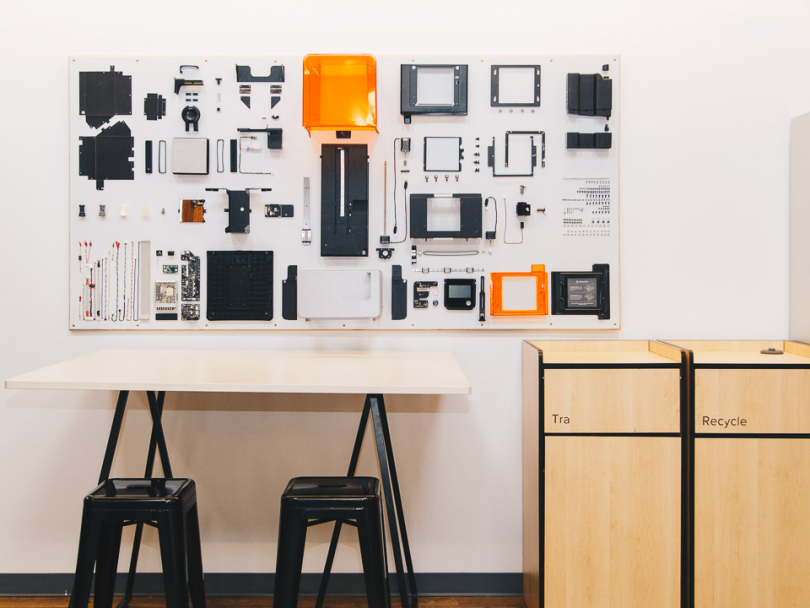 What role did your team play in bringing these printers to market?
Ruiz: Our mechanical engineering team designed the printer. We decided what all the parts were going to look like and what they were made out of. Then we did initial testing to make sure that our designs were going to work reliably before sending to our test engineering team for lifetime testing. We worked with the product team to decide what features the printer needed, and chose lifetime requirements for parts based on what kind of maintenance schedule would be reasonable. We also worked with the manufacturing team to ensure that our parts were made to spec, even at large quantities
Entin: Once the mechanical engineering team had the designs ready, we found the third-party manufacturers that physically made those parts at the volumes we needed them to. 
Weiss: The embedded software team was responsible for making the printer come to life. We were involved from the beginning of R&D through shipping it. For example, we powered the printer's motors from the very early stages so that we could start experimenting with ideas. Then, as the products began development, we started iterating through prototypes to identify where problems were.
We started asking ourselves questions like, "Should we be using this particular sensor? Do we need to add any new sensors?" There was also a lot of software tooling that went into analyzing data. We looked through historical data and identified trends to figure out what these products are fully capable of. 
TEAM PRACTICES
While Formlabs mechanical engineers rely heavily on Asana for burndown lists, prioritizing longer-term projects and assigning small CAD errors to teammates, the software engineers use Jira for tracking feature requests, GitHub for pull requests and code reviews, Jenkins for automated builds and Poky for custom Linux images. Both teams also run routine scrum meetings to track updates, as well as retrospectives to walk through past challenges. 
What challenges did you encounter while building the printers?
Weiss: Our most difficult challenge on the software side was identifying exactly what was wrong in our hardware during prototyping. We tried to solve this by having solid logging infrastructure through data tooling that can trace and detect when something gets lost between starting a print and an application executing it.
Ruiz: The two big things we focused on were print quality and reliability, and to address both we had to do a lot of troubleshooting. One example of print quality improvement work was the thermal simulations we conducted to predict the evenness of the print bed's temperature. We used this feedback to make more informed design decisions on the next prototype. To improve reliability, one of our approaches was to conduct small lifetime tests on individual components off-printer, which allowed us to see problems much faster.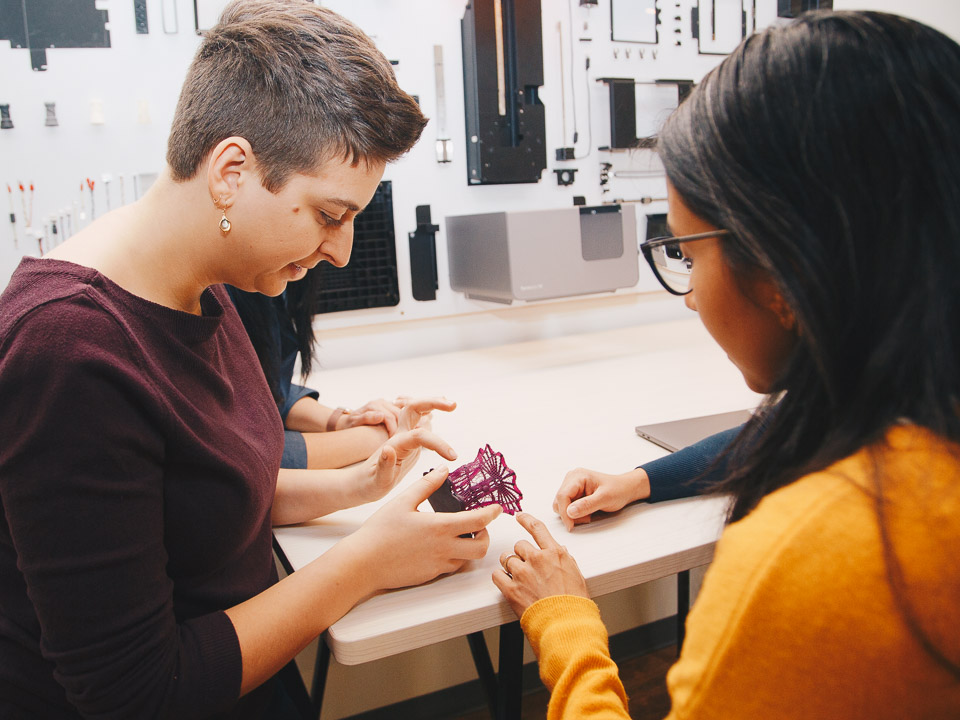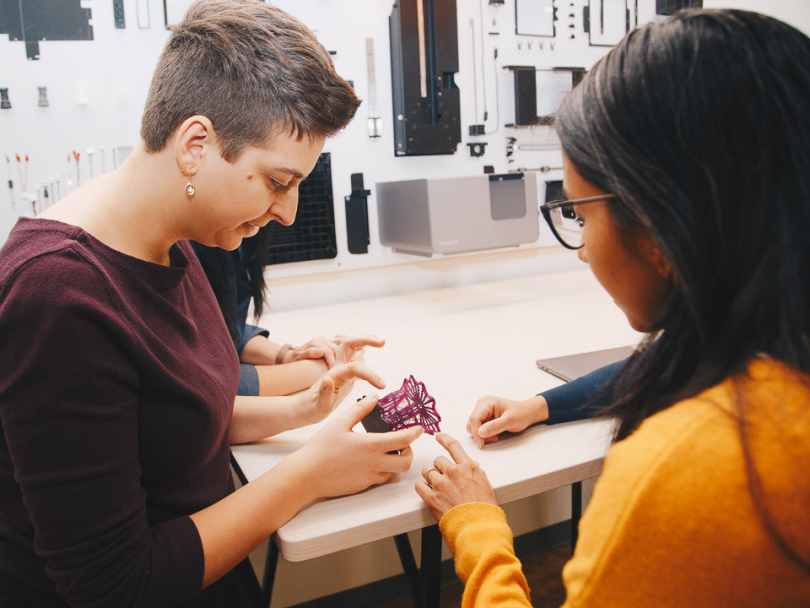 How did your team incorporate lessons from the previous printer builds into these projects? 
Weiss: The build for the Form 3L was based heavily on the Form 3 model. From creating the Form 3, we identified that we needed to focus on calibration tests much earlier in the process to make sure the assembled parts of the printer actually did what they're assigned to do. They can take a long time to figure out and can impact the actual design of the hardware, so we knew going into the 3L and the Fuse 1 builds to start this process much earlier. 
 
We have to be able to rely on our printers before our customers can." 
 
What's your key takeaway from building these products?
Weiss: It's pretty easy to make a printer that works some of the time, but we put a lot of effort into making a high-quality printer that costs less. That requires a lot of testing and a lot of  "dogfooding" by using our own printers to make prototypes for our new printers. We have to be able to rely on our printers before our customers can.