In less than 10 years, Carbon Black has rocketed from a small tech startup to a massive organization that helps businesses and individuals protect against cyberattacks. Though the swift growth spurt has been exciting and successful, its aftermath has required leaders to survey the company's current state and ensure the culture is still intact. 
We spoke with a few team members to learn more about Carbon Black's rapid growth, how the products and internal processes have changed, and how they've maintained a collaborative culture as they've scaled.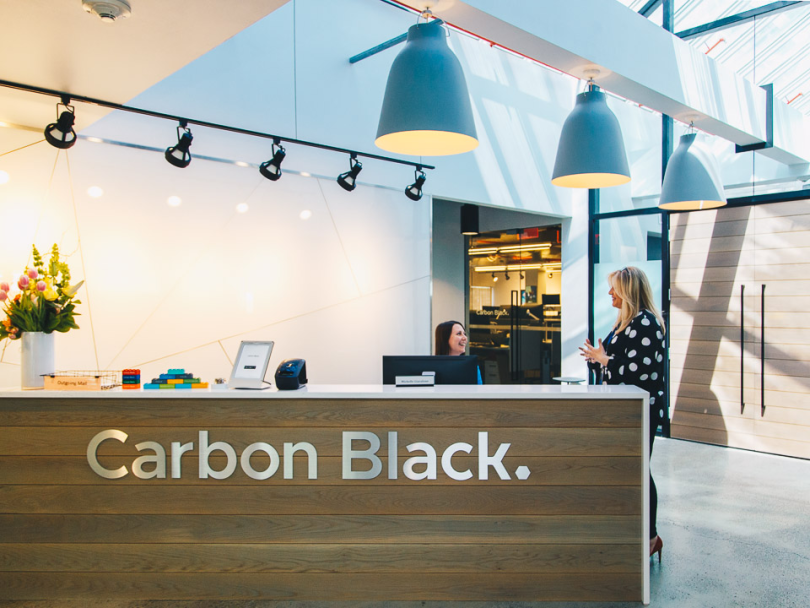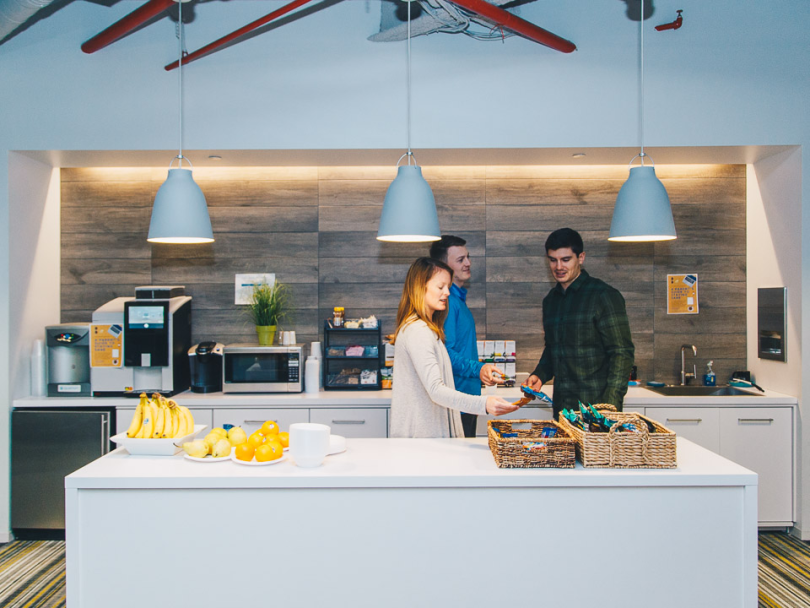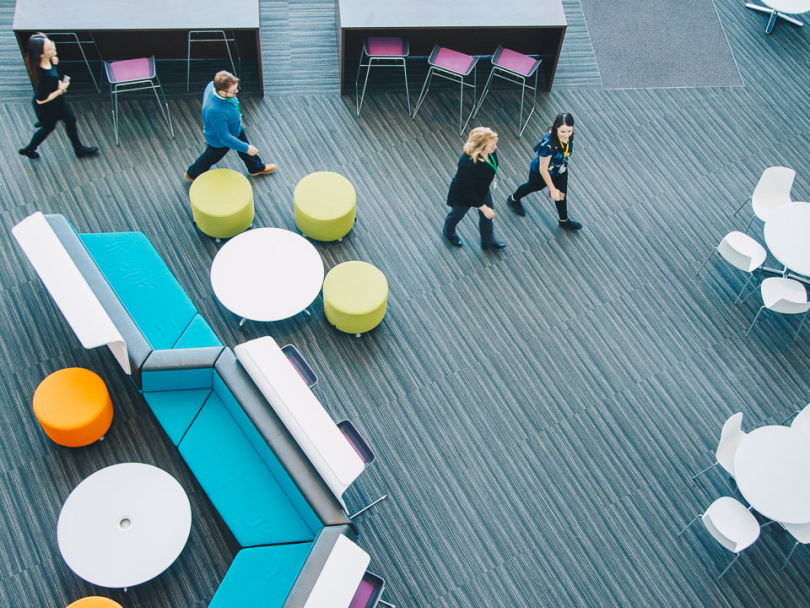 FOUNDED: 2002
EMPLOYEES: 1,250; 520 locally
WHAT THEY DO: Carbon Black creates next-generation endpoint security and prevention technology to instantly recognize and stop cyberattacks before they execute.
WHERE THEY DO IT: Boston and Waltham, with offices in San Antonio, Hillsboro, Oregon, Boulder, Colorado, the U.K., Japan, Singapore and Australia. 
NOTABLE PERKS: Perks include flexible PTO, an employee stock purchase plan, employee resource groups, and diversity and inclusion initiatives.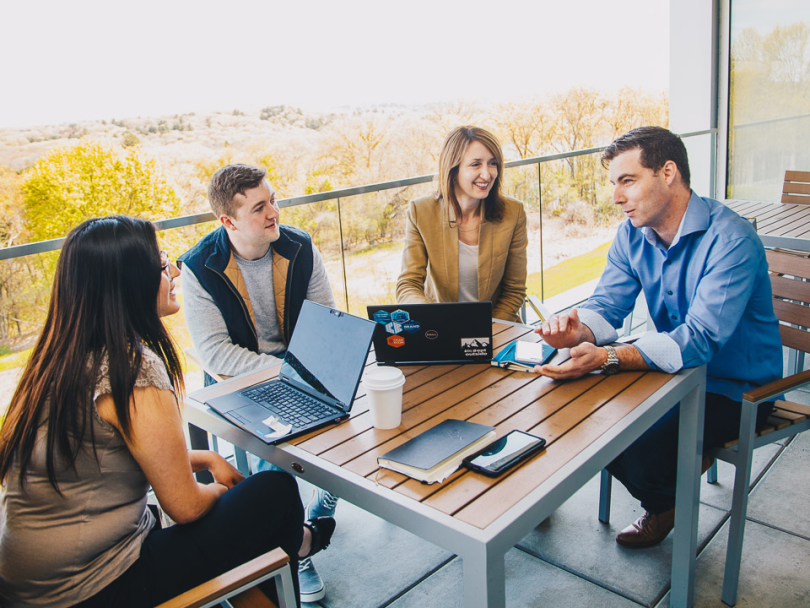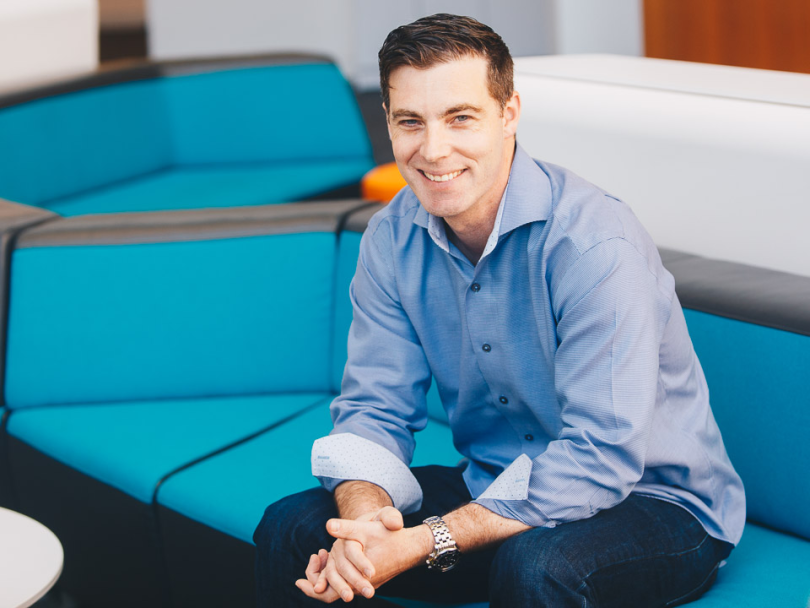 Allen Lieberman, VP Product Management
Allen runs the product management and product owner teams that are responsible for executing the strategy of delivering a unified endpoint security platform and leveraging big data and analytics in the cloud.
BEYOND WORK: Allen loves to golf and plays when time allows the father of two young children to get away. "Golf tests you in many ways since things don't always go your way, but you always have to do the right thing at the next opportunity. I find the same is true in the office," he says. 
How has Carbon Black changed since you started six years ago? What's one of the biggest challenges you face going forward?  
Six years ago, we were a single-product, on-premise company with less than 200 employees. Today, we've evolved the company to have a portfolio of products focused on the cloud and SaaS, and we have north of 1,000 employees executing our mission. The scope of the work and the cloud technology we leverage to help with our mission has dramatically changed over a short period of time, but the focus on customer challenges has remained constant. It's been amazing to see so many great people added to the company and, yet, stay true to our objectives. 
As we've scaled, the biggest issue is holding onto the best aspects of our culture while evolving rapidly as the company and the market have changed. We've had to learn and grow while holding onto some core beliefs about how to build a great, long-standing company and keep a positive, healthy internal culture.
How did your company's early experiences shape the product you offer today?
One of the things that has really shaped how we deliver cloud software today is the desire to iterate on customer feedback, both in terms of features and quality improvements. With our latest releases, we have moved to a full continuous integration and continuous delivery model. This shift has allowed us to respond to customer feedback in a way that was not previously possible. There have now been cases where customer feedback has come in and immediately the team can provide a fix or an update to a customer problem. This capability has really changed the game as to how we can respond to customer needs, and it's rewarding to see the impact of this shift. Customers are always thrilled when you can turn around their feedback in short order.
It's been amazing to see so many great people added to the company and, yet, stay true to our objectives."
Tell us about a product you worked on that really exemplified Carbon Black's success for you. 
The vision that Carbon Black has had for some time has been an integrated endpoint security solution that combines multiple product offerings into a single endpoint sensor and single cloud console with analytics across the whole platform. 
Pulling together these products into a single cloud and single endpoint sensor offering has been amazing because of the teamwork involved in bringing the vision to market. From our cloud and endpoint teams to the teams responsible for security efficacy, assuring we are doing right by our customers was a vast project. The entire project was executed with the best interests of our customers and our company in mind. We are thrilled with the value we can now provide to customers who have fought against both attackers and what they call "agent fatigue" for years.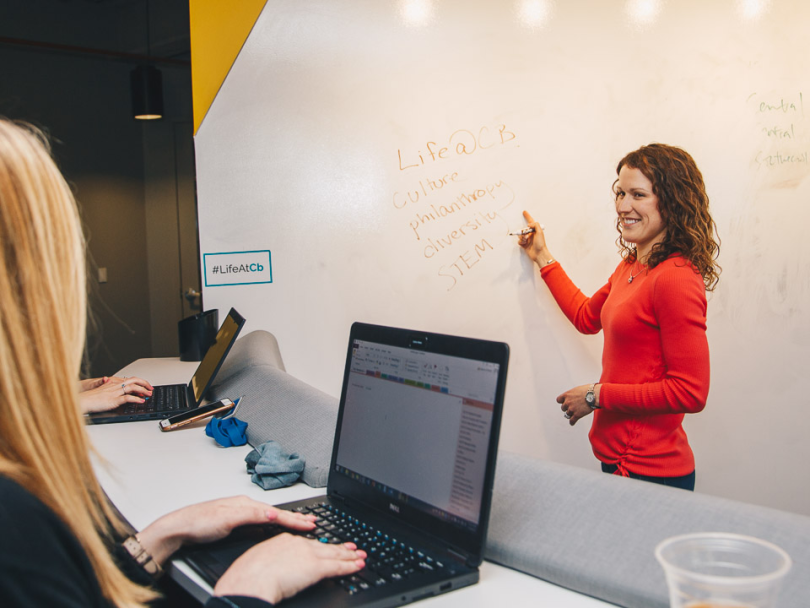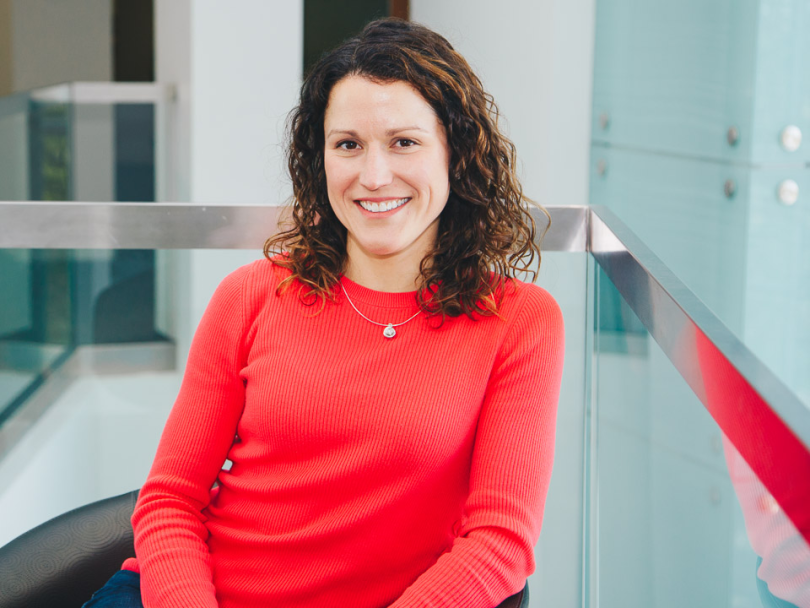 Marisa Ianelli, VP Global Talent Acquisition & Development
Marisa manages the team responsible for attracting and hiring talent, as well as the team that builds and facilitates all talent-development programs. Additionally, she runs point on the company's diversity and inclusion strategies, partnerships, development opportunities and [email protected], Carbon Black's culture club. 
BEYOND WORK: Marisa stays grounded on early morning runs with her 1-year-old Bernedoodle. She also has two children who keep her on her toes.  
How does Carbon Black emphasize training when onboarding? 
New Employee Orientation is a formal program we have for new hires. We fly all new hires from around the world to our Waltham, Massachusetts headquarters and facilitate a two-day training to arm them with all they need to know about Carbon Black. We're in the process of building out video content to offer some quick learning tools as we scale globally. 
We also have specialized trainings for all of our sales teams, as well as Big Room Planning (BRP) for our R&D teams. BRP is a quarterly event that provides hands-on learning and working sessions for all of our employees within our R&D organization. Another recent offering is our formalized mentor program, which is hosted two times a year, and we also have a coaching program for women in management looking to get to the next level.
We're passionate about creating an environment of inclusion where everyone feels their voice can be heard, and this leads to more ideas and greater productivity and collaboration."
How does supporting diversity and inclusion support Carbon Black's overall mission?
We believe diversity of people and diversity of thought will contribute to CB's overall success. Without different perspectives, we won't be able to think differently and innovate. We're passionate about creating an environment of inclusion where everyone feels their voice can be heard, and this leads to more ideas and greater productivity and collaboration.
I'm very excited that we now have an employee resource group for our team members of all cultures called CB Kaleidoscope. Having a group of individuals come together to share stories, offer advice, sponsor events, and network is super valuable. 
About 30-35 percent of your employees experience upward mobility or lateral movement at Carbon Black. What factors make that kind of mobility possible? 
In 2018, we hired a director of talent development and, while we've always had a learning program here at CB, bringing on an expert in the field accelerated our ability to have course offerings to educate and grow our employees. From leadership skills and managerial skills to professional skills development, we offer a variety of facilitated learning sessions to grow and develop our people. We have a growth mindset and work with our managers to help them not only be focused on their employees' tasks at hand but how they can help their people flourish and move up or across teams within CB.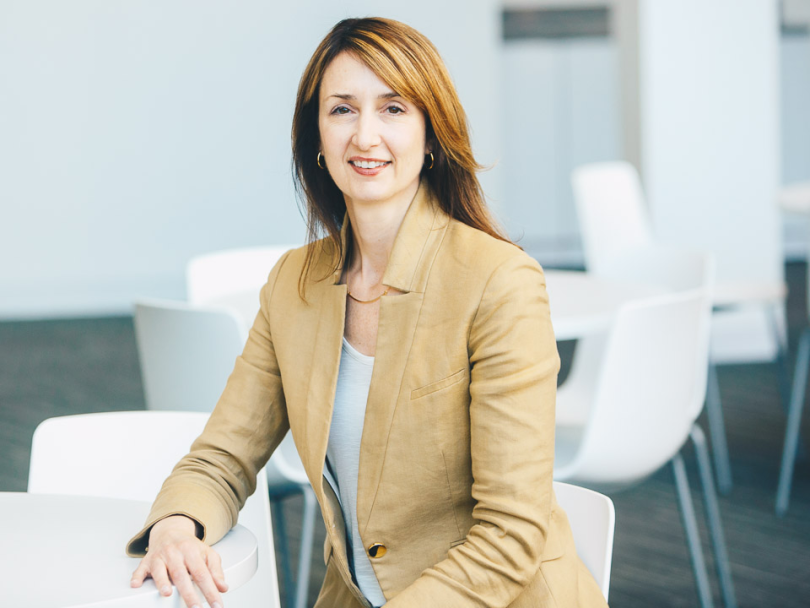 Amy Appleyard, SVP, Inside Sales
Amy oversees the inside sales teams that drive net new business as well as add-on sales for the SMB and corporate sector.
BEYOND WORK: Amy has practiced Bikram yoga for more than 10 years and enjoys finding studios in the locations she travels to for work and pleasure. She also loves hiking and is working her way through peak bagging all 48 of the 4,000-foot mountains in New Hampshire. She finds both activities meditative as well as invigorating.
What was your onboarding experience like?
There is formal new hire training called NEO that people participate in as a group with others from all over the world. Executives speak about the company's vision, mission and core values as well as how the company grew and what the plans for the future are. I also had a lot of one-on-one sessions with folks from all of the teams I'd be collaborating with. My human resource business partner helped me to develop a 30-60-90 day action plan to get me up and running quickly.
What types of professional or career development resources are available at Carbon Black? 
We offer training tracks specific to sales through our training and enablement team, including skill building, competitive insights, specific tools and technologies, and more. We also have broad-based manager development trainings through HR, along with personality and behavioral trainings.
HR just facilitated DiSC assessments and training for all of the inside sales teams. It helped everyone understand more about their own work styles as well as how we can work better together as a team.
We offer training tracks specific to sales through our training and enablement team, including skill building, competitive insights, specific tools and technologies, and more."
How are you working to separate yourself from your competitors?
The product team works to do this via innovation every day and, in sales, we work to keep up with all of their innovations and make sure we understand what is being built and how it will benefit the customer so we can communicate and add value as we consult with existing and future customers. We also work closely with our competitive intel team to stay abreast of everything else being created in the market.