Doctrina clavis crescendi. 
That's Latin for "learning is the key to growth." If it's a phrase that sounds at home on a college campus, it's because they are the watchwords of an educational forum — albeit not the conventional ivory tower institution. 
Rather, it's the motto of Klaviyo University, the grassroots learning program from the namesake Boston-based marketing platform. While there's no homecoming, spirit week or similar trappings of higher learning, there is a curriculum aimed at deepening employees' institutional understanding of the company, cultivating client empathy and developing germane professional skills.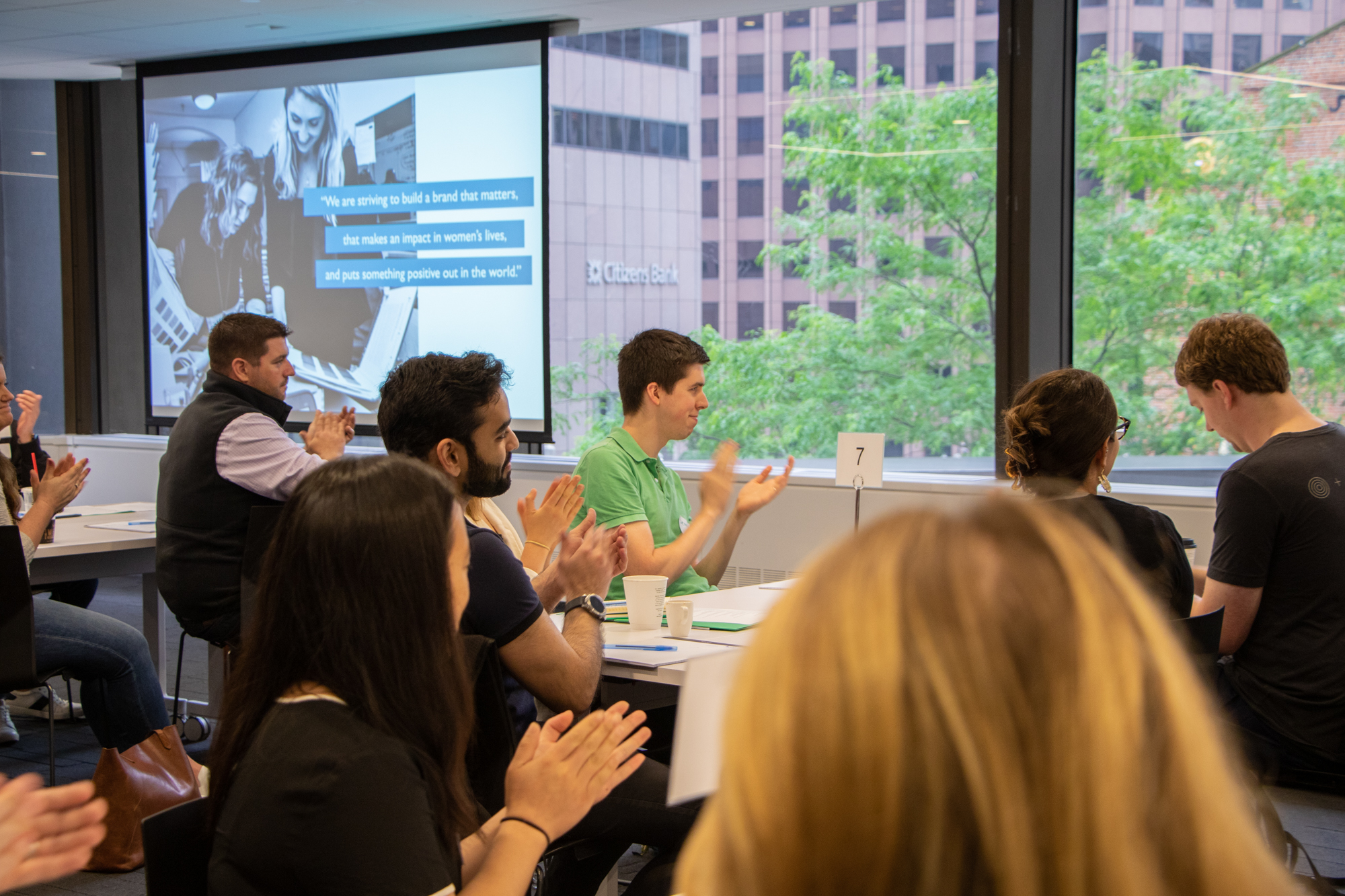 "When I joined Klaviyo in 2016, the entire Klaviyo team was just over 50 people. Today, we're over 400," Diana Ecker, manager of Klaviyo University, said. "We're growing fast and we're committed to helping our customers grow their businesses. Providing our employees with opportunities to develop personally and professionally helps to power that growth."
Since overseeing last year's inaugural effort, Ecker's grown programming considerably. In 2019, the university programming solely entailed a day-long offsite event, Marketing 101, featuring interactive sessions from company experts, guest customer speakers and other engagements.
 
Providing our employees with opportunities to develop personally and professionally helps to power that growth."

This year, however, she's added voluntary courses throughout the year focused on writing with greater impact and learning how to present more effectively over Zoom. New offerings include two new courses on using spreadsheets, with a programming for beginners course in the works. (According to Ecker, registration for the spreadsheets courses reached capacity within 90 minutes, necessitating a waitlist for a future iteration.)
And while no one is asked to pull an all-nighter, some studying is recommended — the five-week courses all come with homework. For Marketing 101, there is a post-offsite event exam that attendees must pass in order to successfully graduate. It's a mechanism to not only gauge attendees' comprehension of subject matter but an evaluation tool for the offering itself. 
"It's a way to assess if we did an effective job with this program," Ecker said. "It's also an opportunity for attendees to apply the information that they heard about at the offsite."
As she continues to refine the initiative, Ecker discussed how the university originated, her vision for future editions and how internal education benefits both Klaviyo employees and customers.
What's the origin story behind Klaviyo University?
Ecker: Our CEO had a vision that every employee could have the context and framework to engage with our customers and share ideas. At Klaviyo, we're customer-first and we're curious. Those are two of our core values. So with Klaviyo University, we wanted to create a shared learning experience for every single person at Klaviyo. In our first year, we also made sure that every employee got hands-on experience using our software if they hadn't already.
What's on the curriculum at Klaviyo University
A one-day, "Marketing 101" offsite event (a remote version is planned for 2020).
A post-event follow-up exam, developed by Diana Ecker and VP of Data Science Eric Silberstein, testing relevant learnings with hypothetical scenarios and other questions.
Voluntary, five-week-long classes that are facilitated via Zoom and include weekly homework assignments.
Classes have included "Call to Action: Become a Better Writer at Klaviyo" and "Presenting on Zoom: How to Level Up."
What benefits have you seen from the offsite event and subsequent exam?
Ecker: At the offsites, it was so valuable to hear from customers like Katie Demo, the CEO and co-founder of Brass, a Boston-based women's clothing company. For weeks after, people who had been to that event were using her company as a reference point. It gave them a shared context with the other attendees to talk about and understand our customers.
Grading the exams, it was great to see people show off their skills and knowledge. All of our employees demonstrated that they can ask thoughtful discovery questions of an e-commerce merchant. Everyone can articulate the risks of being too dependent on non-owned channels. Everyone can interpret sales results from an e-commerce store. Everyone can develop e-commerce marketing strategies for common scenarios. We know this because they demonstrated it in writing.
What are some success stories that have come out of the classes?
Ecker: In Call to Action, our writing course, one activity is to analyze a piece of writing that you find to be really impactful. In a recent class, someone chose to analyze a team announcement written by a colleague. As it turned out, the colleague had taken Call to Action earlier in the year. In writing the announcement, he had applied what he had learned in the course and from his classmates. The final result was so strong that now other people are learning from it. I love that people who take Klaviyo University courses aren't just learning new skills. They're using what they learn in their day-to-day work — and inspiring their colleagues in the process.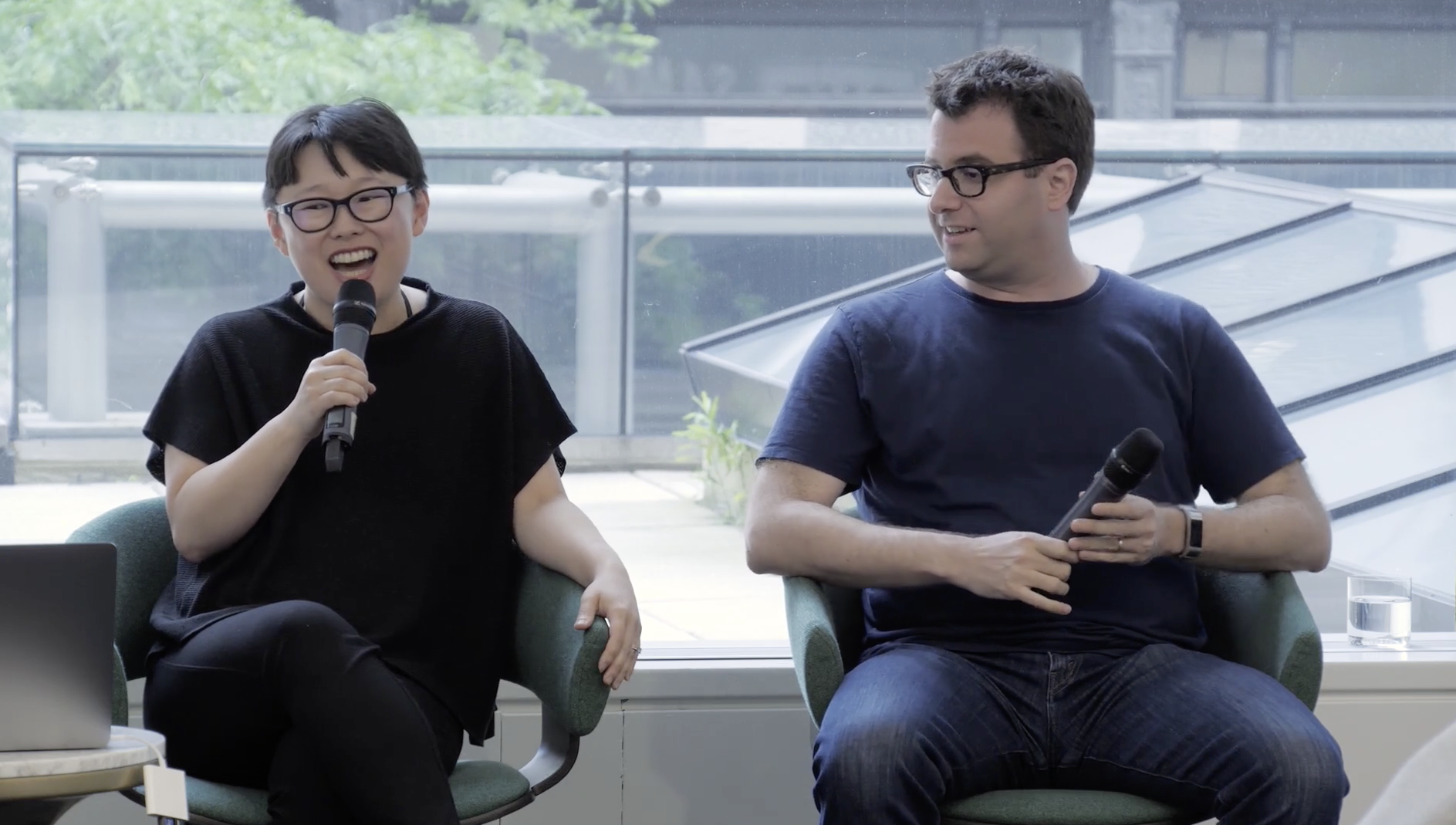 What are some challenges that arose while implementing Klaviyo University?
Ecker: When we're creating company-wide training, we have to tackle some tough questions: How do we build content that is engaging for everyone? How do we find ways for people from different departments to learn together? Approaches that have worked for us include creating interactive experiences for small-group peer learning and providing exclusive access to behind-the-scenes customer perspectives. One of the best pieces of feedback we heard after an offsite was someone saying they didn't think they could have found this material anywhere else.
 
They're using what they learn in their day-to-day work — and inspiring their colleagues in the process."
How do customers stand to benefit from employees participating in the program?
Ecker: We have employees applying these skills in their interactions with customers. For example, one person shared that they're seeing more engagement from external stakeholders because they've shifted how they frame their communication. They're now more direct and clear, and people are responding to that. Employees who took the Zoom course are reporting more confidence in their remote presentations, which translates into better experiences for internal stakeholders and for our customers. Our team members are thinking about new ways to connect with their audience because they have more awareness of what it's like for them.
What advice do you have for professionals implementing similar programs?
Ecker: Design the kind of program that you would want to attend. Be creative and open-minded. See where you can create something new, unexpected, or delightful. 
You can bring the same mindset to how you market your programs internally. For the Marketing 101 offsites, we had a whole email campaign leading up to the event: speaker bios, attendee testimonials, branding and more. For anyone who has an internal audience for training, invest in your marketing. Don't take that audience for granted.