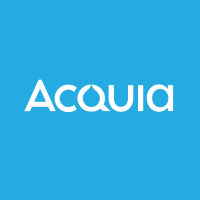 UX/UI Designer
Job Title: ​UX/UI DesignerDepartment & Organization: ​EngineeringLevel: ​ProfessionalLocation:​ Boston, MA
Acquia, is transforming the digital strategies of companies all over the world with our open cloud platform. We are passionate and relentlessly committed to helping our clients create digital experiences that are more relevant, personalized, and built for a fast-changing, always-connected, mobile-first world. Headquartered in the US, we have been named as one of North America's fastest growing software companies as reported by Deloitte and Inc. Magazine, and have been rated a leader by the analyst community and named one of the Best Places to Work by the Boston Business Journal. We are Acquia. We are building for the future of the web, and we want you to be a part of it.
Acquia is seeking a UX/UI Designer to design the interactions for some of the company's key digital engagement and optimization products and services. We are looking for innovators; professionals with an unrelenting belief in the power of design to transform businesses, and with the passion and commitment to help Acquia become recognized for elegant and powerful product experiences.
You'll be joining a talented team of designers and researchers creating breakthrough products for people developing rich digital experiences with Drupal. Our customers are a savvy, demanding group; you and this team are responsible for delivering best-of-breed applications in a fast-paced, agile environment with great career growth potential.
Responsibilities:
Deliver best-in-class user experiences (user interface designs, interaction models, prototypes, etc.), in a fast-paced, agile, startup-like environment
Lead rapid iterative prototyping efforts with varying fidelity/presentation tools (e.g., sketches, storyboards, wireframes, clickable prototypes, compositions, and assets)
Translate business and product requirements into visually beautiful concepts and highly-usable responsive experiences. Be flexible and able to succeed within an open and collaborative peer environment.
Facilitate design reviews and build buy-in for your team's ideas across an organization of very bright, opinionated colleagues
Spend time with Acquia customers, prospects, partners, and internal stakeholders to understand user needs and evaluate designs
Creates positive one-on-one relationships within the team
Partner with our UX researcher to test and iterate design concepts
Develop and ensure best design practices and communicate quality expectations across the organization
Focuses on continuous improvement to increase capabilities and be a constant learner. Open to feedback
Demonstrate a command of design methods, tools, communication, and presentation skills
Takes on additional responsibilities and fills in gaps; owns deliverables and is accountable for results. Recognizing when to provide support and collaboration.
Required Skills:
5+ years experience in a UX/UI design role
Thorough understanding of user-centered design, with excellent hands-on graphic design skills and an ability to translate user requirements into a design vision and then into an actionable plan to deliver design specifications desired
Experience with Adobe Creative Suite, Sketch, Axure
Visual design or HTML and CSS skills will be given special consideration
Experience with enterprise software development, commerce applications, digital transformation, and personalization or experience with Drupal will also be a plus
Experience with designing data visualization and analytics applications
Ability to multi-task, prioritize requests, communicate with stakeholders, and meet expected milestones
Experience working in a fast-paced, agile environment and partnering effectively with Product Management and Engineering stakeholders
Online portfolio or links to work examples required
Acquia is an equal opportunity (EEO) employer. We hire without regard to age, color, disability, gender (including gender identity), marital status, national origin, race, religion, sex, sexual orientation, veteran status, or any other status protected by applicable law.
Read Full Job Description