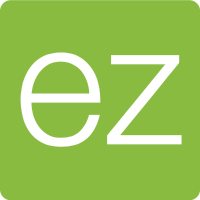 Manager, Corporate IT
ezCater is the #1 online -and the only nationwide - marketplace for business catering in the United States – a $21 billion market. Our 1.5M+ on-time ratings and reviews, our 60K+ caterers and restaurants, and our 5-star customer service make it superbly easy for business people to find and order great food for their meetings. We're backed by Insight Venture Partners and Iconiq Capital, we're on a path to $1B in 2019, and we'll get there - even more surely if you come help us.
We're looking for a top-notch, hands-on Manager of Corporate IT to help our small and talented support team. You will help a growing diverse team of sales, support, and engineering specialists with various technology and support needs.
You will help grow the team and mentor the support staff to run projects, implement policy, and create various processes to support ezCater's tremendous growth. Streamline and review existing SOPs for efficiency.
What you'll do:
Run our growing Corporate IT department and build out necessary process and functionality




Support us with technology needs that help automate day-to-day support functions.





Manage and mentor our growing support team, helping them to work through projects and keep pace with our growing organization
Work with managers to determine the right size solutions for technology needs.





Manage vendor and support contracts ensuring value





Provision, maintain and support the equipment and services that our employees use





Manage projects of various size including planning and execution of technology rollouts, migrations, etc.
Take part and lead in business continuity and disaster recovery operations





Implement security and company policies



Manage inventory-- hardware and software
You have:
5-10 years in a customer facing IT management role




Outstanding customer service skills, with the ability to empathize and professionally troubleshoot and resolve user issues
The ability to communicate clearly and professionally, both verbally and in writing.





Pride in your work with a passion for helping others while maintaining composure and multitasking.





Personality traits like innovation, a sense of responsibility, trustworthiness, respect, friendliness, dependability, and flexibility.
Experience growing and mentoring teams





Experience working with or implementing corporate technology and security policies
Proficient with troubleshooting all Windows and OSX Operating systems.





Knowledge of Network troubleshooting, including connectivity issues.
What you'll get from us: Importantly, you'll get sane working hours and a huge amount of flexibility around work/life balance. Have people in your life – of any age – who always, often, or sometimes need your help? We make room for that. Have a bad thing or a good thing happen to you? We make room for that, too. 
Oh, and here's what else you'll get: Market salary, stock options you'll help make worth a lot, the usual holidays, all-you-can-eat vacation, 401K, health/dental/FSA, long-term disability insurance, subsidized T-passes, gym reimbursement, a great office smack-dab in Boston's Downtown Crossing, a tremendous amount of responsibility and autonomy, wicked awesome co-workers, cupcakes (and many more goodies), and knowing that you helped get this rocket ship to the moon. 
ezCater is an equal opportunity employer. We embrace humans of every background, appearance, race, religion, color, national origin, gender, gender identity, sexual orientation, age, marital status, veteran status, and disability status. At the same time, we do not employ jerks, even brilliant ones.
Read Full Job Description