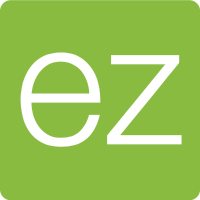 Customer Success Ninja
In the US alone, businesses order $21B of food for meetings – and ezCater.com is the #1 online marketplace for ordering that food. We're backed by Insight Venture Partners and have grown 3X each year. That's not good enough. 10X growth is out there, and we want it.
Fanatic and fantastic customer service is the spice in our secret sauce. One client put it well: "This is my first call to you guys, and I feel like I'm talking to a friend. I trust you already."
We are looking for enthusiastic, motivated, hard-working individuals to come join our team as Customer Service Ninjas. You'll review -- and create -- food orders, convince customers and restaurants that they're in good hands with us, and solve puzzles while providing high-quality customer service over the phone, live chat, or via email. ezCater is more than doubling in size every year. Opportunity for you abounds!
Please: 
Have excellent phone and email skills,
Be very comfortable with computers and the Web, and
Love to be busy -- really busy -- and then go home and forget all about it.
This is a full-time salaried position that begins on December 4, 2017. We have the following shifts available:
8 PM - 6 AM (overnight) Thursday to Sunday
You must come to our Downtown Crossing Boston office for your first six weeks of training. While in training, your schedule will be Monday - Friday from 8 AM - 4 PM. After training, you will have the opportunity to work from home once per week for day shifts and several times per week for night shifts. When you work from home, please have an appropriate set-up: a quiet place and hard-wired, high-speed web access. We'll provide a computer, a headset, and VOIP phone service. 
Please respond with a resume and a cover letter explaining why this job is perfect for you --and you for the job. Please address the cover letter to Zak Kovat, Sr. Talent Acquisition Specialist, and include which shift you are interested in. 
What you'll get from us: Importantly, you'll get sane working hours and a huge amount of flexibility around work/life balance. Have people in your life – of any age – who always, often, or sometimes need your help? We make room for that. Have a bad thing or a good thing happen to you? We make room for that, too. 
Oh, and here's what else you'll get: Market salary, stock options you'll help make worth a lot, the usual holidays, all-you-can-eat vacation, 401K, health/dental/FSA, long-term disability insurance, subsidized T-passes, gym reimbursement, a great office smack-dab in Boston's Downtown Crossing, a tremendous amount of responsibility and autonomy, wicked awesome co-workers, cupcakes (and many more goodies), and knowing that you helped get this rocket ship to the moon. 
ezCater is an equal opportunity employer. We embrace humans of every background, appearance, race, religion, color, national origin, gender, gender identity, sexual orientation, age, marital status, veteran status, and disability status. At the same time, we do not employ jerks, even brilliant ones.
Read Full Job Description