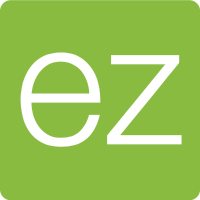 Copywriter
ezCater is the only nationwide online marketplace for business catering in the United States – a $21 billion market. Our 1.5M+ on-time ratings and reviews, our 60K+ caterers and restaurants, and our 5-star customer service make it superbly easy for business people to find and order great food for their meetings and events. We're backed by Insight Venture Partners and Iconiq Capital, we're on a path to $1B in 2019, and we'll get there - even more surely if you come help us.
We're looking for a top-shelf copywriter who can turn mundane words into insanely helpful, friendly, and professional copy for collateral, emails, web pages, and more. Do you have style (not the kind found in your closet)? Does corporate-speak make you squirm? Do you love turning five sentences into three? If your answers are yes, then we want to talk to you!
What you'll do:
Write exceptionally well across a wide range of media. From digital (landing pages, emails, social posts) to print (collateral, bylines, direct mail), you'll write copy that's precise, lively, and convincing.

Create a consistent voice and tone for the company. You'll develop copy and messaging guidelines that are true to our culture and DNA and help us execute programs at scale.

Develop a deep understanding of our personas. You'll learn what resonates with each persona, test messaging, and craft the most engaging copy for each.

Work cross-functionally with other teams. You'll be the ezVoice ambassador and jump in on any new writing project, from ad headlines to a culture manifesto.
Please:
Write exceptionally well, whether in 140 characters or in multi-page collateral.

Respect proper grammar and be able to convey a desired tone and feeling through your choice of words.

Have excellent listening and communication skills.

Be great at owning and delivering projects/programs by yourself AND playing well with others.

Know how to "just figure things out" and invent whatever idea or approach could accomplish our objectives.
What you'll get from us:
Importantly, you'll get sane working hours and a huge amount of flexibility around work/life balance. Have people in your life – of any age – who always, often, or sometimes need your help? We make room for that. Have a bad thing or a good thing happen to you? We make room for that, too. 
Oh, and here's what else you'll get: Market salary, stock options you'll help make worth a lot, the usual holidays, all-you-can-eat vacation, 401K, health/dental/FSA, long-term disability insurance, subsidized T-passes, gym reimbursement, a great office smack-dab in Boston's Downtown Crossing, a tremendous amount of responsibility and autonomy, wicked awesome co-workers, cupcakes (and many more goodies), and knowing that you helped get this rocket ship to the moon. 
Please include a link to samples of your writing and a cover letter telling us why you are a great fit for ezCater and why ezCater is a great fit for you.
ezCater is an equal opportunity employer. We embrace humans of every background, appearance, race, religion, color, national origin, gender, gender identity, sexual orientation, age, marital status, veteran status, and disability status. At the same time, we do not employ jerks, even brilliant ones.
Read Full Job Description