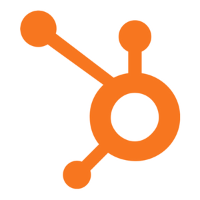 Business Intelligence Architect
HubSpot's Business Intelligence team is chartered with making HubSpot smarter through enabling an ever-deeper understanding of its customers. We're not a centralized reporting team, we're a small team that empowers business analysts across the company to derive those insights. We're the authority on business data. We're tech and data geeks through and through. We tackle HubSpot's hardest data challenges, manage our BI infrastructure, and provide leverage to our business analysts. The BI program is turning nearly three years old. While we have an incredible team of data engineers and data analysts today, some elements of our work are more mature than others.
We're looking for a BI Architect to influence the design of our frontend BI systems by working closely with business analysts, BI analysts, and source system owners. Here are the problems this role will be responsible for solving:
Translating a complex business reporting challenge into a set of data building blocks that will enable known and yet-to-be-known use cases.

Refining a data aggregation strategy that yields the greatest speed to answer while sacrificing as little as possible on the capabilities.

Staying in lock-step on analyst data project execution to provide guidance and achieve greater process and systems efficiency.

Partnering with source system owners to influence the design of their system so that it can better meet the downstream reporting & analysis use cases.

We believe that architecture is a team sport, and our team needs a coach. This role is on the hunt for ways to better architect our data, pointing out inefficiencies, and driving the solutions.
The scope of the role is broad, due in part to the amount and different types of data we work with. Our data environment is comprised of customer in-product data, crm and subscription management, financial and billing, hr-recruiting pipeline, and many more. We work with terabytes of data regularly with access to petabytes more. We want our frontend BI systems to run like a well oiled, future proof machine. Help us build that machine.
Ideal candidates would have experience in:
Data lake approach to BI; we keep our aggregation to a minimum

Wide data with reports regularly requiring full table scans and no primary keys

Data management and data warehousing best practices

Working with a variety of data stores and data technologies (MySQL, Redshift, S3, Snowflake, HBase, Kafka, Spark) as a user and/or operationally

Collaboration with business stakeholders and engineers alike

Being a stickler for the most performant way to write a query for a given system; guiding analyst(s) on how to write the most performant queries

Delivering highly leverageable data architecture and keeping pace with industry best practices

Questioning the status quo and successfully driving positive change

Managing BI systems through periods of dynamic business and source system change

Designing systems that aren't limited to the classic "either or" arguments in BI (central vs. distributed, raw vs. aggregated)

Top decile SQL skills a must and experience with Looker preferred.
Read Full Job Description