ElevateBio Secured $401M, ClearMotion Raised $32M, and More Boston Tech News
Catch up on the latest developments from the Boston tech scene.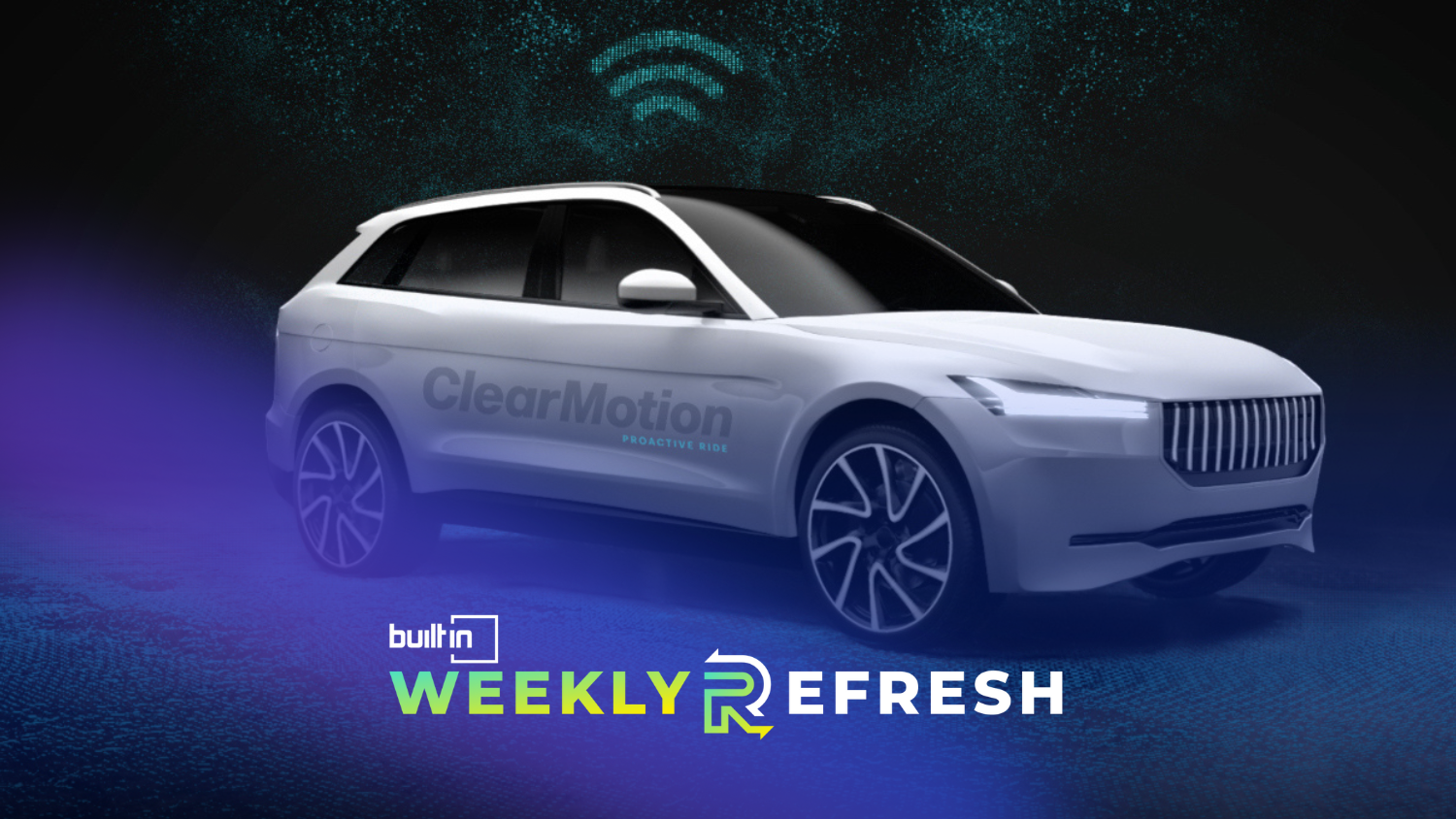 Technologists in the Bay State are busy after last week's growth moves. Fresh funding for biotech companies has been particularly consistent. Learn what these businesses are building and how they plan to grow with their fresh capital. This is the Built In Boston Weekly Refresh. 
ClearMotion raised $32M. ClearMotion develops high-bandwidth active suspension technology for cars that works to improve ride comfort and safety by canceling unwanted motion inside the vehicles. The company recently received a production order from an unnamed EV equipment manufacturer. With the help of a $32 million investment, ClearMotion aims to make its product available next year. [PRWeb]
Tissium raised $54M. Biotech company Tissium developed a medical polymer that can be used to regenerate tissue. Co-headquartered in Paris and Boston, the company secured a funding round worth around $54 million from investors including Fonds Stratégique des Transitions and Merieux Developpement. The Series D capital will help Tissium commercialize its first product. [Boston Business Journal]
Boston Tech Quote of the Week
"We have made significant strides in scaling our technologies and end-to-end capabilities in our pursuit to become the world's most indispensable cell and gene therapy technology company. We're emboldened by the pace of advancements to our technology platforms and continue to drive innovation from concept through commercialization and redefine how companies operate, how products are created and how disease is treated."—  David Hallal, ElevateBio CEO and chairman
ElevateBio got $401M. Headquartered in Waltham, ElevateBio leverages tech to develop cell and gene therapies. Backed by lead investor Matrix Capital Management for its $401 million Series D round, the company will scale its tech platforms, its end-to-end capabilities and its pipeline of therapies. The round follows a period of growth in which ElevateBio added 15 new biopharma partners to its ecosystem over the past year. [ElevateBio]
Tidelift was awarded $3.5M. Operating in the cybersecurity space, Tidelift's solution works to make the open-source software behind modern applications more secure and resilient. The company was awarded three U.S. government contracts worth more than $3.5 million. Tidelift plans to expand the public sector side of its organization to meet increased demand for its tech. [Tidelift]