SmartBear Expands Office Space at Assembly Row in Somerville
SmartBear has added nearly 16,000 square feet to its footprint across the third and fourth floors at 450 Artisan Way.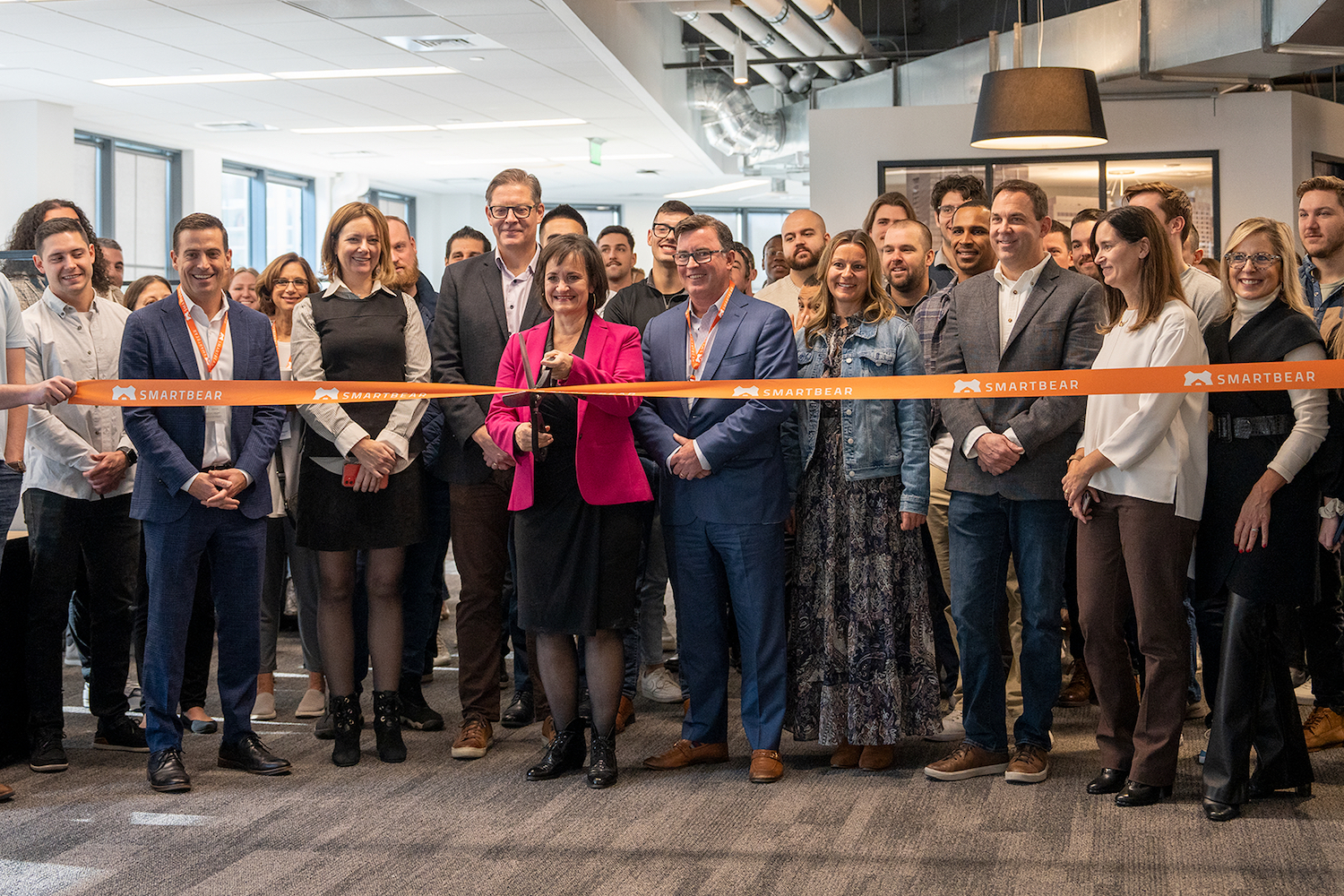 Somerville-based SmartBear recently expanded its presence within the Assembly Row shopping center, adding another 16,000 square feet to its existing office space.
SmartBear upgraded from a 36,679-square-foot space on the third floor to a 52,414-square-foot space spanning most of the third floor and the entire fourth floor at 450 Artisan Way. The company signed a seven-year lease on the space.
SmartBear has 260 local employees and more than 900 global employees. The expanded office offers plenty of room to grow with enough space for 385 seats. The office has a gym, coffee bars and a mural commissioned by Artists for Humanity.
SmartBear showed off its new digs last week at an open house and ribbon-cutting ceremony attended by Somerville Mayor Katjana Ballantyne. 
"Somerville and SmartBear share a commitment to innovation, community, sustainability and diversity," Ballantyne said in a statement. "I am thrilled that SmartBear continues to grow alongside Somerville's Assembly Row Business District."
Founded in 2013, SmartBear is the developer of a suite of tools for software developers, including SwaggerHub, TestComplete, Bugsnag, ReadyAPI, Zephyr and Pactflow. 
Earlier this year, SmartBear unveiled its environmental, social and governance initiative. The company also committed to annually measure, offset and set reduction targets for carbon emissions through Vista Equity Partners' Climate Pledge. SmartBear has also eliminated single-use plastic in all of its offices.
"We are proud to unveil our new corporate headquarters in Somerville today with its beautiful enhancements that will inspire work in a space that supports our sustainability, philanthropy and diversity goals," Veronica Curran, the company's chief people and culture officer, said in a statement. "We continue to shape SmartBear into an organization in which our employees, customers, and local community are proud."