From the Inside Out: The Impact of Intentionality at Drizly
Drizly's commitment to diversity, equity, inclusion and belonging extends into every aspect of the business, whether it's supporting current and future team members or developing initiatives and expanding their slate of suppliers.
There's something in the secret sauce at Drizly that makes it a special place to work. 
You might think, as an online beverage marketplace, the company's distinctive flair has to do with its product. While the selection is impressive — and deeply intentional as the company works to elevate diverse brands and inclusive options — Drizly's focus is on people.
For Sara O'Connor, the secret to the sauce specifically starts with her colleagues. "The people here make the work so exciting," she said. "They are really passionate, and there is a natural inclination to participate." As a senior account manager on the strategic partnerships team, O'Connor is taking her own participation to a new level. Beyond the day-to-day client interactions, she's also involved in running corporate social responsibility initiatives and Drizly's diversity, equity and inclusion task force.
O'Connor isn't the only one balancing an array of priorities. To establish a stronger sense of inclusivity and belonging among his colleagues, office manager and self-described empath Brian Finney introduced Drizly's IDEA (inclusion, diversity, equity, action) meetings. These monthly gatherings create a safe space for employees to express vulnerability and discuss the impact of life experiences from a diversity, equity, inclusion and belonging perspective.
At every level of the business, Drizly's team is thinking about how to step up for their customers, suppliers and colleagues. In alignment with the core value of "we care, we solve," leaders actively encourage their teams to lean in. "It comes down to intentionality, deliberateness and proactiveness," said Senior Analytics Engineering Manager Lucy Chen, who's passionate about bringing the Asians at Drizly employee resource group to life. "We're proud of all the progress we make, but we are constantly thinking about improvements that still need to happen."
With the recent addition of Stephanie Lajoie-Lubin, head of DEI and belonging, there's an air of excitement at Drizly signaling that this is only the beginning of their journey to create lasting, impactful change in the industry. "It's about keeping that momentum going," added Chen. "This is just the start."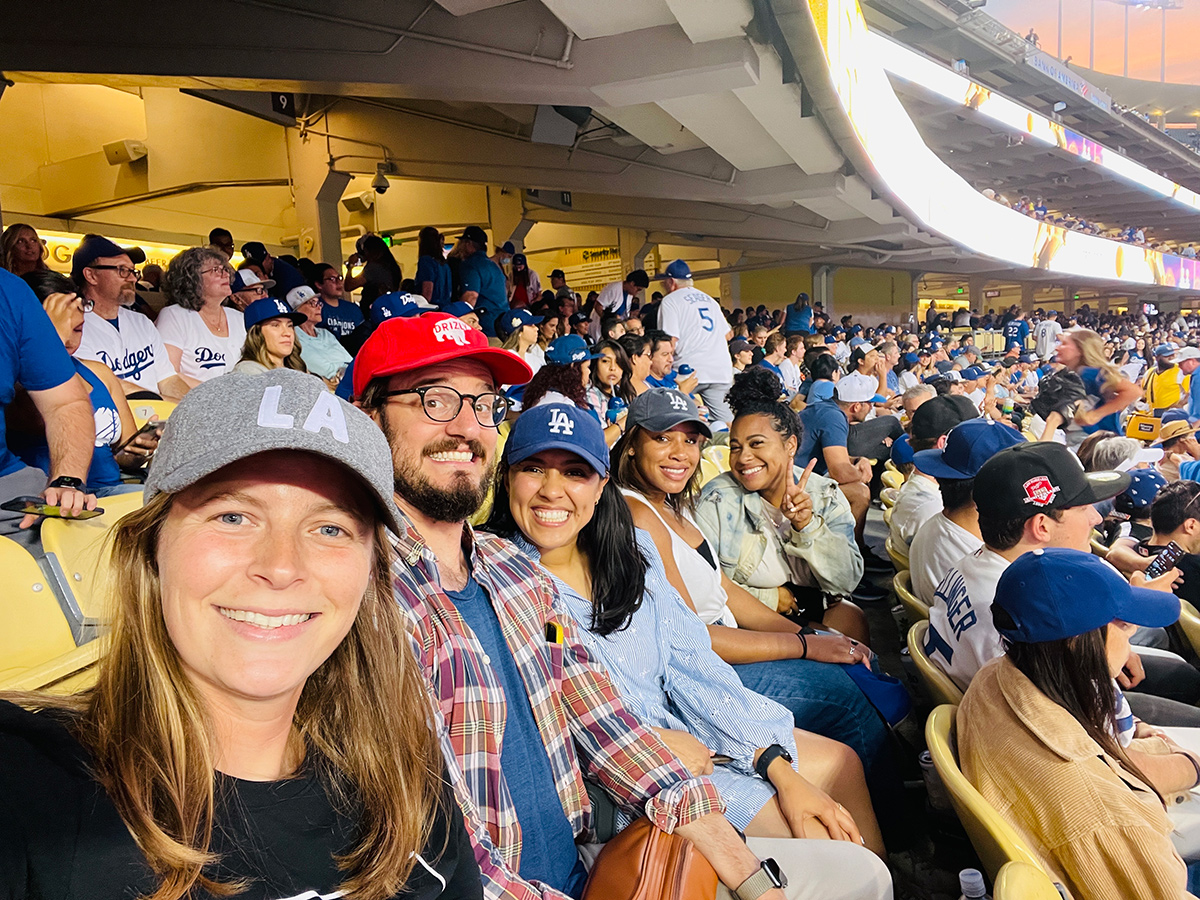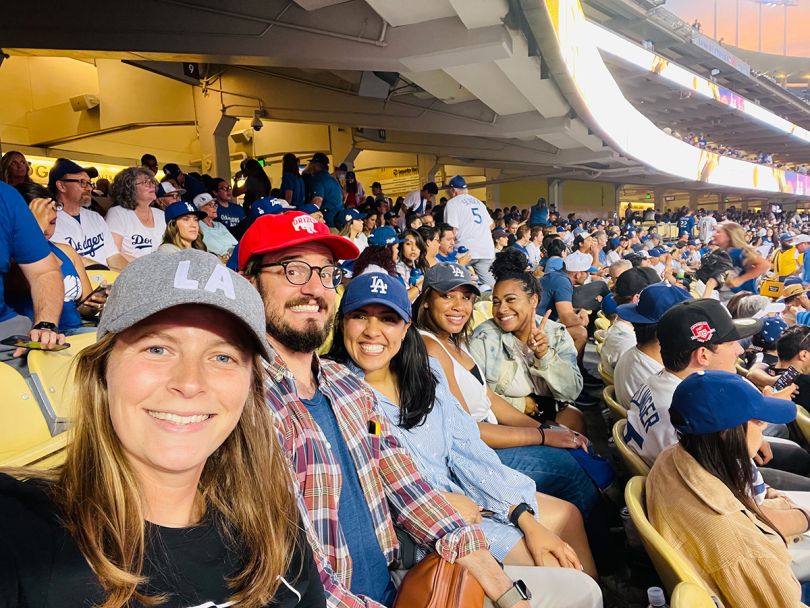 What does inclusive culture look like at Drizly?
Chen: We weave it into absolutely everything: the people, the product and the process. From before new hires get here to their very last moments at Drizly, we care about the people. That's where DEIB really comes from. We weave that into the product and make sure that our users, suppliers and retailers have options to make a difference in the world. 
Finney: Our learning and development team runs a thorough, personalized onboarding program where folks get the opportunity to meet everybody from the organization. This program also goes over perks and benefits so new hires know who to go to if they want to join an affinity group or get involved with our corporate social responsibility initiatives. In our company sync, new hires get to introduce themselves with their names, pronouns, where they're located, what they're going to be doing at Drizly and a fun fact. It's fun to see the inclusivity start there. 
There's a lot of empathy and sensitivity at Drizly. We're a group of people who really care about others."
How does providing safe spaces allow team members to bring their authentic selves to work?
Finney: There's a lot of empathy and sensitivity at Drizly. We're a group of people who really care about others. On the second Friday of each month, we host a Drizly IDEA meeting to provide a safe space to discuss experiences that impact DEIB. What I love about these meetings is that it's an approach to DEIB on an individual and personal basis, which is really important. As a queer man, my superpower is my sensitivity, and I've felt like I've been battling that my whole life. But I feel really included and valued here. There's nothing more special than getting to see someone who's trying to be an ally have a lightbulb moment in real time.
O'Connor: When I first came to an IDEA meeting, I felt like I had struck gold to work at a place that offers something like this. In the onboarding process, I always encourage people to come to this meeting because it's so important and has such a big impact.
Chen: What's also spectacular about the IDEA meetings is that it isn't just the people team or ERG leaders who show up. To see leadership there, being vulnerable, makes a huge difference. The individual contributors and new members on my team have explicitly said how seeing that makes them want to care and feel cared for.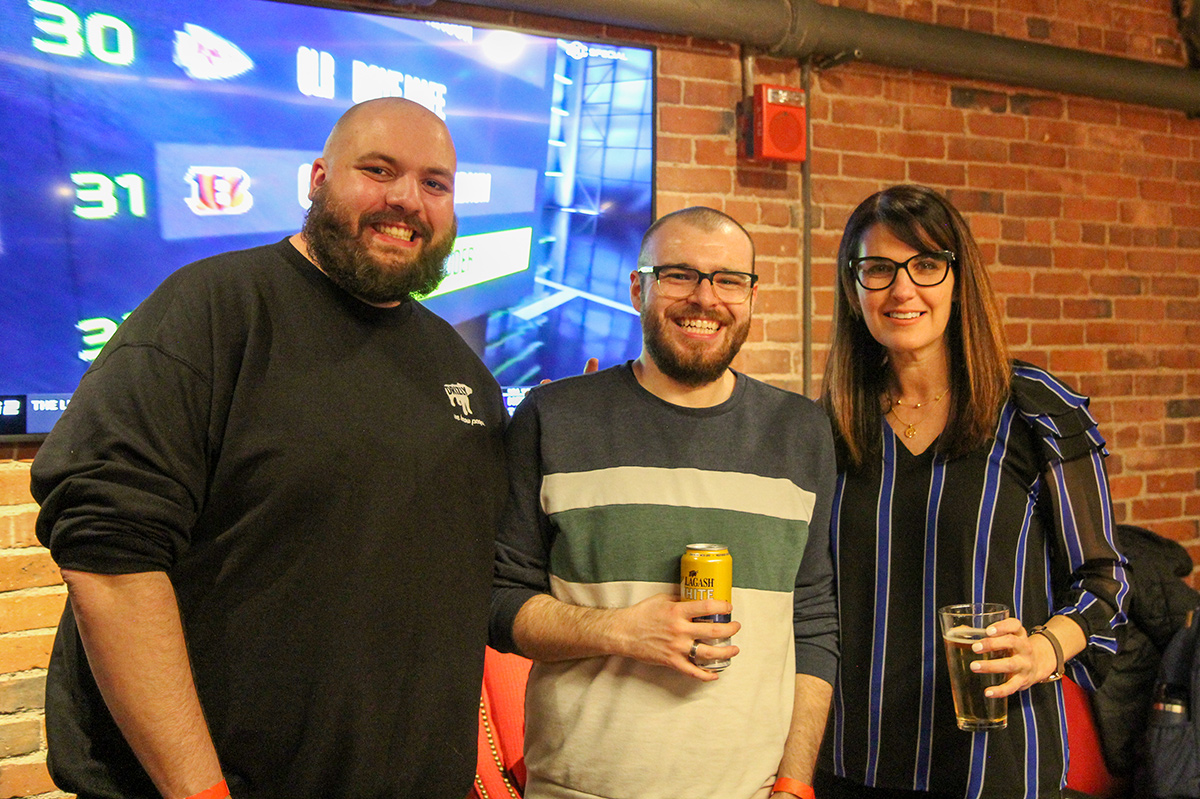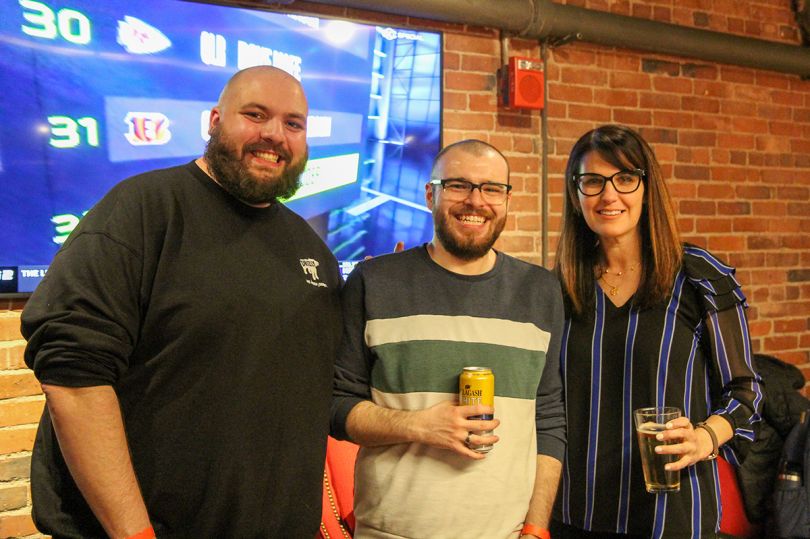 Where do diversity and inclusivity come into play in the work itself?
O'Connor: We have a sorting feature on our site where you can shop by historically marginalized groups, or HMGs. That is a real way for us to put our money where our mouth is and support and uplift people who have not been in the centerfold. We keep that space open for those brands only, so we're constantly looking through applications from brands that are LGBTQIA-, women-, Asian-, Hispanic- or Latinx-owned. We're also working on launching an HMG accelerator program where we'll help brands establish themselves. 
It's not just about moving the product, but also recognizing that the human experience is different for everybody."
What does Drizly do to practice corporate social responsibility?
O'Connor: You'll never see us send an email that says, "Ugh, Mondays are the worst. Order a drink," because that's not the type of culture we want to advocate. From a marketing standpoint, we're aligned with a better drinking culture. We don't allow our suppliers to advertise anything that would imply excess drinking, like shots. We're very clear about what our brand guidelines are, and our suppliers are happy to work with that. They also want to be involved in responsibility, which is a great testament to how we're setting the standard as well as recognizing and working to close industry gaps. We are also working to elevate the voices of historically marginalized groups impacted by alcohol abuse. 
How did your team acknowledge Alcohol Awareness month this past April?
O'Connor: We recognize that we move a controlled substance, and there's a level of responsibility and care that comes with that. We sent out an email that was not a "buy more of our products" message, but rather an "if you need help, get help here" message with resources. It's not an email you would expect a beverage and alcohol marketplace to send, but it is really important to who we are. It's not just about moving the product, but also recognizing that the human experience is different for everybody.
What initiatives do you hope to implement next?
O'Connor: We're working on our HMG accelerator program, and we have a committee that makes sure our employee-led DEI task force keeps our responsibility programming ingrained in the day to day. 
Chen: This summer we're working with Hack.Diversity on our internship program. We're very excited to be investing in young minds. We're also creating self-run mentorship programs within the analytics, data science and engineering teams that focus on diverse communities. Not only are we actually upskilling folks so they can move up in their careers, but we're also giving them the opportunity to lead programs and develop leadership skills. 
Finney: I'm currently working on our annual Drizly IDEA report, which goes over a lot of the DEIB and CSR pieces we do. With addiction not only being very prevalent in my family but also being something that's affected the queer community for so long, it really does hit home for me.  
We look for every opportunity to make DEI a part of our regular work."
What does the process look like for your team as you take on new initiatives?
Finney: The tough thing for empaths is that there's so much work that needs to be done, and the second you think about all that, it becomes really stressful. I try to focus on simpler, smaller steps to make sure we're getting the building blocks and foundations built. 
O'Connor: We focus on being thoughtful and intentional with what we're doing and how we're doing it. It has to come from the inside out. Our DEI task force is a grassroots, employee-led group that started in 2020. We have four subcommittees: administrative outreach, communications and policy, recruiting and hiring, and education and awareness, which is where Brian started a DEI foundational training that is open to everyone. 
Chen: We look for every opportunity to make DEI a part of our regular work. For example, we bake DEI right into our Data Fest and Tech Fest events, where typically, companies focus on very technical topics for hackathons. How can we make data visualizations empathetic? Rather than always using stats about sports, how can we use figures that matter to other groups? Weaving this in whenever possible is contagious, and people get inspired. 
How is your work at Drizly meaningful to you?
O'Connor: I like seeing things come to life — it's really magical. When I went through the interview process, I asked, "What do you think makes someone successful at Drizly?" The response was: "If you care about something, you see a need, or you think we could do something better, everyone in this place will champion you to try it." It made me feel empowered to help build things at Drizly.
Chen: One of the reasons why I work in data is because it helps people make confident decisions, and that's what we're trying to accomplish at Drizly. It's all about empowering people to bring all of themselves to work and the world.
Finney: I have never worked with so many incredible folks. Lucy has had a DEI hat on since she started four months ago. When she came to me about a Data Fest presentation that had to do with LGBTQ rights, protections and laws in different states, I was blown away. When we lost our task force leader, Sara stepped up immediately because she's so organized and enthusiastic. I'm very easily scared of failure, and this is really difficult work when it comes to that. Some projects don't come to fruition or don't turn out the way you wanted them to, but being surrounded by a group of people who really care about each other means so much.