Inside The Team Transforming Clinical Trials
This engineering team is accelerating clinical trials for life-saving treatment through digital transformation.
Before 2020, when Abhay Pimprikar discussed his work he'd often have to start with a 20-minute primer on clinical trials to help people understand his role as vice president of engineering for Vault Clinical at Veeva.
After 2020, it was a different story. Clinical trials became a hot topic as the world waited with bated breath for Covid-19 vaccines to be authorized for use. Clinical trials entered the sphere of public awareness, and most people now understand the essential role they play in healthcare.
Clinical trials can take months, years or decades to complete. Traditional clinical trials are propped up by antiquated processes to document, exchange, collect and analyze data between sponsors, clinical sites and participants — which can significantly extend the time to market for life-saving treatments. Veeva aims to accelerate digital transformation toward patient-centric, paperless clinical trials. 
"We're building an ecosystem," said Pimprikar. "If you're creating a survey for a patient to take for a clinical trial, traditionally that would have to go through a paper process through the sites. Through our applications, everything flows electronically, and we capture data at enterprise scale."
The cloud software company has a suite of solutions to automate and streamline the flow of information for clinical trials. Veeva helps life sciences companies of all sizes bring products to market faster and more efficiently while maintaining compliance. Pimprikar's department, Vault Clinical Suite, transforms clinical operations and data management for all stakeholders within a single cloud platform. 
Veeva Facts and Figures
Founded: 2007
Employees: More than 5,000
Offices: U.S., China, Japan, Canada, Europe, Israel, Asia Pacific, Latin America
MyVeeva, launched in 2021, is the most recent addition to the suite of clinical products. MyVeeva is a consumer-facing portal that serves as a hub for patients, doctors and research sites to engage with pharmaceutical companies, such as Moderna. Since its founding, the team has grown to nearly 45 remote employees. Product managers and software engineers collaborate to build web and mobile applications with capabilities for clinical trial necessities such as eConsent, virtual visits and patient adherence. 
Built In met with Pimprikar to learn more about the ethos inside the company. Here's what he had to say.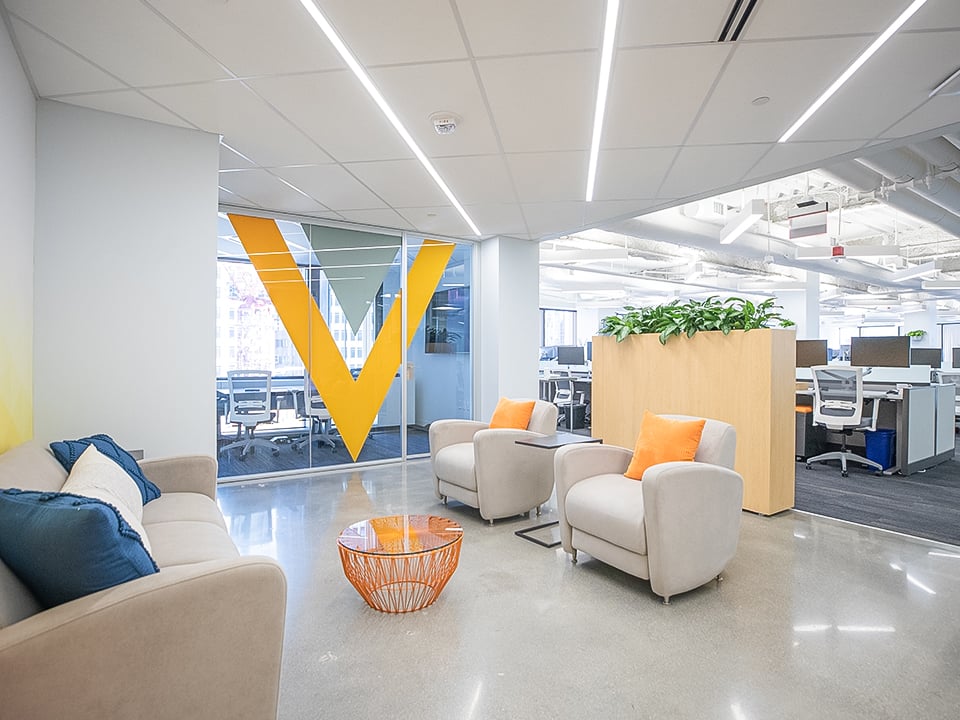 About the impact
"At a company-wide all-hands meeting a few years ago there was a young father on the call. He was an individual who was trying to take part in a clinical trial for something potentially life-threatening. He had a young family, and at the time I still had small kids, which drew me to his experience. He was finding it hard to enroll in a clinical trial and at the tail end of that conversation he said that if we could improve the information flow between sites and sponsors, it would have a direct impact on him as a patient. It was a very emotional conversation. We are trying to make our customers' lives easier so they can bring drugs to market faster. We are trying to do this at scale. These are real engineering problems to solve. We have studies with hundreds of millions of data points that we need to run analytics on. The problems that we are trying to solve and the impact is what excites me."
About the tech
"MyVeeva is using cloud-native technologies to build a scalable data collection and analytics platform for running clinical trials faster. We are utilizing all the buzzy but impactful architecture that can help us move fast in building the product. We are on AWS native. In analytics, we are using Redshift for the amount of data that we collect, so that we can report on it faster. We are a Java ecosystem: We use gRPC for communication and React for the front end. We have native mobile development, iOS and Android, which is actually the MyVeeva aspect. It is consumer-facing, so that's where the user experience matters."
About the value of autonomy
"We often say 'autonomy over alignment.' That is what has helped us build multiple products in startup mode and make them successful. The MyVeeva team is fundamentally operating on its own. MyVeeva started in 2021, and it doesn't have the same legacy of earlier Veeva products. We are doing it with completely new technology, with the tools that are available to build the product best right now. The development process that we follow and the services that we build come from within this team. There is influence from Veeva, but no pressure to follow old protocols. Veeva is extremely good at this. I have personally built two product lines from scratch here. 'Autonomy over alignment' means we might have what people may consider redundant functions with the wider organization, but it gives our team the agility to move at the pace that we need to move."
'Autonomy over alignment' means we might have what people may consider redundant functions with the wider organization, but it gives our team the agility to move at the pace that we need to move.
About the culture
"Folks are truly a team. That means everybody is running behind the same goal, and they will help each other out in ways that I haven't seen before. The collaboration that the team uses to reach that goal and build a product from scratch is just fantastic. The best way to describe it is collaborative."
About collaboration
"On a day when we were trying to do a release, there was an issue that we needed help with testing. Everybody on the team jumped on, whether it was part of their function or not. It didn't matter. They were helping people out to get the product out the door quickly. People have so much flexibility in this startup environment, and they are just fantastic."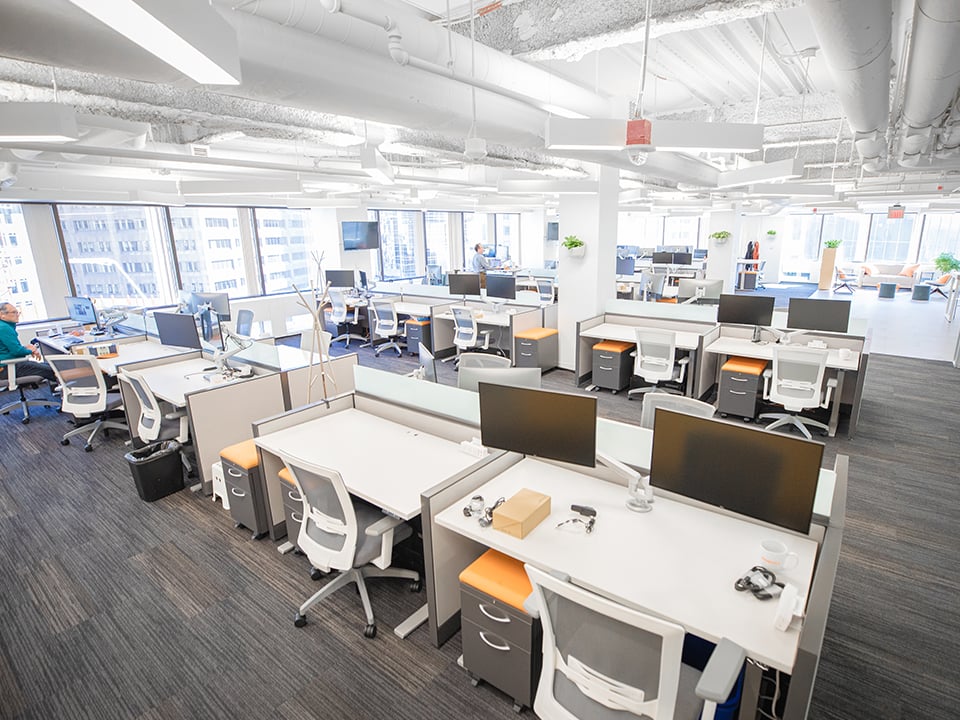 About why he joined
"11 and a half years ago when I talked to the founding team, I felt that there was something special. I couldn't nail it down, but I felt that there was something — a drive — that was going to materialize into something bigger. I'm still here because of the people. I'm working on systems to capture data to run clinical trials, that's huge. We're working in an industry that is making a real human impact. We are solving the right problems at scale, and we're working with really sharp and smart people."
We are solving the right problems at scale, and we're working with really sharp and smart people
About what it takes to be successful
"We pay a lot of attention to culture. We look for folks who are technically astute, collaborative and down to earth. We are looking for people who want to make an impact."
About who should join the team
"If you want to build products that are impactful, at scale, with the latest technologies you can dream of. We don't have to deal with legacy. MyVeeva is young, and we are thoughtful about how we approach things. We are working in a startup environment without worries about funding, because Veeva is such a stable and profitable company. That gives people the liberty to build products in the best way they can."