Healthtech Company Neuroglee Raises $10M, Moves HQ to Boston
The company uses evidence-based software to provide treatment for mild cognitive impairment and Alzheimer's disease.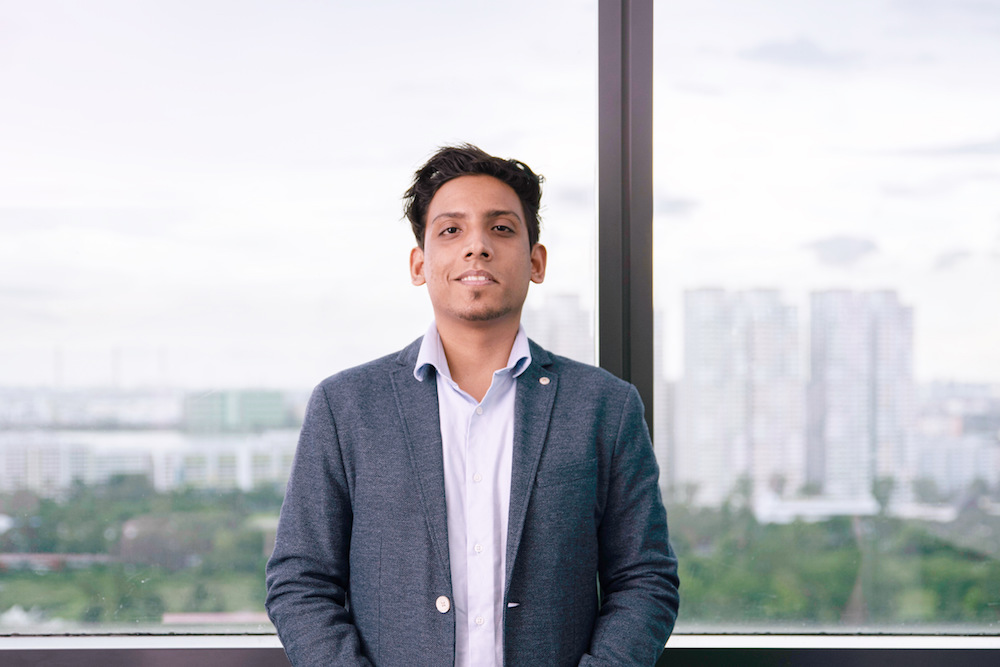 Diseases can cause specific organs to degrade. Luckily, modern medicine has given us ways to slow down, or even reverse this degenerative process. People take prescription pills to help with heart disease, undergo surgeries to improve their kidney health and so on. But what if treating a brain disease was as non-invasive as looking at a computer screen. Thanks to healthtech startup Neuroglee Therapeutics, it can be.
On Thursday, Neuroglee announced that it raised $10 million in its Series A funding round. Openspace Ventures and EDBI led the round, with participation from existing investors.
Neuroglee has developed digital therapeutics and virtual care solutions that can help treat neurodegenerative diseases. Essentially, these digital therapeutics rely on AI-based software and behavioral interventions to help slow down the effects of those neurodegenerative diseases, while developing a personalized approach for each patient.
The company's initial product, NG-001, was built to treat mild cognitive impairment and symptoms of Alzheimer's disease. The product's evidence-based approach helps measure certain biomarkers in patients with Alzheimer's and delivers behavioral therapies through a mobile app. It can be used with or without pharmacological treatments, and is designed to be used under the supervision of a clinician.
"Currently, there are very few pharmacotherapies that have been approved for mild cognitive impairment (MCI) and Alzheimer's disease. The ones that are approved show only modest clinical improvements. However, there is growing evidence that complementary and stand-alone digital therapies that include behavioral interventions can improve patients' cognition," Neuroglee CEO and founder Aniket Singh Rajput told Built In.
He continued: "However, it's not one size fits all — Neuroglee leverages data and machine learning approaches to tailor and personalize these therapies by adjusting the frequency and intensity of behavioral and cognitive interventions and delivers them remotely to patients' homes. This transformation of Alzheimer's disease care from hospital to patients' homes makes treatment for mild cognitive impairment an everyday event for patients, while also empowering and supporting family members, caregivers and treating physicians."
Neuroglee's Series A funding will help the company further develop its digital therapeutics as well as the virtual care solutions that will help support patients undergoing these therapies in their homes.
"We will leverage the Series A funding to advance our digital therapeutics product pipeline, including NG-001 for mild cognitive impairment in Alzheimer's disease and also combination digital therapy with pharmacotherapy. In addition, the funding will help us launch Neuroglee Connect to better manage patients virtually with mild cognitive impairment," Rajput said.
The company also recently partnered with the Mayo Clinic to develop Neuroglee Connect. This digital treatment takes Mayo's HABIT (Healthy Action to Benefit Independence & Thinking) treatment for mild cognitive impairment, and combines it with Neuroglee's software to allow patients to use these therapies at home.
In addition to the new funding, Neuroglee announced that it will establish a new headquarters in Boston. Neuroglee was previously headquartered in Singapore, but the company sees Boston as "one of the largest hubs of digital health innovation and investment in the world." The company plans to open up this new HQ in downtown Boston during the fourth quarter of 2021.
To support this U.S. growth, Rajput told Built In that the company has plans to hire, specifically calling out its plans to scale its engineering, clinical and commercial teams. As the company adjusts to its new home in Boston, the funds from the Series A will help it establish a locally based team.