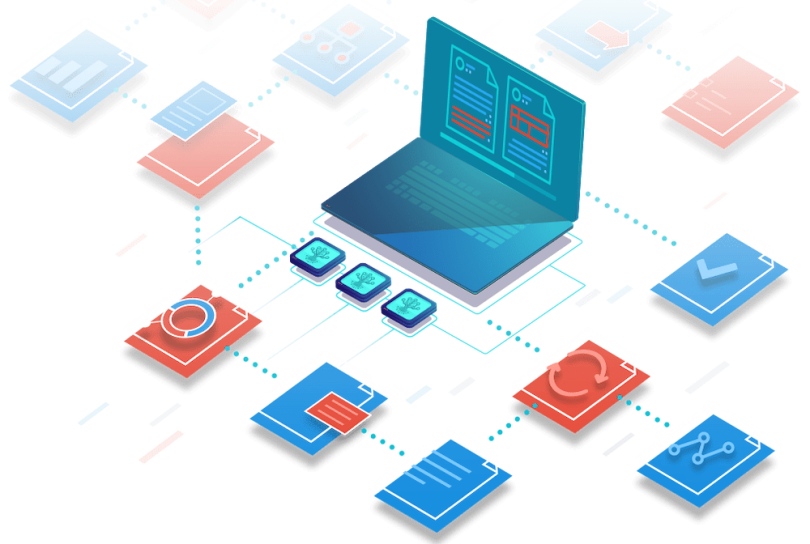 Indico, a Boston-based startup that helps companies automate their document-heavy work, announced Monday it has closed on a $22 million Series B round, capping off its year with a 300 percent growth in revenue.
"The global pandemic has created a dramatic new set of challenges for business leaders in 2020," CEO Tom Wilde said in a statement. "One of the most direct results has been the accelerated investment of digital transformation and automation initiatives to create more robust operating capabilities."
Indeed, several other startups in this space have also gotten the attention of VC firms lately. Over the summer, UiPath raised a whopping $225 million, claiming "hyperautomation is one of the fastest growing spaces." Meanwhile, NYC-based Hyperscience raised $60 million — then another raised $80 million five months later — for its machine learning-enabled software, which helps businesses automate their repetitive tasks like data entry and onboarding.
Similarly, Indico uses both artificial intelligence and machine learning to help users automate the intake and understanding of documents and images, allowing them to streamline the data analysis process and make crucial business decisions based on that data. The goal is to simplify tasks that are ordinarily pretty tedious and labor intensive.
What sets Indico apart is its "transfer learning" approach, which, according to the company, allows users to train machine learning models with significantly less data than is required by other techniques. This has proven beneficial to the industries Indico is involved in, including healthcare, insurance and financial services.
This latest funding round was led by Jump Capital and Sandbox Ventures, and will allow Indico to grow its footprint and enhance its product. The company also wants to double its headcount in 2021, with plans to grow its sales, marketing, finance and engineering departments.