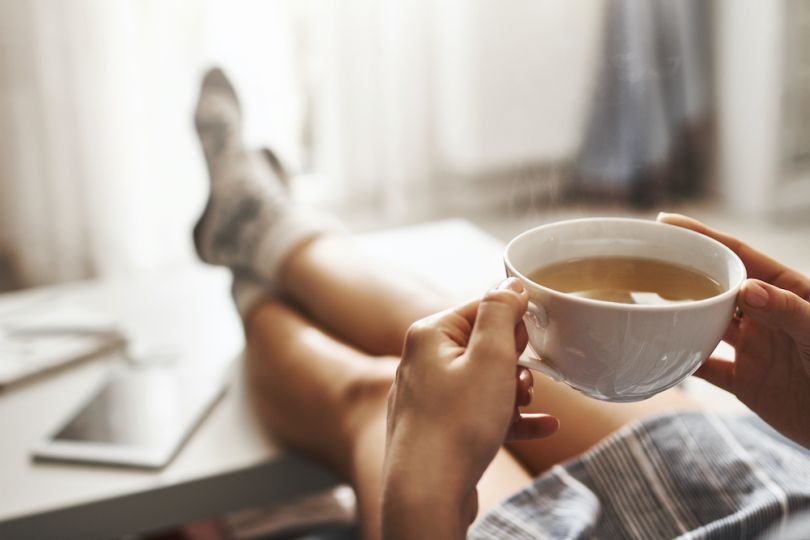 Breathe in for three seconds. Now, breathe out for three seconds. 
At CarGurus, this is how many employees begin their day. In addition to providing team members with mental health days throughout the year, leadership at the car shopping technology company offers colleagues access to the mindfulness and meditation app Headspace. 
While it's always a good time for reflection and introspection, this year has emphasized the importance of such practices. One-third of Americans have experienced "high levels of psychological distress at some point during the extended period of social distancing undertaken to slow the spread of COVID-19," according to recent findings from Pew Research Center. 
With that statistic in mind, CarGurus tries to be proactive in addressing employee mental health, encouraging new hires, experienced managers and everyone in between to carve out time for themselves and support each other going into the colder winter months. 
"We know there is a lot impacting our wellbeing right now, and we're continuing to reinforce to our broader community that it's OK to not be OK all the time," Chief People Officer Andrea Eldridge said.   
As a socially distanced winter approaches, what perks or benefits will your company offer to support employee mental health?
CarGurus offers several perks that specifically focus on improving and prioritizing our mental health and wellbeing. For example, all employees have free access to Headspace, the mindfulness meditation app, where they can choose from hundreds of themed sessions tailored to their needs. We also have an employee assistance program that's available to support employees and their families through uncertain times, providing consultative services, customized resources, connections to community resources and more. 
New in 2020, we introduced a handful of mental health days (in addition to our existing holiday calendar) to encourage our teams to disconnect and recharge. Most recently, we celebrated World Mental Health Day in October. In addition to the extra day off, we provided a variety of mental health-focused, on-demand resources and programs. These included an employee-led yoga class, a fireside chat conversation with a local mental health advocate, e-learning courses through our company-wide LinkedIn Learning subscription, and a library of related videos and articles. 
Occasional observances and holidays are great reminders to prioritize our mental health and wellbeing. But these resources encourage and empower us to invest in and prioritize our mental health every day.
On the management front, how are you preparing your managers to support the mental health of their direct reports and recognize if or when those employees are struggling?
Empathy and recognizing our employees as whole people outside of work have been key themes in our manager communications and trainings during this chapter. We know there is a lot impacting our wellbeing right now, and we're continuing to reinforce to our broader community that it's OK to not be OK all the time. Taking care of our mental health and asking for help when we need it continues to be essential for everyone, no matter their level. 
We've empowered and encouraged our leaders to set the tone and be proactive in taking steps to prevent fatigue and burnout. Sometimes, that means simply creating space in one-on-ones and team meetings to acknowledge each other's unique situations to ensure that people feel seen, heard and supported. Other times, it's helping to prioritize workload and create a more flexible schedule to accommodate unprecedented demands at home. 
We've also found that encouraging our teams to build in a five or 10-minute break between meetings can be a simple but effective reminder to take a deep breath, regroup, or even check in on things at home without feeling rushed to jump onto the next call.
We're in this together."
When discussing mental health as a company, how do you create a sense of psychological safety and encourage people to speak up if they need support?
While our circumstances may be different, everyone deserves to be treated with empathy, respect and compassion. We have several active Slack channels that nurture connectedness and community. These spaces enable and encourage employees —whether broadly or in sub-groups that focus on shared identities and experiences — to share stories, offer tips and resources, encourage each other, and bring back the sense of connection we share in the office. 
We're lucky to have an engaged and supportive community that understands the importance of extending compassion and respect as we continue to navigate these uncertain times. We're in this together.