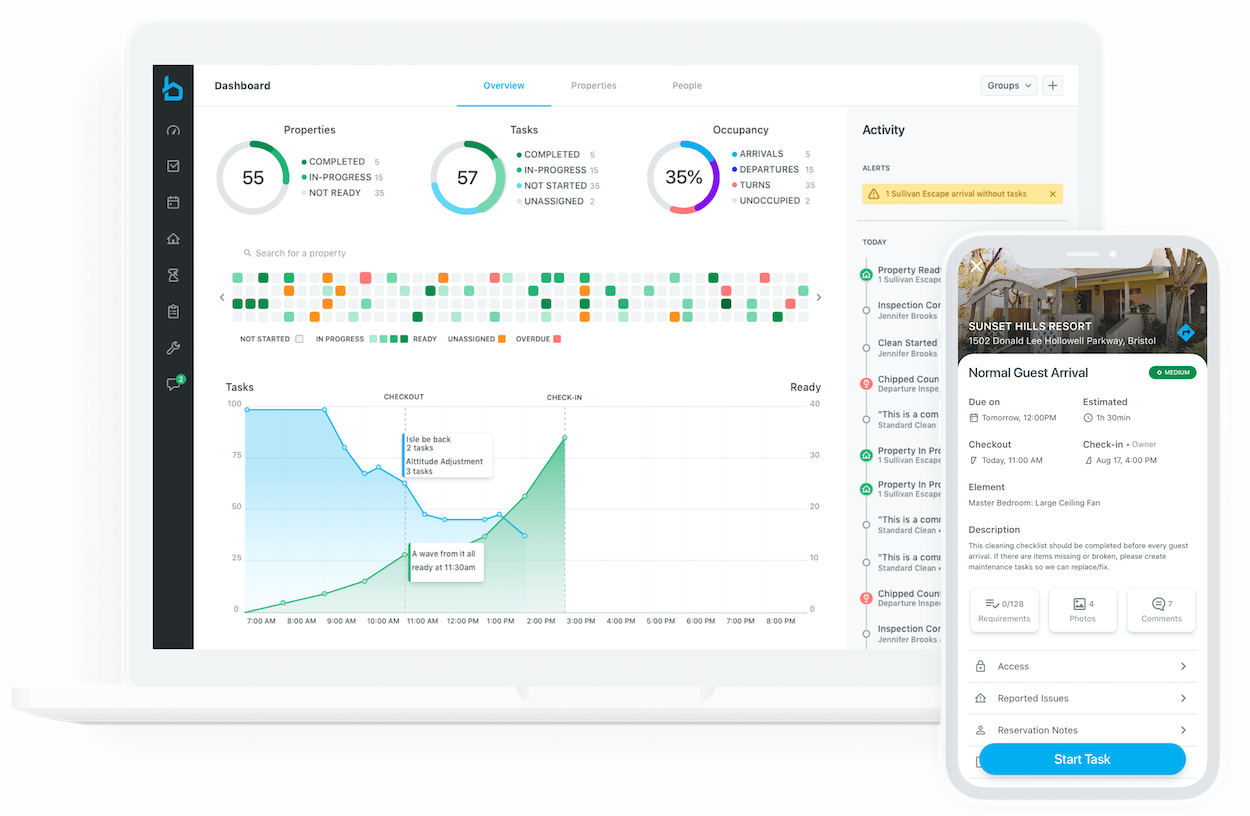 Property management startup Breezeway announced Tuesday it closed an $8 million Series A round led by Schooner Capital. This brings the Boston-based company's total funding to $13 million.
Managing a property isn't easy. Making sure tenants are happy and everything in a building is clean, safe and in working order requires lots of moving parts, which usually take the form of disparate spreadsheets and checklists. Breezeway's platform handles all of that in one place, with a suite of tools that manages everything from maintenance scheduling and compliance to guest reservations and supply tracking.
Ensuring a building is well maintained arguably never has been more important than in the midst of this pandemic, with cleanliness and order at the top of everyone's minds.
"We built Breezeway because we saw the need for a much higher level of service in property management than was previously available. COVID-19 has now underscored this need, particularly in the context of detailed cleaning and safety operations," founder and CEO Jeremy Gall said in a statement. "Fulfilling that level of service requires a smart platform to help property operators verify the cleanliness, safety and quality of their properties, and deliver a predictable and safe experience for their clients."
With this in mind, Breezeway recently rolled out a set of tools specifically designed to help managers keep their properties running during the pandemic. This latest funding will be used to further expand Breezeway's platform, particularly functions dealing with the cleaning, preparation and service of a property.
"The way we interact with the built world is changing, and expectations for how space is prepared are higher than ever. This trend has been accelerating in recent years across multiple property segments from commercial offices, retail stores, hospitality, and especially residential property," Orhan Gazelle of Schooner Capital said in a statement. "Breezeway's platform is uniquely positioned to redefine what it means to service and manage physical space, and to set new standards for the industry at large."