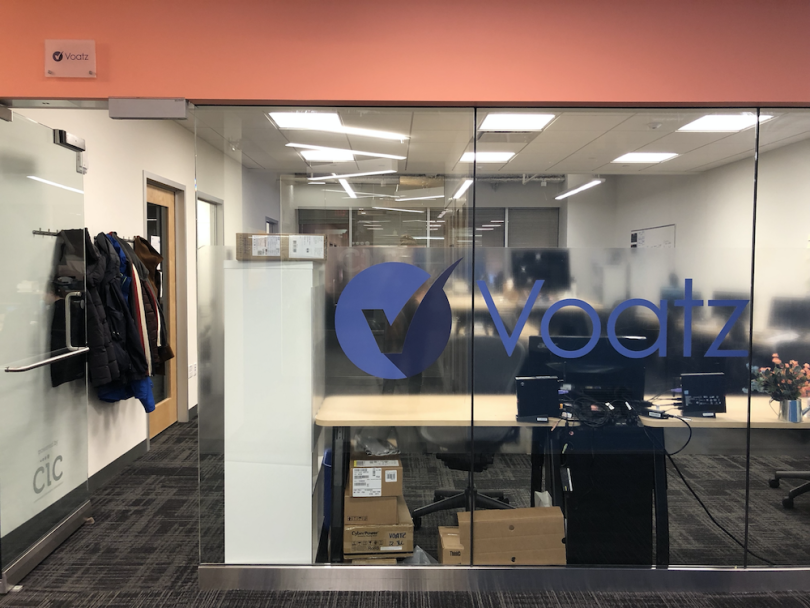 Many parts of the democratic process have moved online. Digital fundraising, targeted messaging and grassroots activism have all played roles in the digital strategies of major political campaigns in recent years.  
But the final act of casting a vote hasn't yet made that shift to digital, with most elections still leveraging paper ballots, physical vote-counting machines and manual auditing procedures to determine a winning candidate or ballot measure.
With a string of delayed presidential primaries and media scrutiny surrounding Wisconsin's decision to maintain in-person voting this April, the coronavirus pandemic has added new urgency to the search for tech-enabled solutions.
In some cases, the introduction of digital technology into the voting process has been rocky. Take, for example, the malfunctioning app that derailed the Democratic caucuses in Iowa this February. But while that failure made headlines around the world, at least 55 other elections across the United States have already accepted votes digitally by app, including 10 governmental pilots.
The company behind those trial runs is Boston-based Voatz, which allows users to cast votes through its app when they are unable to vote in person. The company launched after its co-founders won a SXSW hackathon in 2015. Users sign up to "vote mobile" on an absentee request, download the Voatz app and verify their identities using a phone's camera. The app automatically deletes all identifying information once ID requirements have been satisfied.
In an interview with Built In Boston, co-founder and CEO Nimit Sawhney outlined how his company has invested heavily in technology that preserves anonymity and audit functions, with the goal of ensuring clean results. 
What is your ultimate goal, and what role does digital technology play in achieving that goal?
The heart of our mission is to reinforce the democratic process by providing voting access to disenfranchised groups: overseas citizens, deployed military and people with disabilities. We'd add that given the rapidly changing landscape of COVID-19, our mission becomes more urgent than ever with the growing number of voters who take on a high risk by heading to the polls.
The bottom line is that the current methods offered to these voting groups — postal mail, fax, email — are challenging to access, are not secure, violate the right to privacy and actively shut out participation. Only 7 percent of 3 million overseas citizens vote. Studies show this rate would increase to 37 percent if logistical barriers were removed.
Digital technology and security are our means to pursuing that goal. With careers deep in technology, backend infrastructure, digital security and mobile payments, the Voatz co-founders combined the latest developments in smartphone technology with biometrics and blockchain to create a mobile voting solution that offers a more accessible and secure method of participation.
Voatz is the only platform designed to meet the four key criteria that elections need in mobile voting: security, confirming voter identity, accessibility and auditability. At every step along the way, we balance security and accessibility so that a voter is certain their vote is counted, and so that election officials are certain their voters in the military and overseas and those with disabilities have access.
The individual stories further reinforce our mission: we were proud to hear that Utah's oldest voter — at 106 years old, and unable to get to a poll site — could continue her unbroken streak of voting every year since 1931 by using the Voatz platform.
What technical challenges are your engineering and data science teams currently working on?
We continue to pursue evolutions in our technology related to both accessibility and security. We're not really working toward a destination on the security side but rather an ongoing process as threats continue to evolve. In order to stay ahead of the curve, we continue to invest in ongoing audits, ongoing testing and seeking partnership with collaborative researchers through our public bug bounty program, who have access to our system and are remunerated to find ways to make our product better.
Similarly, on the accessibility side we've piggy-backed on the incredible accessibility features that both Apple and Android have invested in their smartphone infrastructure. It's amazing to witness how the world has opened up for so many with disabilities by virtue of smartphone technology. To that end, we've integrated our voting technology with cutting-edge tools like VoiceOver, TalkBack voice command, large fonts and more.
We continue to remain laser-focused on our voting pilots, currently rolling out on a limited and targeted basis so that we can continue to test, iterate and build this technology responsibly. What we have seen so far is promising for our overseas citizens, deployed military and voters with disabilities — we just completed our tenth governmental pilot in Utah County, UT successfully and without incident — with a 91 percent return rate on all deployed ballots, including one voter who had just received a kidney transplant and was unable to travel to the polls.