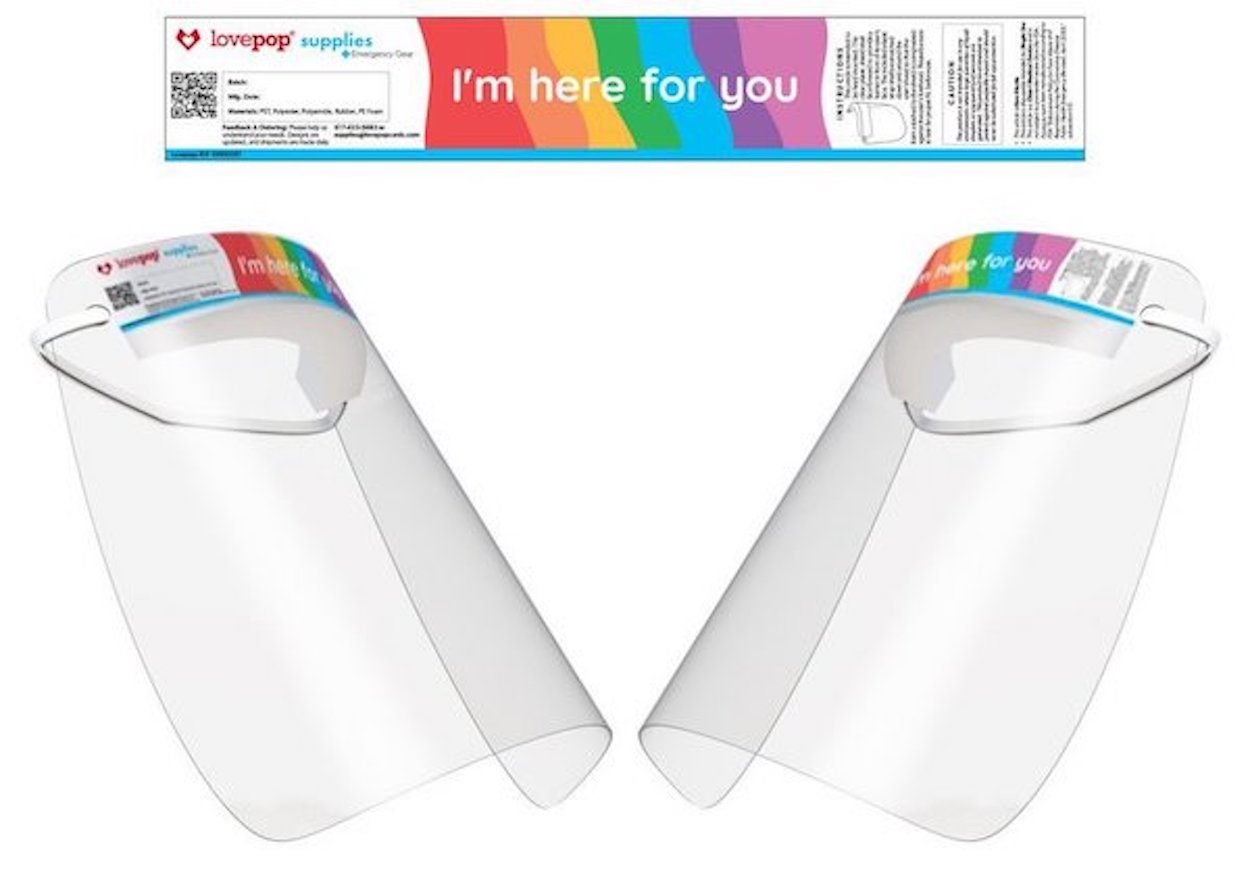 Greeting card startup Lovepop announced Monday that it has shifted its focus to manufacturing personal protective equipment (PPE) for healthcare workers on the frontlines of the COVID-19 pandemic.
The Boston startup has been producing intricate, 3D cards since 2014. Now, it is using its laser-cutting technology and materials to manufacture face shields.
"We pivoted our die cutters, which usually are cutting card covers, to cutting sheets of PET biocompatible sheets to create a clear face shield. Instead of assembling cards, our prototyping team has been making face shield prototypes," co-founder and CEO Wombi Rose said in a blog post. "Our sourcing team, which is usually sourcing a complex range of high-quality craft papers and meticulously testing those for their properties under different conditions and applications, has been scouring the globe for high-quality non-woven fabrics, biocompatible foams and sheets, biocompatible elastics, and idle garment manufacturers who can convert materials into usable articles of PPE."
The first batch of 10,000 face shields is in production now. Wombi says the company plans to produce about 40,000 a day soon to meet an unprecedented demand.
Hospitals around the country are in dire need of masks, gowns, gloves and other personal protective equipment. The shortage has forced many healthcare workers to get creative, rigging up makeshift alternatives using garbage bags and bandanas.
Private companies have also started thinking outside of the box. Several other Massachusetts companies have joined Lovepop in its pivot to PPE manufacturing, including 99Degrees Custom and Formlabs. On Monday, Governor Charlie Baker launched a $10.6 million grant program to support even more companies' efforts to supply frontline healthcare workers with this equipment.
Now that the face shields are in production, Wombi says the company is also working on prototypes for coveralls, hoods, shoe covers, isolation chambers and even a disposable pop-up cot. It is important to note, however, that Lovepop is not a medical device manufacturer and none of its equipment has been approved by the Food and Drug Administration.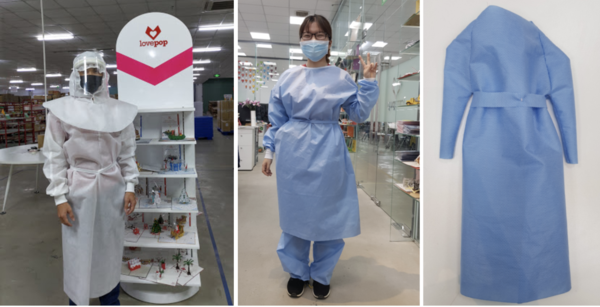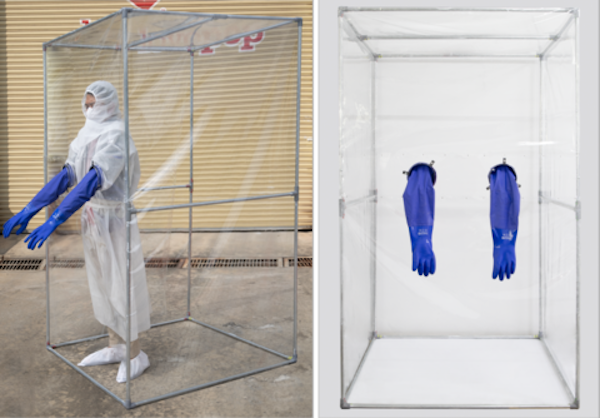 Lovepop says it is working directly with the state of Massachusetts and healthcare institutions to send bulk shipments of its face shields to local hospitals. Facilities looking to order the equipment can email the company at [email protected]. Plus, 160-count packs of the shields are available for purchase on Lovepop's website.