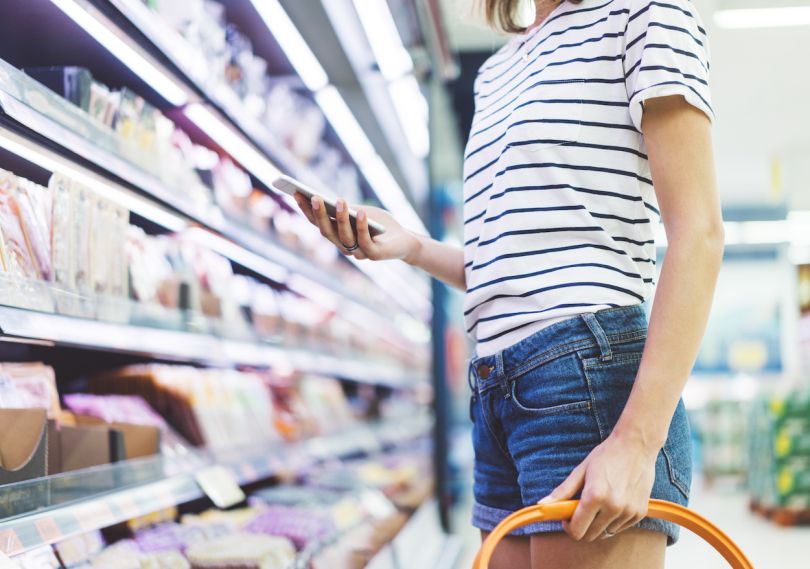 Many of us want to buy more natural foods and products at the grocery store, but don't always know which brands are truly sustainable and which are just greenwashing.
Boston-based startup Merryfield is launching a new app to make it easier to tell the difference — and also earn rewards for shopping "clean." The company just announced its "clean label rewards" app, as well as a $3.5 million seed round to help launch it next month.
Merryfield is a membership-based, loyalty platform that rewards consumers for buying organic, all-natural food, personal care and household brands. Shoppers earn points every time their grocery receipt has any products from the app's selection of "better-for-you" brands and can redeem those points for gift cards from retailers like Starbucks, Sephora and Amazon. The idea is to create brand loyalty and foster a positive relationship between "clean" brands and their customers. 
"It shouldn't be so much work just to avoid hundreds of chemicals and potentially harmful ingredients in the food, personal care and household products we use every day," the company's CEO and co-founder David Mayer said in a statement. "More and more people now have access to clean label products virtually everywhere they shop, including at retailers like Kroger, Target, H-E-B and Costco. And while this change is great, many of us now have more options and choices to make when shopping than we have time to sort them out."
To identify these "clean" brands, the company relies on a "clean council" that sets strict standards all of its member brands' products need to meet. The council is made up of the company's co-founder and former director of quality standards at Whole Foods Market Joe Dickson, as well as Errol Schweizer, former VP of grocery for Whole Foods, Kim McDevitt, former senior national educator for Vega and Mia Davis, who has helped establish similar standards for the likes of  Credo, Honest Company and Gwyneth Paltrow's company Goop.
The company said in its announcement that the council is working to add six to eight more member brands before launching the app in April. This funding will be used to hire more team members in order to further develop the platform.