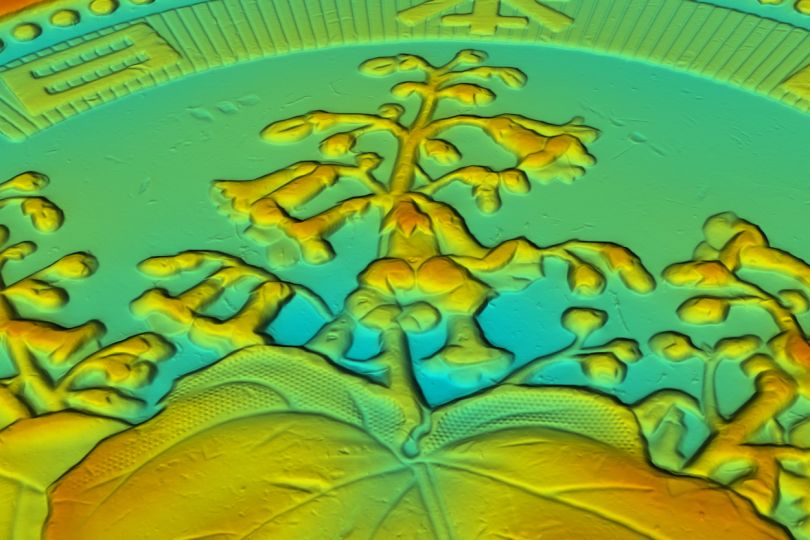 GelSight, a Massachusetts-based developer of a handheld 3D imaging device, recently announced it raised $10 million in a Series B funding round led by Anzu Partners.
The device was developed to measure the 3D topography of any surface in seconds, revealing microscopic structures and imperfections that would ordinarily be undetectable to the naked eye. The tip is a sensor made of clear gel that can conform around any object, much like a human fingertip. 
Kimo Johnson, the CEO of GelSight, recently told Forbes the device uses computer vision techniques to "turn touch into an image," mapping the surface features and then measuring them down to the single-digit micron level. YouTube videos show the tool can render the peaks and troughs of everything from an Oreo cookie to the print on a $100 bill. 
GelSight's handheld and benchtop devices were developed based on research done by MIT professor Edward Adelson. A number of industries have put the devices to use since the company's launch in 2011, including aerospace and automotive. For example, airplane engine manufacturer Rolls-Royce is using the tool to better assess and maintain its engines. The devices have also been used by Harvard to map fish bodies and robotics developers to detect clothing through touch. 
GelSight says this most recent funding has enticed aviation executive David Hurley, retired U.S. Navy Vice Admiral David Buss and former U.S. Air Force Lieutenant General Judith Fedder to join its board of directors. 
The company also says it plans to use this $10 million to accelerate its growth as its technology "gains deeper traction with major aerospace customers around the globe."